Deck Design Intro
Outdoor Three-Dimentional Design
The Deck Store understands your need for convenience. That's why we offer both traditional and 3D designs for our projects, and employ the services of a structural designer (BCIN) for permit acquisition!
When you contact The Deck Store, you are contacting the best. Our talented team of design professionals will schedule an in-person appointment with you to take space measurements, offer design advice and get a general feel for your project vision, with a FREE consultation.
Customer review 01
Customer review
You can't go wrong with this company for who they are and their workmanship.
- Eric & Pauline from Whitby

We reviewed a number of options and companies and are glad we went with The Deck Store in Oshawa. Garth Hutchinson, the Store Manager, was amazing. He provided a design for the deck and we went with Timber Tech which turned out to be a great choice. His suggestions for lighting and railing were perfect. The installation team of Greg and Matt were very professional and were perfectionists which we appreciated. They were prompt and cleaned up after themselves. Along the way we asked for changes and they were flexible and accommodating. You can't go wrong with this company for who they are and their workmanship. We are proud of our new deck and you will be too!
Deck Design Main
Artistically Designed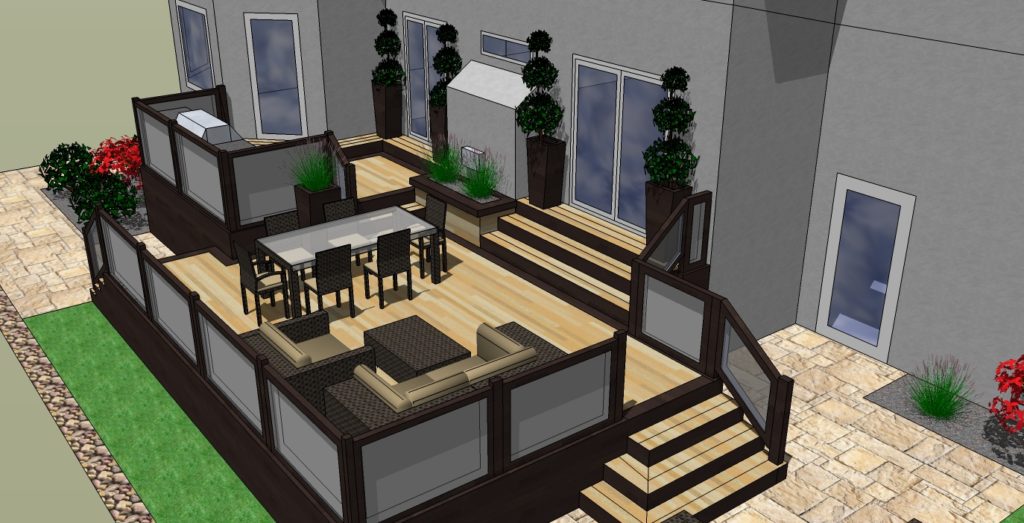 Our deck designers approach each home as a blank canvas, taking the time to take in all the architectural details, landscape highlights and open spaces of your project before creating a custom design that is ideal for you. The result is a professional space with maximum usability, something that works with your yard features and takes advantage of the good it has to offer while steering your eyes clear of its downfalls. Not only does this guarantee complete customer satisfaction, but it also allows you to own a space that is unique to your needs and vision, and something that is not "cookie cutter" in nature.
Unique Custom Solutions
We pride ourselves on providing you with unique, innovative design concepts intended to maximize your project functionality. The Deck Store recognizes that with most forms of artistic expression, the focus is in the details. Having a new deck is an amazing experience, but creating a mood for your entire space is the key to our success. We offer a variety of custom features and details to suite any project, specializing in materials such as custom outdoor kitchens, pergolas and shading, privacy screens, water features and many more!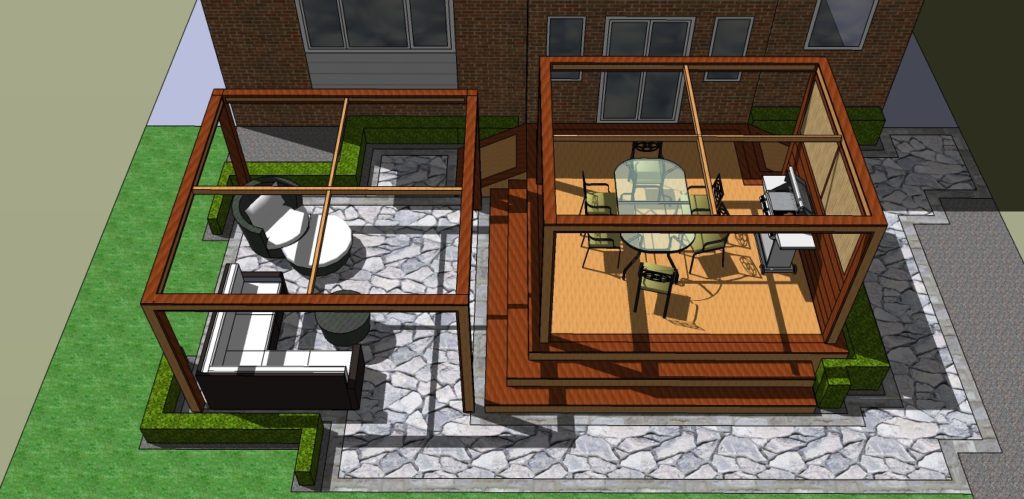 Quality Manufactured Materials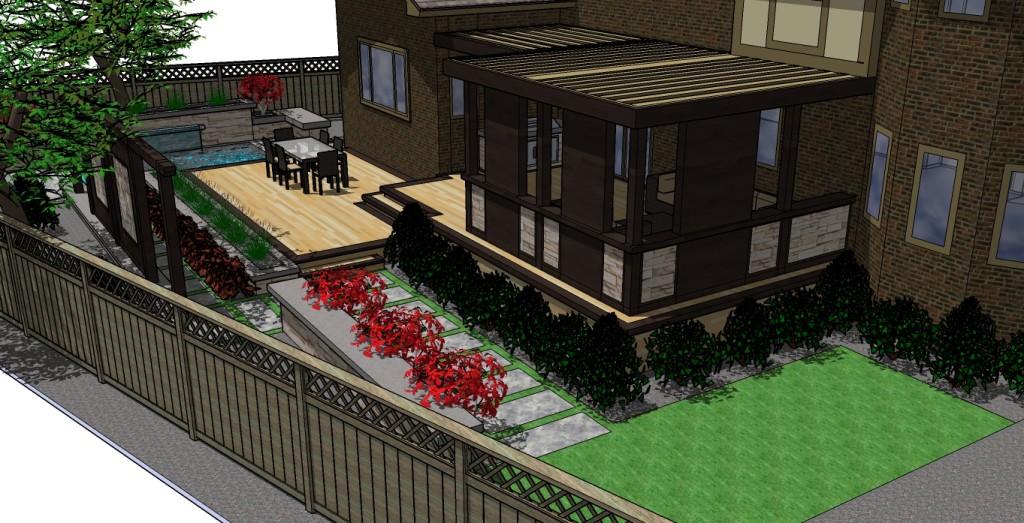 At The Deck Store, we recognize that superior products deliver superior projects. That's why we've gone through an extensive process to ensure all the materials we carry meet the highest quality standards, while simultaneously providing an esthetically pleasing, eco-friendly alternative to traditional products.
Professionally Installed
Once you've received your personalized design and picked out the ideal materials, now it's time to get to work on the install! We employ some of the best decking contractors in the business, and with years of experience to rely on, we truly make it our goal to transform your yard into the landscape of your dreams.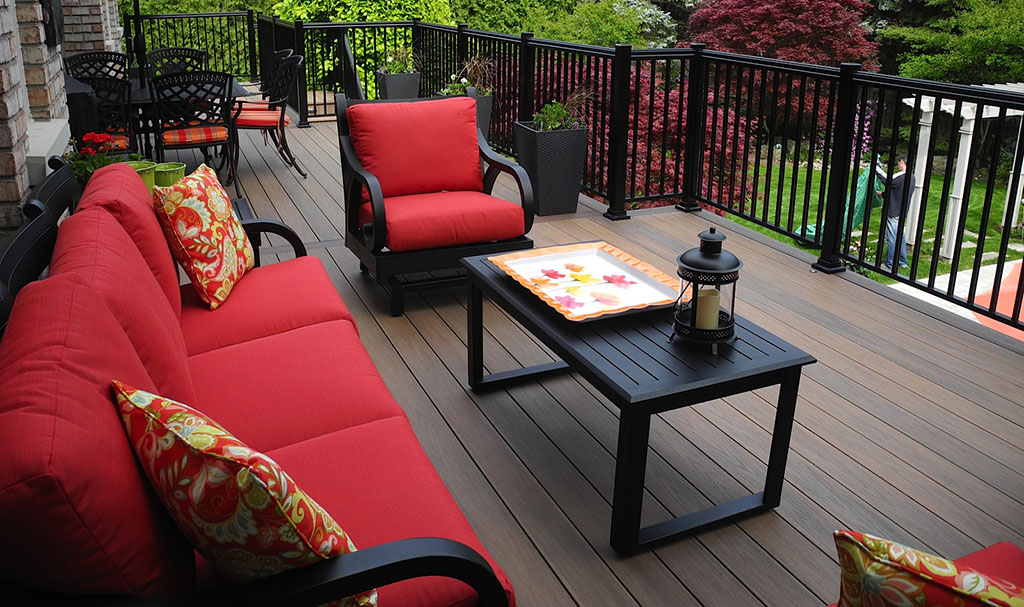 Customer review 02
Customer review
We were thoroughly impressed with their professionalism.
- Ethan Goldberg from Oakville

From the time we first met Stan and Terry, we were thoroughly impressed with their professionalism and attention to detail. Any minor issues were corrected quickly and without fuss. The design that The Deck Store came up with works great in our backyard and we couldn't be happier with our new deck. Thanks again and we would definitely recommend.