Decking and Outdoor Products > Shade Products
Shade Products

The Deck Store offers residential and commercial fully adjustable loured pergolas and retractable awnings from US and European manufacturers.

For product presentation and consultation you can visit one of our showroom in Oakville.
Request product presentation and consultation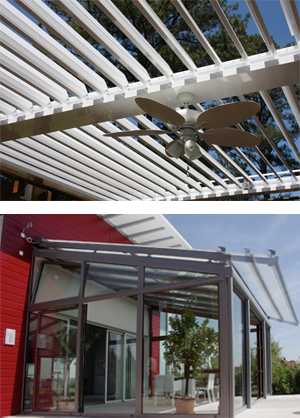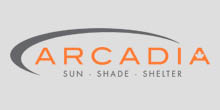 Unlike traditional patio covers (pergola, arbors, awnings, etc.) the Arcadia is fully adjustable, putting you in control of the elements. With a touch of a button, open the pergola to any angle to control both the sun and ventilation, Close the pergola and you have created a more intimate environment that is shaded and rain resistant. Made out of extruded aluminum and stainless steel components.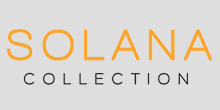 Solana Collection consist of modern cool shade systems for existing structures, pergolas and sunrooms, free standing enormous double awning structures, compact sleek wall mounted awnings covering massive width and projection areas and vertical facade systems for wind, privacy and sun protection.