Deck Design & Accessorizing Ideas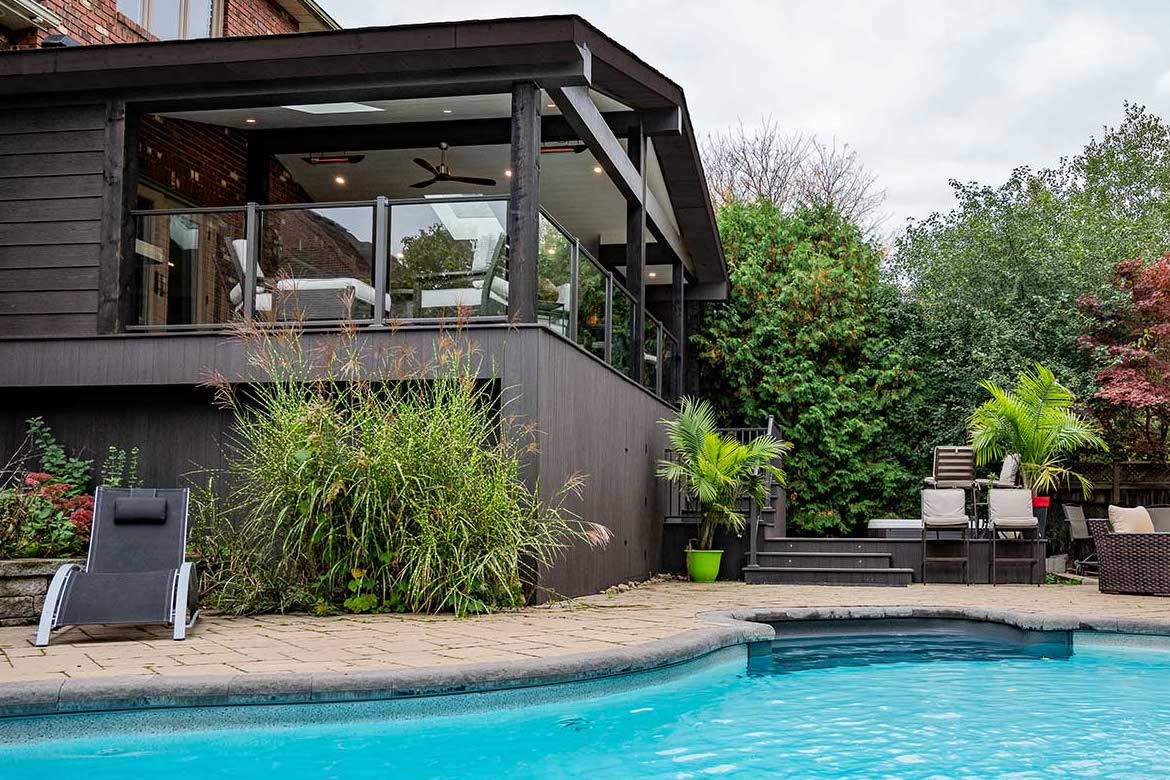 Are you thinking of adding something extra to your deck this summer? Or maybe you're just thinking of building one and wondering how to make it different? Proper deck design and accessorizing are the best way to make your deck stand out.
Deck design is the first and most important step when it comes to deck building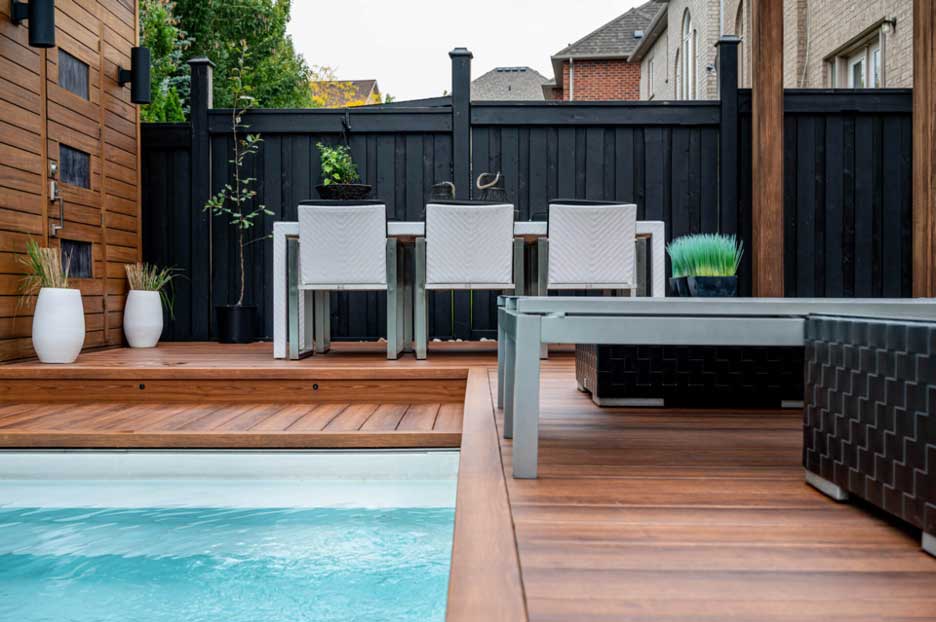 Find this deck renovation here.
When it comes to accessorizing your deck, everything starts with the deck design. Thinking ahead about what you want to include, can make the process much easier and faster. If you're planning on having a lounge area, or even a dining area, raise it up by a few inches. Slight elevations of certain sections of your deck can add plenty of dimension.
If you're looking for something to make your deck design stand out, pergolas are a great idea. They're perfect for adding some extra shade, and can even be used to hang plants, grape vines, and plenty of other greenery to tie in with your backyard.
Privacy screens are also a great addition if you want some added privacy without having to put up a fence. There's plenty of different options, ranging from rustic to modern. If you prefer a more natural look, planting some Cedar trees can give you the privacy you want, while adding some extra greenery. Don't worry, potted Cedars can work just as well!
While all of this can be added after the deck construction is done, already including it the design will ensure your deck is fully finished and ready for the summer.
Furniture is a great way to make your deck feel like a true extension of your home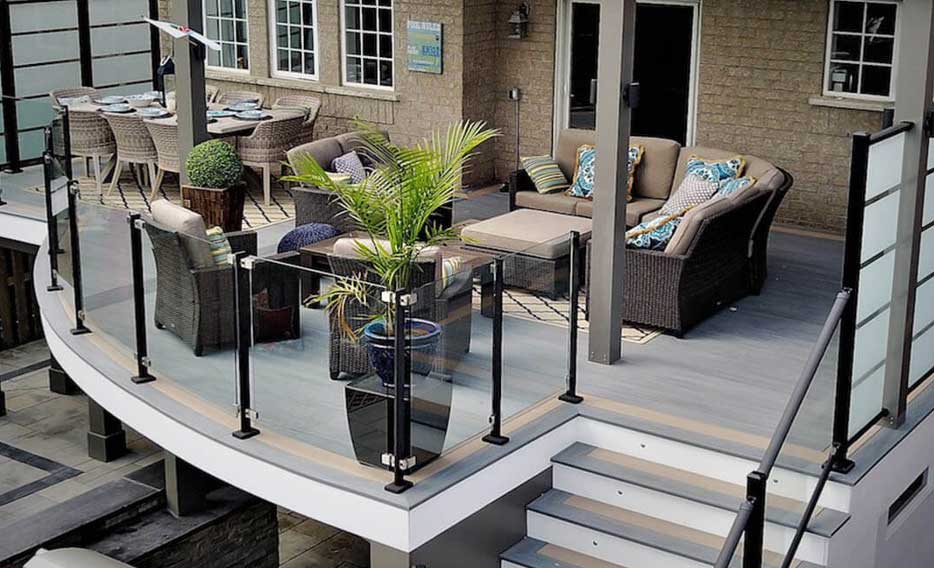 Find this deck renovation here.
A big part of making your deck feel more inviting… Patio furniture is a great first step in making your deck feel like an extension of your home. Whether you love a modern look or prefer a more classic feel, there's plenty to choose from.
If entertaining is your passion, why not add an outdoor deck bar? Having everything always ready outside for surprise visitors, or planned events, will make hosting that much easier. If you're low on space, a simple bar cart stocked with glasses and your favourite drinks can do the job just as well.
For a more cozy feel, especially for those long summer nights, a fire pit is a great choice. If you prefer a more classing look, a stone or brick fire pit is the way to go. If you love a more modern look, try out a copper bowl fire pit or a tabletop fireplace. Both are great options for keeping you warm, while adding a bit of something extra to your deck.
Accents can help add more character and comfort to your outdoor space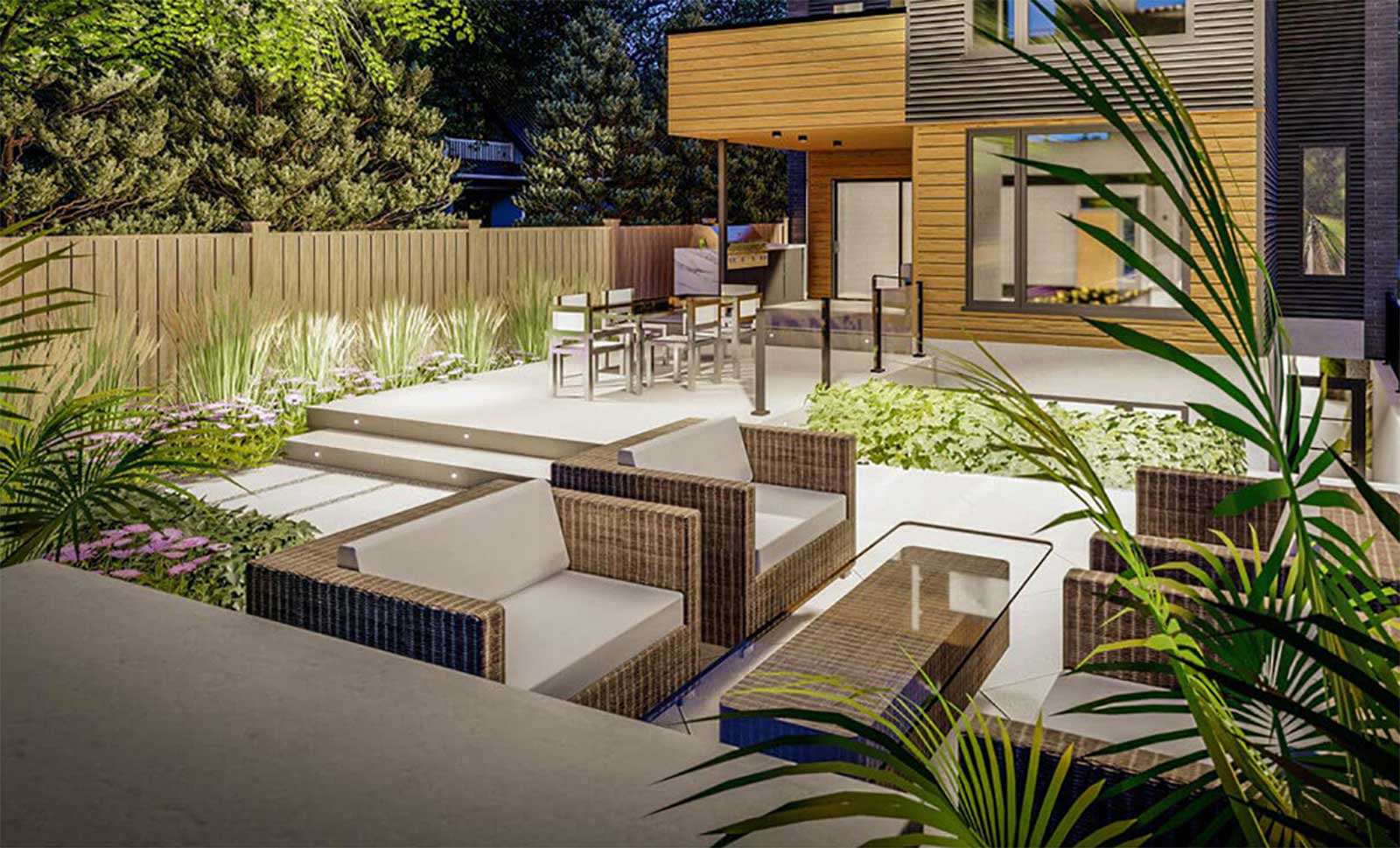 FInd this 3D design here.
The final step of accessorizing your deck is to add a few accent pieces. A simple rug can tie everything together, and make your deck feel like a true extension of your home. If you're worried about staining and rainy weather, opt for a polypropylene rug material.
To make your summer nights feel even cozier, string lights are a perfect addition. You can wrap them around your pergola, trees, shade structure, anywhere you want to add a bit of ambiance.
Although your backyard may already have lots of greenery, bringing some onto your deck will tie it all together. Potted flowers are a great way to accessorize, and certain of them even have the ability to keep those pesky mosquitoes away. Marigolds, lavender, or even chrysanthemums will add beauty and colour, while keeping mosquitos and insects away. If flowers aren't for you, but you still want the same effect, adding some lemongrass or variegated plectranthus is the way to go.
Hobby Corners are the perfect small addition to truly get the most out of your deck
A fun extra addition to your deck design is a hobby corner. Whether you love painting, writing, planting, having your own little deck corner can encourage you to spend more time outside this summer. If you love painting, set up an easel and a side table with your brushes, paint, anything you might need. If planting is your thing, have your own planting corner with all your supplies ready. If reading is your go-to relaxation method, why not have your own reading corner, with a comfortable couch, pillows, and anything else you might need to read and enjoy the outdoors.
Contact Us to Bring Your Deck Design to Life
Even though summer's already here, it's not too late to get the deck of your dreams.  Whether you need help with the design, or want the full deck design and construction experience, we offer packages for every budget! With over 30 years of experience, we can help bring your deck design to life. If you need ideas for your next project, you can follow us on Facebook and Instagram.
To learn more about our packages, team, approach, and more – visit our website!