Top Modern Backyard Deck Designs: Big & Small Spaces
Having a stunning and modern backyard deck is a dream for many homeowners. If you are browsing for ideas – you've come to the right place.
Are you looking to improve your outdoor living space this season? Whether you have a big or a small space, there are plenty of ideas that can significantly transform your house while increasing its value and your living experience. For this month's blog, we've gathered top modern backyard deck designs to inspire you to get started on your project.
Backyard Deck Designs for Small Spaces
1. Use a Mix of Materials for Creating Modern and Rustic Charms
Your backyard deck is very much a reflection of your style. However, if you have a tight space – you may find it hard to decorate. Don't worry, there are ways to display your taste without occupying too much space.
Using a mix of materials is a simple idea that will allow you to showcase your style. If you have a rustic patio and are looking for a touch of modern, or vice versa, consider combining wood with metal or glass.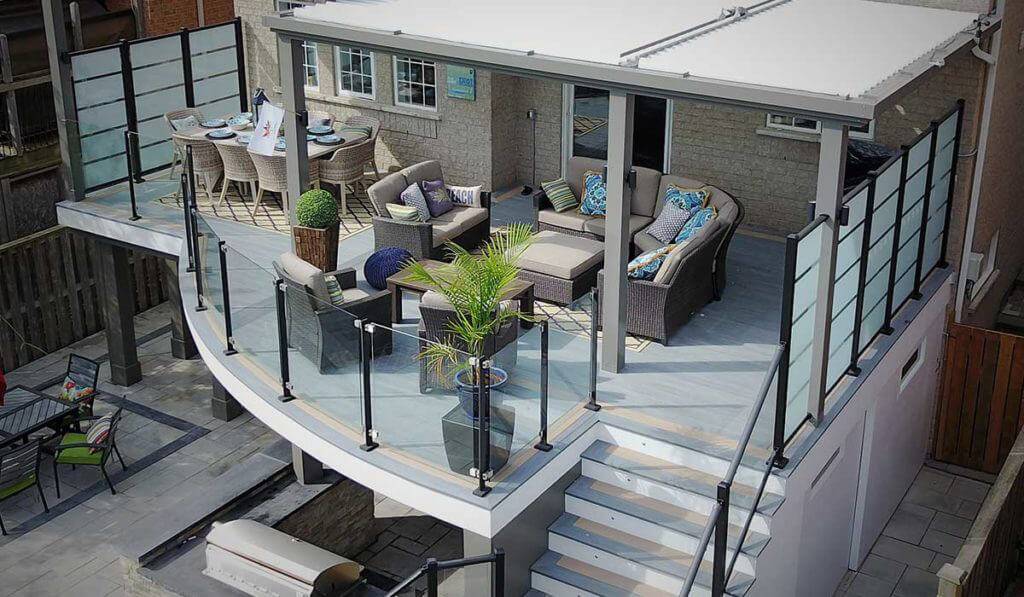 You can choose to use a different material for your patio cover and your deck – or for your railing. Mixing different materials make the space look more exciting and inviting, whereas using the same material may make it look dull. If you're not a fan of the idea of combining different materials, consider mixing different colors of wood, or metal. Our team of talented custom deck builders can help you decide which works best for your home, we are a phone call away.
2. Build a Deck Bench to Maximize Space
If you have a tight space, the last thing you want to worry about is fitting all the furniture. To make the most of the space – consider building a deck with seating.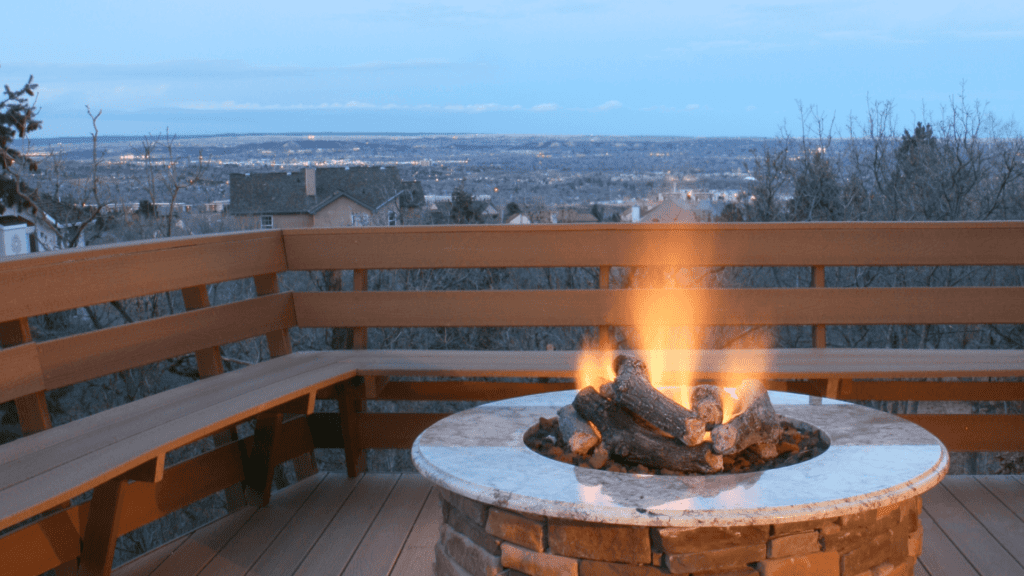 Built-in outdoor seating is not only practical but also very welcoming and cozy. Whether you're entertaining guests or family, deck seating will give you enough space.
These can be built by the railing, in the corners, or run full length in your space, depending on your style and vision.
Backyard Deck Designs for Big Spaces
Big spaces can be just as hard to decorate as small spaces. If you are building a backyard deck in a big space, you may be busy thinking about how to create a functional flow in the space.
1. Build a Large and Open Deck
Your deck is an extension of your home, and it's a place where you will spend most of your time during warmer weather. Why not make it nice and open?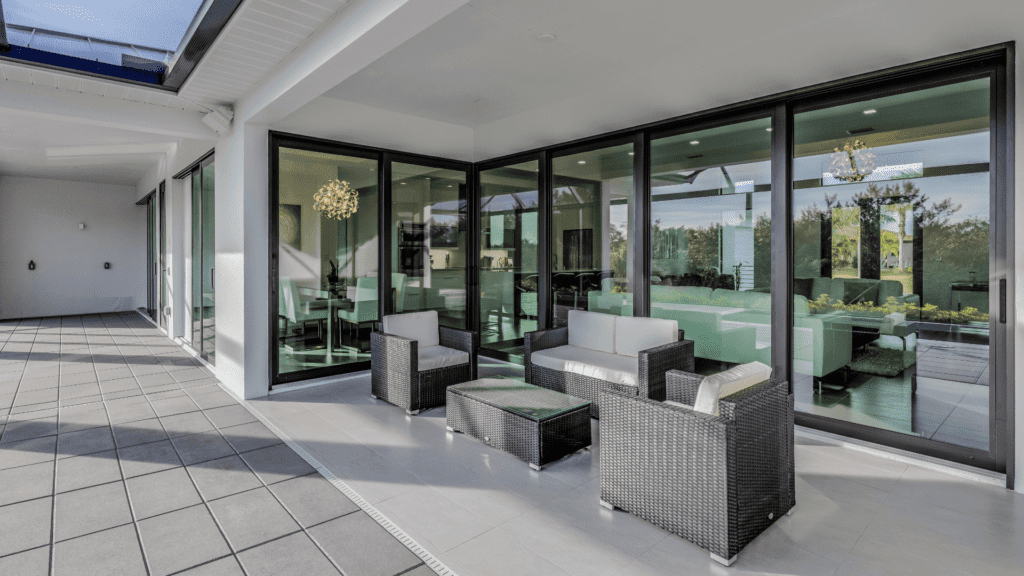 An open stone deck can provide you with a lot of space to relax and entertain your guests. You can build them as low ground-level decks without having to worry about railings. This means you will have a better view of your backyard. Homeowners with kids love this style of the deck – as it's easier to watch their kids playing in the backyard.
2. Divide the Space to Maximize Functionality
Your house is divided into different rooms, why shouldn't your deck be the same? If you're looking to create different sections and living spaces within your large deck, you can do it by installing different blocks.
Consider installing glass enclosures and creating a sunroom on your deck. This will come in handy during colder months. You can move your furniture to the sunroom for the winter, or even keep valuable furniture in the room. A glass enclosure will allow you to utilize the space better.
You can also create short railings for a more outlined section. This will allow you to create a separate dining and lounging area. Once you have your divisions, consider adding a fire pit, a jacuzzi, or an outdoor bar. Your options are endless.
We Are the Industry Leading Deck Builder Toronto and Beyond
Working with us gives you many opportunities. Our talented team can assess your needs, create a customized deck for your yard, build it, and supply you with the high-quality materials your house needs.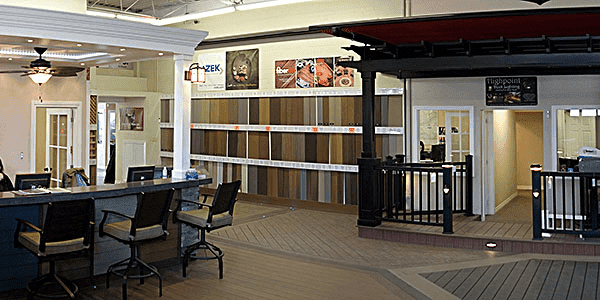 You can contact us for all your outdoor custom deck needs, and arrange a low-cost on-site visit for more information. We also have 8 showrooms across Ontario that can help you get started on your next big project.
Visit our social media accounts to stay up to date with the latest industry trends. Follow us on Facebook and Instagram to get inspired! Go ahead, get started with your dream modern backyard deck!