Posts
Currently viewing the category: "Mantis Deck Clip System"
Thinking of a way to Fasten your deck? Check out the Mantis Deck Clip System, available at the Deck Store!!
Easy to Install
No fasteners on deck board surface. Even the first and last boards are free of surface fasteners unlike other systems.
Deck Boards elevated off of joists with the clip
Allows deck boards to completely dry out – Not Rot or Mold
Powder Coated High Strength Steel makes sure boards stay tight
Ok for ACQ treated joists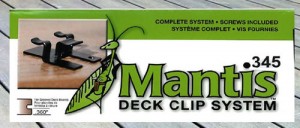 Comes complete with screws
Each box will fasten 50 sq. ft. decking based on 16" O.C. joists.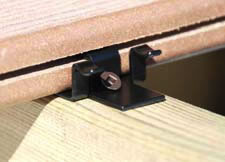 BONUS – FREE STARTER … Read the rest