Take your decking project to the MAAX!
No, that was not a typo you saw up there. We are of course referring to the best hot tub and spa builder around, MAAX Spas! Here at The Deck Store, we value quality above all else, both in our work and with those we do business with. It is important to not only surround yourself with good, quality people, but also with good, quality products as well. So naturally when looking for a hot tub and spa manufacturer to enter into a dealership agreement with, we searched high and low for the proper fit, the spa "ying" to our decking "yang" (if you will). And after an exhaustive search, feet full of blisters and the loss of several pounds of water weight, we came upon our Holy Grail. And what we found more than accounted for our efforts.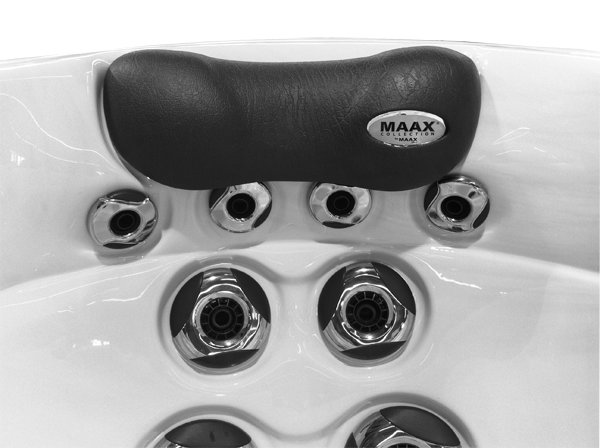 Founded in 1969, MAAX has been providing quality-built, durable hot tubs and spas for decades. Though back then hot tubs may have just consisted of a few hot stones thrown into a volcanic crater, as technology evolved so did the spa. And not only did MAAX keep up with the trends, they paced the field, developing their own unique building design and standard. They start with an ABS Sealed Base for support, its one-piece construction providing an impenetrable seal along the base, designed to lock in heat and keep moisture at bay. Upon this foundation is added a powerful steel framing system, manufactured from non-organic material to prevent corrosion, warping, rotting, insect infestations…basically all the stuff that would concern you if your hot tub were of the wooden frame variety. Add the Thermo-Lock barrier, a dash of BlueMAAX insulation (their newest technology), a couple of high-quality jets and some lighting, and you'll soon discover the perfect recipe for spa and hot tub bliss. They are available in a variety of colors, models and sizes, and make a splendid edition to your new backyard project.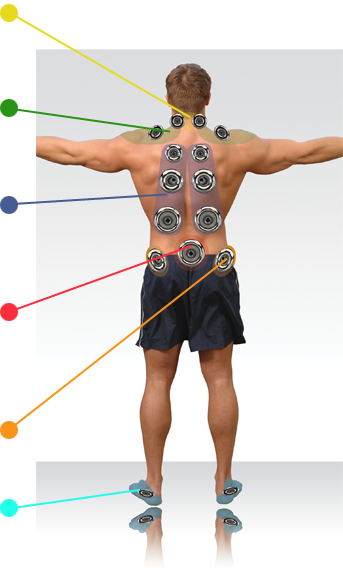 But wait, there's more! In addition to being esthetically pleasing to the eye, they are also medically beneficial to the rest of your body. Everything from the positioning of the jets to the intensity of their flow is designed and engineered by physicians and chiropractors. Their patented Physician Designed Zone Therapy System employs the use of strategically placed jets to target specific pain zones containing common muscular trigger points. What does that mean in real terms? It means that whether you're an athlete recovering from injury or just stressed out from another Monday grind, you have the ability to get exactly the right massaging action, exactly where it ails you. The benefits are vast, and can even treat things such as migraine headaches, sore feet and back pain.
And last (but certainly not least), if your new spa or hot tub goes on the fritz, fixing it is as easy as can be. Parts are easily and conveniently located, are simple to understand, and your spa can often be serviced where it stands by a trained technician. MAAX calls this having an "Appliance Grade" product, meaning the ease with which you can operate on them is akin to your average household appliance.
Ready to start feeling the relaxing power of a new hot tub in your backyard retreat? Contact The Deck Store today to find out more!