Stunning Mississauga Project Kicks Off 2013 Decking Season In Style!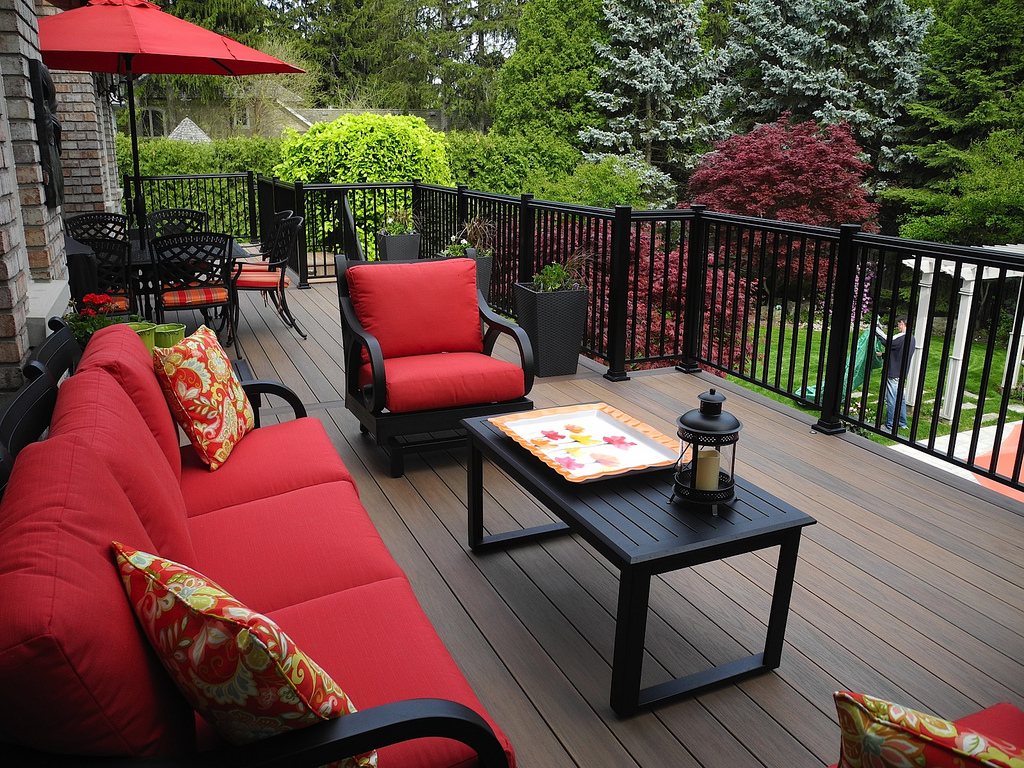 Nothing feels better than throwing your snow shovel in the garage for the last time and preparing yourself for all the fun and excitement of another summer spent grilling and congregating on your back deck. The Cavatassi family from Mississauga, ON were so excited in fact, that they threw their entire deck away too…and replaced it with this beautiful design!
Working with staff Design Consultant Megan Willekes, their project combines a little bit of everything and provides the perfect complement to their home. The design was built on roughly 550 square feet, incorporating a unique side step style and quaint stair landing system. Wolf brand PVC was their decking of choice, with the Amberwood color being used on the surfaces and their Rosewood offering used as the border and accent. Both these hues are new to the Wolf 2013 collection, and when used together, really create a picturesque outcome. To create a look of uniformity, the same color scheme was then used for detailing the trim around the posts, beams and rim joists.
If the barometer of a good job is in the details, then this project ended up off the charts. As the finishing touches, black aluminum railing was added to match the existing black iron fencing at the front of the property, and riser and accent lights by TimberTech were installed to bring ambience and festivity to the evening. The end result is something that combines modern and traditional elements, and will no doubt be a staple and conversation piece of the neighborhood for years to come.
If you want your next deck to be the envy of town, contact the Deck Store today to get started!