Don't be fooled by imposters: This is Real Cedar
Some things are just better when they're real, aren't they? No hard feelings faux leather, veggie burgers or the makers of ePhones and iiPhones (yes, they exist…not surprisingly), but we like things to be exactly what they say they are. We like to bite into our hamburgers and taste real meat (sorry McDonalds), we like our DVDs and Blu-Rays to have pictures of the actual actors on the cover (did you know Arnold Schwarzenegger was in Star Wars?), and we like to know that Rolexes we buy on street corners are authentic before we turn over our $50 (okay, maybe that one was blind ignorance on our part come to think of it…). That is not to say that there is no room in this world for replicas or cover bands, just that there is something about an original that makes us stand up and take notice. And the world of outdoor living spaces is no different. Take lumber, or specifically, cedar for example.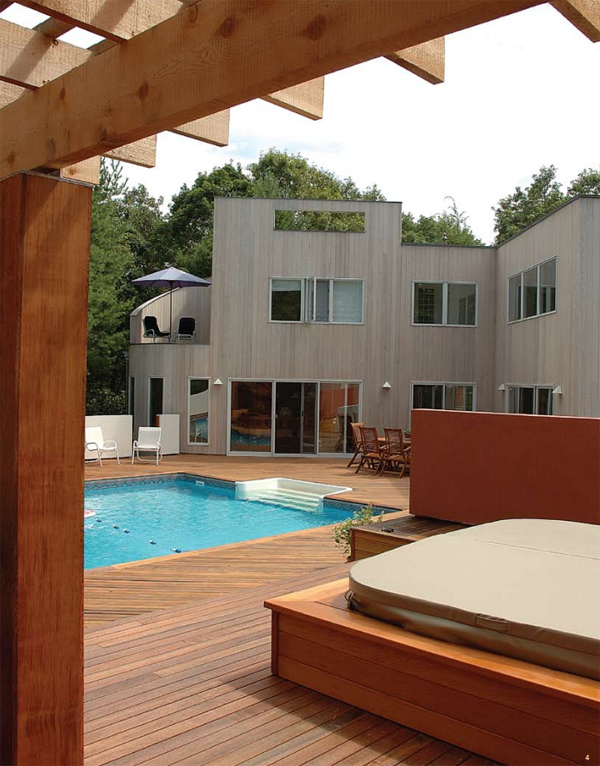 If you are drawn to the majesty that is the cedar tree, you are not alone. These lovable giants can assume many forms, and are often mistaken for firs or pine trees. But to the trained eye, these breeds cannot be further apart. Aside from the strong scent that quickly becomes apparent when in the vicinity of cedar, the lumber derived from these species is drastically different. And if beauty is truly judged by what is inside, than you might say that cedar is the most beautiful wood of all in the eyes of your backyard.
Why is all of this important? Because if you want to utilize the wonders of cedar in your next outdoor project, you're best bet is to use something authentic. And nothing fits this bill better than Real Cedar. Developed by the WRCLA (Western Red Cedar Lumber Association), Real cedar is just that…authentic pieces of cedar wood that can be used on applications such as siding, decking, fencing, sheds, blinds, shutters and more. You can even use it for paneling or moulding inside your home. What makes this line of products so desirable? Well, for starters, there is nothing synthetic about them. Common used materials for these types of installations are very rarely authentic, and you can now get everything from synthetic rock, to decking, to grasses and everything in between from a multitude of manufactures. All of these products are great in their own way, and definitely fill a need within the contractor industry (in fact, we highly recommend all of them). But buying something like cedar is like buying a diamond engagement ring; if you are going to invest in a pricey item, then you might as well go all-in and get the most bang for your buck. Taking this concept to heart, the good people of WRCLA have gone to great lengths to make sure you are getting the highest quality cedar, no matter what you plan on doing with it.
Real Cedar makes using cedar in previously impossible way suddenly attainable. How would you like to use the beauty of cedar to side your house…both indoor and outdoor! Real Cedar makes this possible using several different products lines, such as Tongue & Groove, Bevel, and Board and Batten, respectively. Have an indoor space that could use a little pizazz? You can use Real Cedar for mouldings and paneling, or for custom beam and joist work. But the outdoors is where Real Cedar really shines. You can use it to adjourn everything from walkways to garages, decking to shade features. You can also take advantage of its versatility by using Real Cedar for your deck railing and stairs, or even certain roofing applications. The possibilities are quite literally endless, and you will have the peace of mind of knowing that wherever you choose to use Real Cedar, you are building with the real deal.
Try Your Hand At A Free Design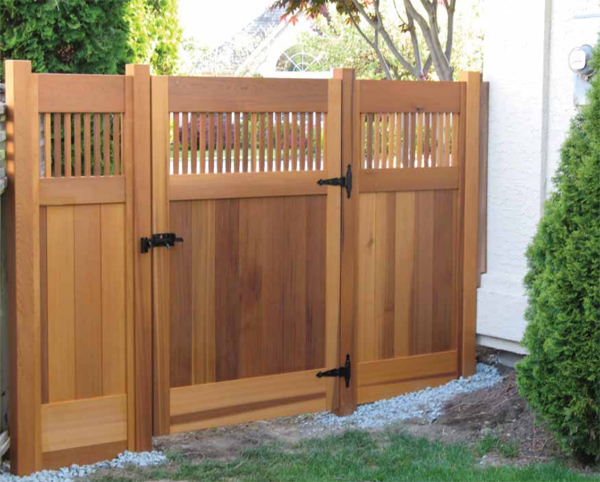 And speaking of installation, Real Cedar performs admirably in this area as well. As easy for do-it-yourselfers to install as for seasoned contractors, Real Cedar prides itself on making the application process as straightforward and convenient as possible. Most of their products are lightweight and easy to handle, are durable and of course, aesthetically appealing. And best of all, once you've finished installed your chosen product, its low-maintenance characteristics make sure you have to do little else for the duration of your project!
So what are you waiting for? Contact The Deck Store today to begin your journey with Real Cedar. Because two industry leaders deserve each other's company…and yours.