Following the Thread
In the history of fasteners, the threaded fasteners are the newest. Nails and dowels date back to antiquity, but the invention of the thread radically changed fastener trchnology, leading to screws and bolts. This family of fasteners holds much better than earlier devices. You can read this fascinating history in the book One Good Turn: A Natural History of the Screwdriver and the Screw by Witold Rybczynski. But if you are in a hurry to get your deck or drywalling done, go straight to FastenMaster® products.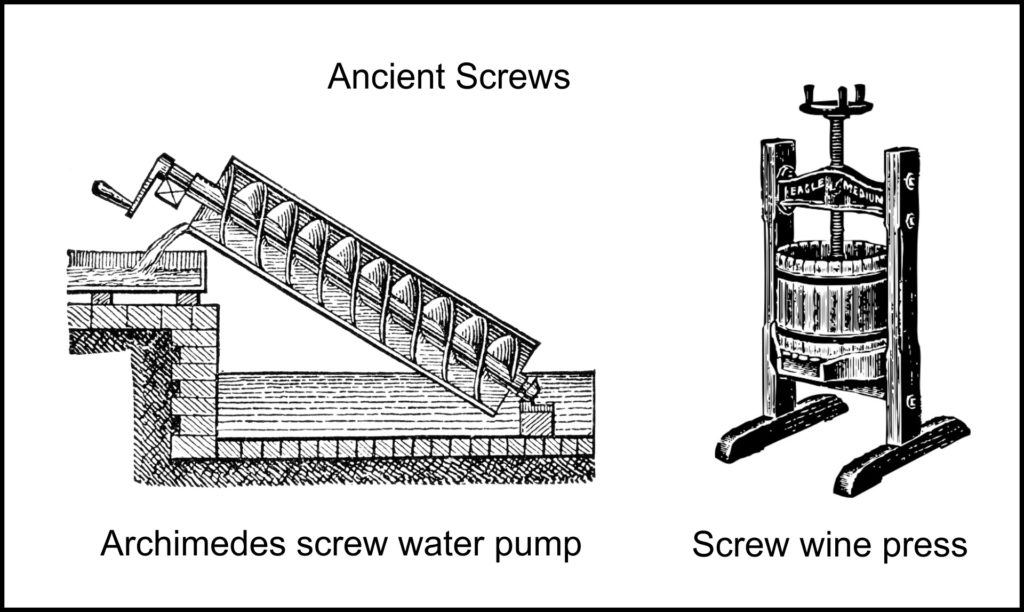 FastenMaster®, as their name suggests, has a wide-ranging line of structural wood screws, hidden fastener systems, deck and trim screws, a drywall fastening system, and fasteners for gutters and logs.
All of the FastenMaster® pieces are carefully designed for specific purposes and built of the highest-grade materials. FastenMaster® takes such care in design and manufacture that each fastener comes with detailed product information, technical bulletins, and technical evaluation reports. With FastenMaster® products, you know precisely the characteristics of the fastener you are employing, and the exact application in which it should be used.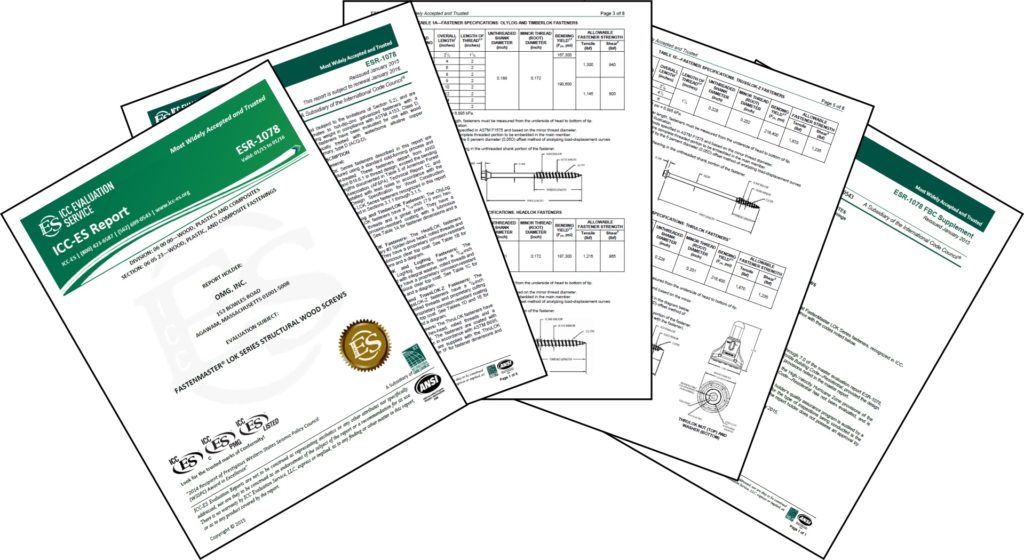 International Building Code, International Residential Code, and ASTM International (American Society for Testing and Materials) standards are specificed and followed for all products.
LOK Fasteners
The LOK line of structural wood screws fasten rigid foam to wood framing, deck ledgers to rim joists, rafters and trusses to top plates, deck hand rail posts or deck carrying beams, or multi-ply engineered wood beams. The line includes TrussLOK® fasteners for assembling trusses, ThruLOK® fasteners (creating what is essentially the equivalent of a through-bolted connection, but without pre-drilling), TimberLOK® heavy duty wood screws (replacing lag bolts), LedgerLOK® fasteners for attaching ledger boards, and the HeadLOK® flathead fastener for non-countersunk general applications. The new FlatLOK® fastener is a general purpose fastener that replaces nailing and through bolts, and provides a flat, non-countersunk finish.
All of the LOK products are designed to minimize head stripping and come with the appropriate drill bit added to each package. Also, all LOK fasteners are corrosion-resistant.
Cortex® Fasteners
Cortex® hidden fasteners are ideal for decking applications where it's preferred that the fastener head be hidden. Cortex® fasteners use a fastener and plug combination to hide the heads of fasteners. The Cortex® system is suitable for planking from:
AZEK® (100 and 300 sq ft)
EverGrain (100 and 300 sq ft)
Trex Accents® (100 and 300 sq ft)
Trex Select® (100 lineal foot) and
Trex Transcend® (100 lineal foot)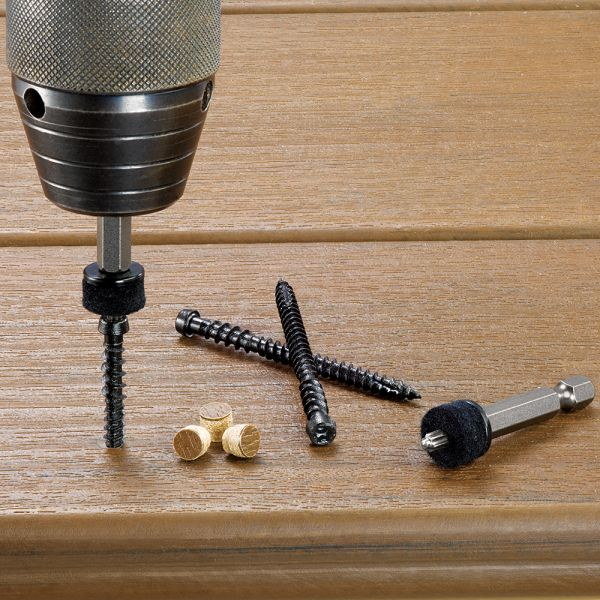 Cortex® fasteners are also available for steel deck framing and trim installation. Plugs are available in Fire Pit, Gravel Path, Lava Rock, Rope Swing, Spiced Rum, Tree House, Vintage Lantern colours to match supported deck boards. Trim brands supported: AZEK® Trim, EX-Cel Trim, Koma® Trim, NuCedar Mills Trim, Trex® Trim, and Versatex® Trim.
Tiger Claw® Fasteners
The Tiger Claw® series are a collection of under-board fasteners for assorted board profiles. The TC-G (and TC-G Butt Seam Clip) are for fastening grooved boards; the TC-1S is for softwood (pressure treated, cedar, or redwood decking); the TC-2S is also for softwood, but is made of 304 stainless steel for use in saltwater applications, as well as with ACQ or chemically treated lumber for long-term performance. Also in stainless steel, the TC-3S has been specifically designed to hide fasteners in Composite, PVC, or Mahogany decking; and the TC-4S has been designed to hide fasteners in ¾" or 5/4" x 4" hardwood decking. All the angles are covered.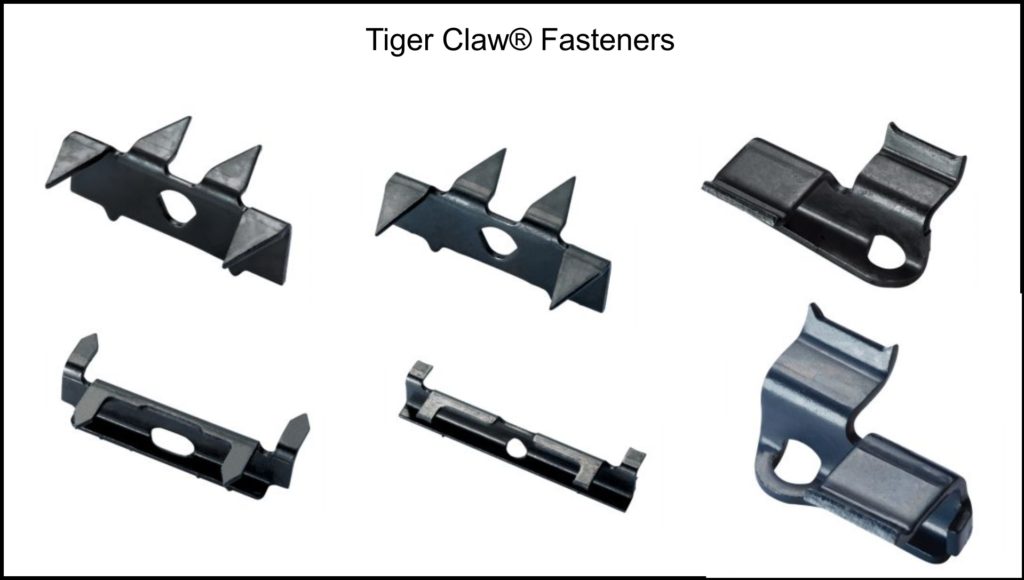 Tiger Claw® fasteners are speedy to install using the FasterMaster® Tiger Jaw® installation tool, the TC Pneumatic installation gun for feeding and inserting scrail fasteners, and the thorough instructions provided. The FastenMaster® slot cutting bit rounds out the Tiger Claw® line.
Deck and Trim Screws
FastenMaster's® line of deck and trim screws is wide. The Guard Dog® is the Jack of all trades, guaranteed for use in ACQ, Cedar, Redwood and Copper Azole. The TrapEase® II, designed for high density composite boards, eliminates the mushrooming effect caused by standard deck screws driven into hard boards. The TrapEase® Stainless is also for hard boards, but is ideal for corrosive environments, such as salt water and sea blast. The TrapEase® Stainless Composite is like the "Stainless", with a wider thread to trap particles of composite board. The TrimTop® is engineered for use in PVC trim and PVC decking like AZEK® Deck, TimberTech® XLM, and Trex® Escapes, as well as in hardwoods such as cedar, Ipe, and mahogany. TrimTop® heads are colour matched to the board in use.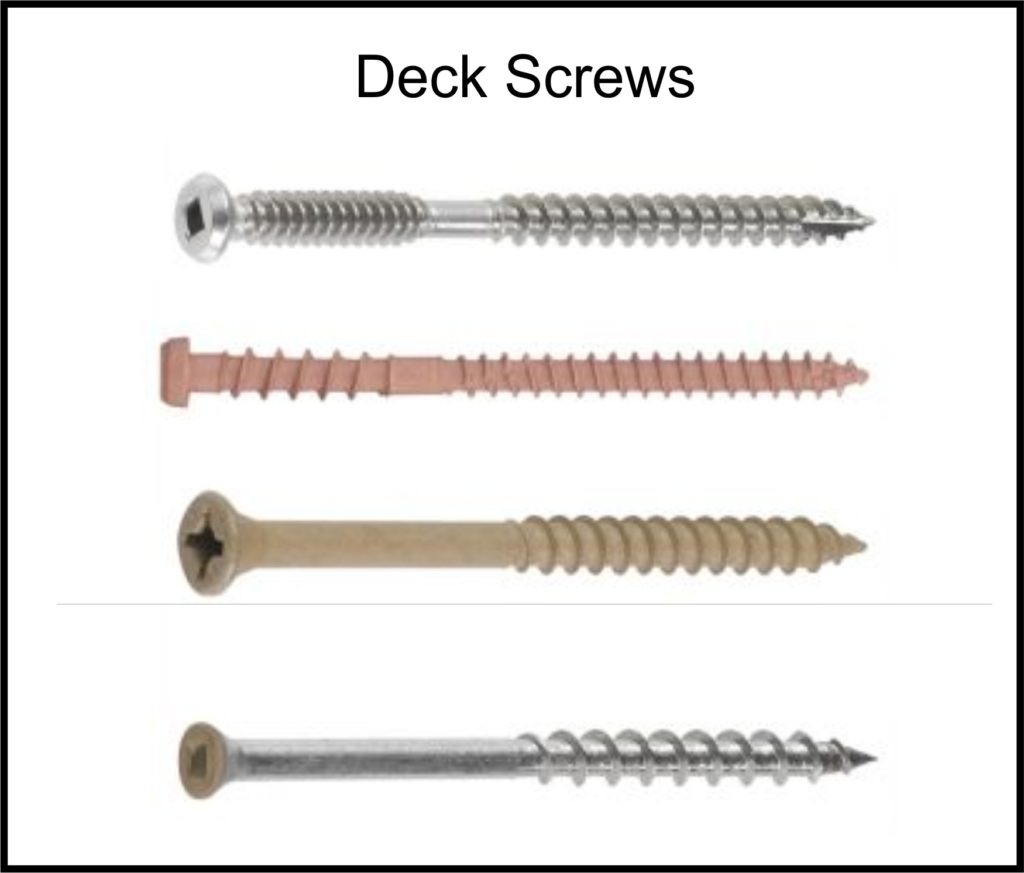 The FastenMaster® line of deck and trim screws has recently been extended by two new items. The first, the TrapEase® 3, is a deck fastener guaranteed to create a clean and finished look without pre-drilling. It is suitable for all types of synthetic decking. The second, the TRIO, is a superior all-purpose softwood screw, offering excellent strip-out performance, splitting resistance, and corrosion resistance.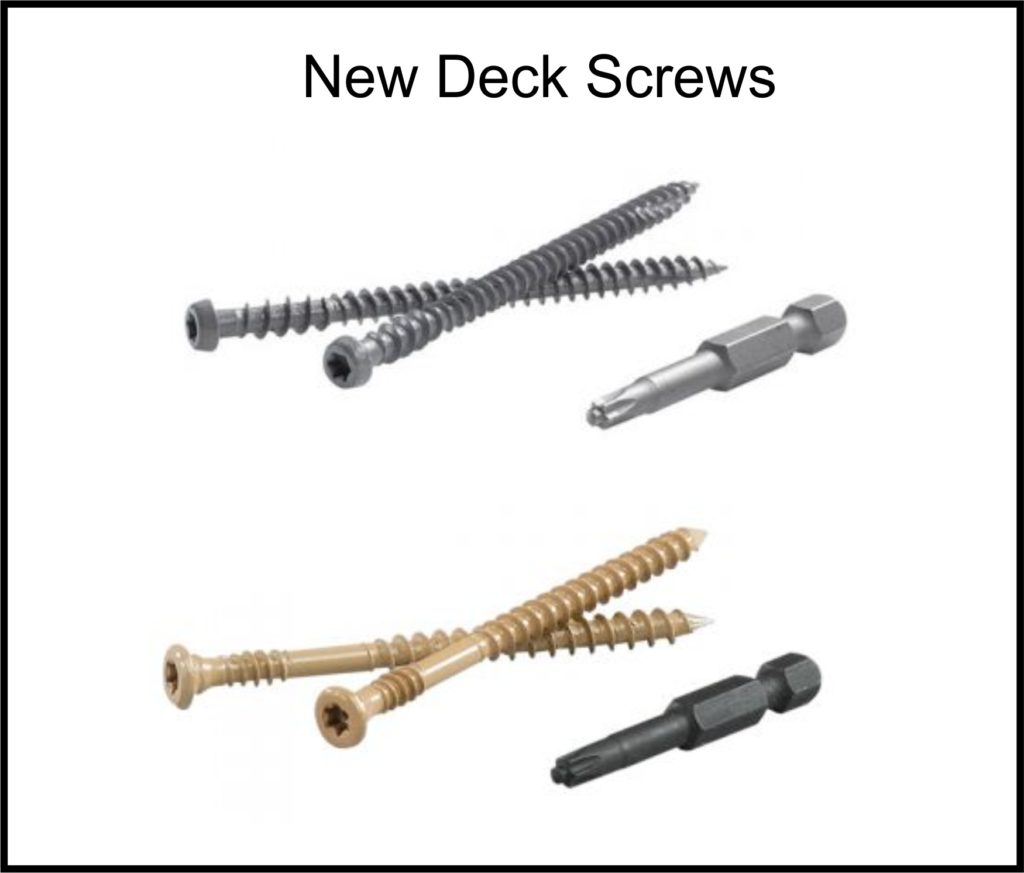 BACK Line of Drywall Fasteners
FastenMaster's® BACK line of drywall fasteners lets you install drywall while creating less waste and eliminating unnecessary framing. The BACK Drywall Backup System changes the economics of drywalling in your favor.
CornerBACK® makes installing properly-butted and straight corners a simple task. FramerBACK® and InstaBACK® are multipurpose drywall fasteners that can be used in either new installations or for repairs.
InvisiBACK® is a multipurpose crack repair fastener; it can eliminate cutting wallboard back to the nearest stud when making repairs.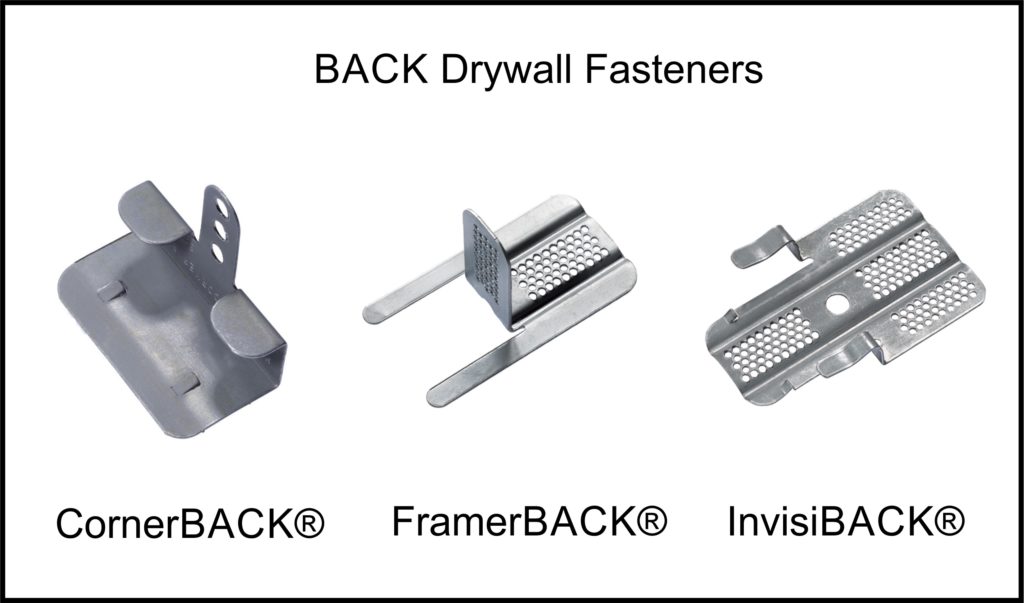 GutterScrew® (Eavestrough) Fastener
The GutterScrew® is a spike replacement for economically fastening gutters to eaves. The GutterScrew® drives into an existing guide tube and hole, but with its wider thread it bonds tightly to the eave, and provides a water- and corrosion-proof join.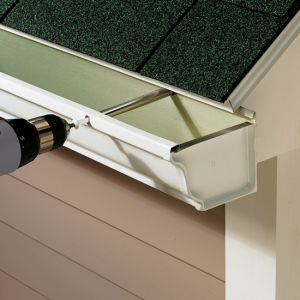 Log Fasteners
FastenMaster® offers two log fasteners: the OlyLog® and the LogHog®. Available in lengths up to 16 inches, these fasteners need no pre-drilling, are corrosion resistant, much faster and easier to use than lags & spikes, self-countersinking, removable, and ACQ approved. The LogHog® is the heavier-duty of the two, with longer threads, thicker shaft, and larger head.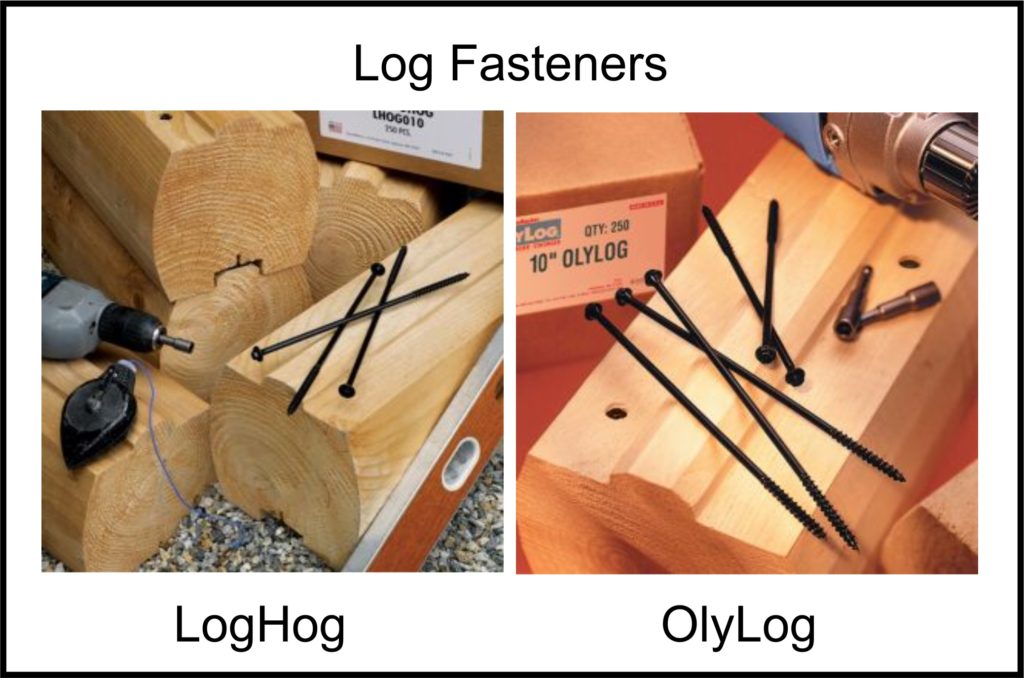 In addition to its many fasteners, FastenMaster® has one of the most extensive libraries of videos on installation and products of any manufacturer, as well as full online support. Truly a professional support system for a professional line of products.
For the perfect fastener for your decking application, contact The Deck Store today to look over the full FastenMaster® line.