For sure footing around your pool or patio surface, choose Rubaroc!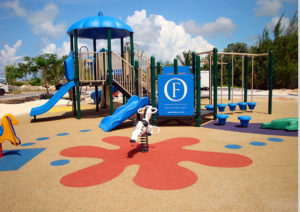 The invention of a substance called rubber brought about many changes in the day-to-day activities of modern man. No longer were shoes uncomfortable to walk in, steering wheels cold and unforgiving or tires chipping away in chunks of rock on the side of the road. Rubber also brought countless joys to children in the form of toys, balloons and squeaky oversized noses (all things parents wish had remained without invention, I'm sure). It was quite literally bouncing around everywhere! But there was one puzzle this magical substance could not solve, and that was being a meaningful contributor to outdoor living spaces. Until Rubaroc International arrived, that is.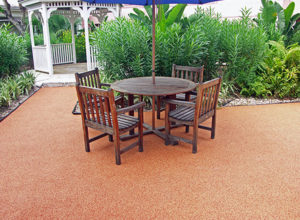 Though thought of as a relatively new player in the world of outdoor living, Rubaroc's products and reputation have been around almost three decades. Featured in several publications (Pool and Spa Marketing and 55 Plus Magazine, to name a few), this innovative material combines the rigidity of rock with the forgiveness and flexibility of rubber, creating an ideal safety surface for both residential and commercial spaces. Comprised of a calculated mixture of rubber granules and resin, Rubaroc was originally developed as a slip-free safety surface for pool decking, with the goal of children's safety in mind. Most poolside surfaces at the time were made of poured concrete, paver bricks or sizable landscape stones…not exactly the most family-friendly of environments.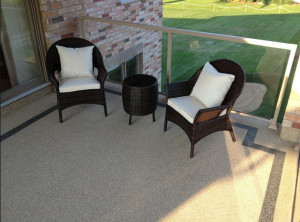 Something about the formula of kids plus large amounts of wet rocks underfoot didn't seem to add up in terms of safety, so the good folks at Rubaroc came up with an ingenious concept: a product that gives you all the benefits of stone, but in addition could also include safety safeguards and peace of mind against slip and fall accidents.



The application is both simple and short, with most projects able to be completed in a day or less. A mixture is made on-site, and is then affixed to your surface of choice using a process similar to concrete installation. It can be applied on most outdoor surfaces (such as interlock, asphalt or wood), and once dry, the results are a firm and secure walking surface that is both comfortable to walk on and safety conscience. Rubaroc is also anti-fungal (so no worrying about mold collecting from water contact), ant-bacterial and UV resistant. And if those benefits aren't enough, the material is also resistant to cracking (even when confronted with temperature extremes), and can easily withstand dragging and scraping, such as with a snow shovel, rake or broom.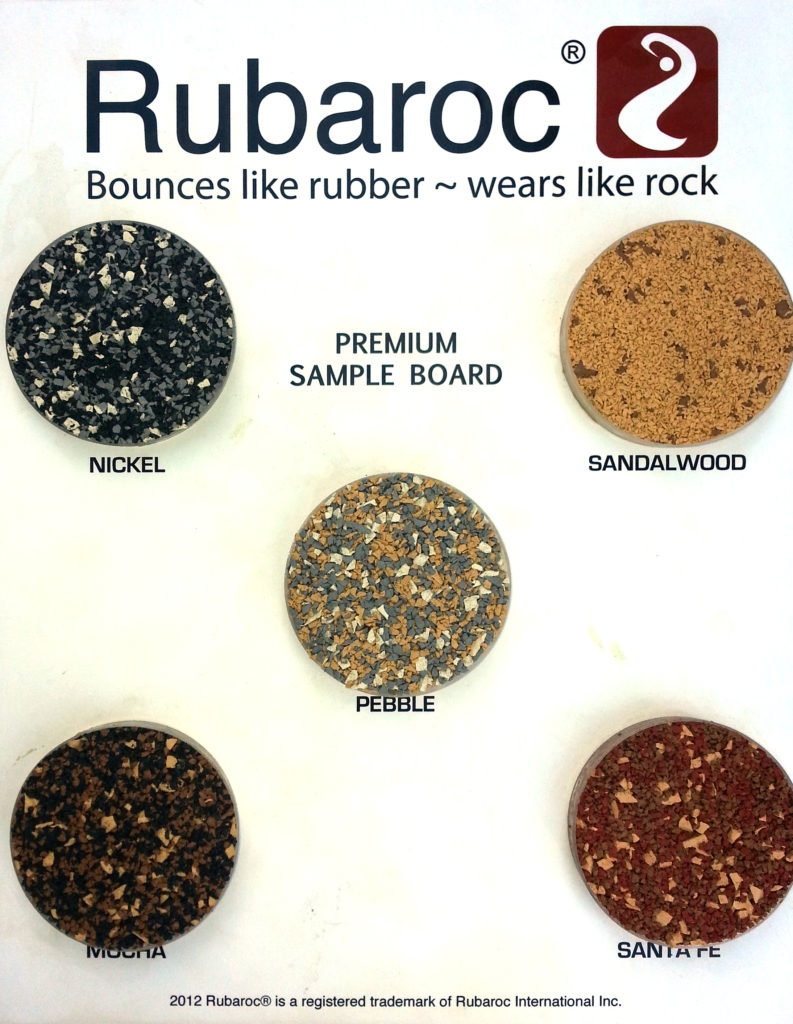 Available in a variety of colour schemes, you can even get patterns, designs and logos custom made into your project! This is an attractive option for both residential and commercial customers, as the personal touch really goes a long way towards establishing individuality, helping your project to stand out amongst the crowd. You can use Rubaroc to form a safe and reliable playing surface under your children's swing set, or to resurface those cracks and divots in your old concrete tennis court. And if you run a business, the commercial applications are endless. Rubaroc can be applied on anything from cart paths on golf courses to stadium steps, patio surfaces and even stages. If none of the traditional colour mixes work for you (which is hard to believe given the options available), there is even the option for custom colour combinations as well!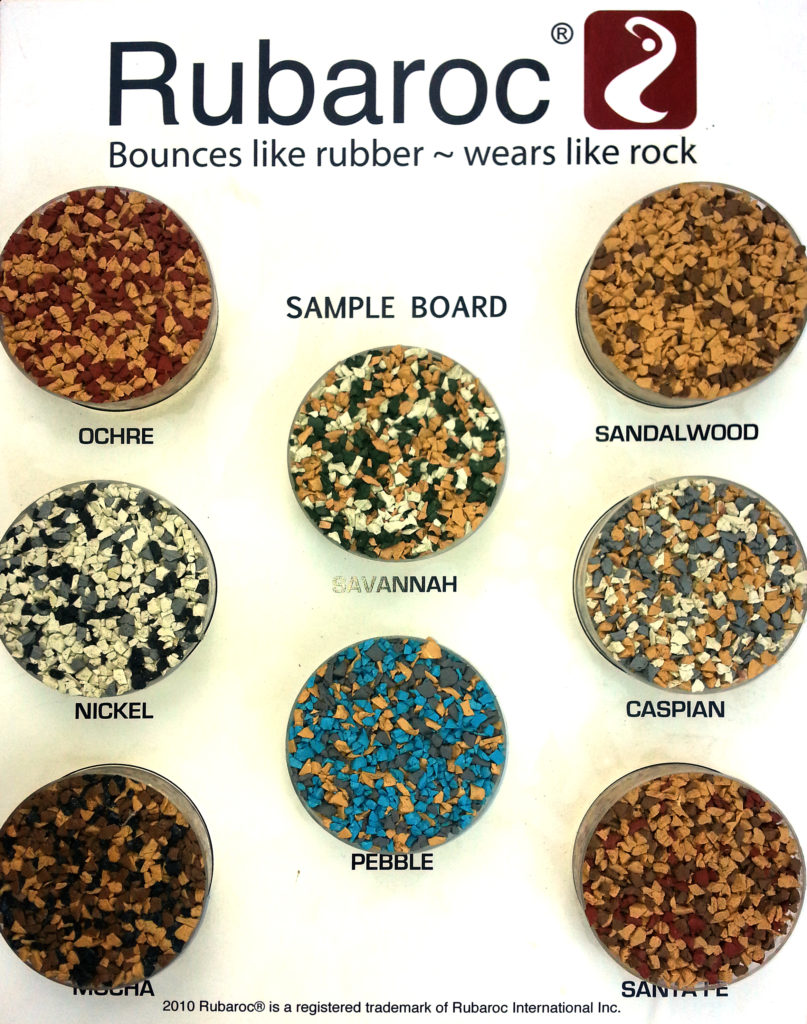 So if you're in the market for a new outdoor living surface, or simply need to give your existing surface a little TLC, contact The Deck Store today to get started.