Fusion: You don't have to be a scientist to appreciate this rock
If you took a poll of the first image people thought of when hearing the word "fusion", you would probably get back a myriad of responses in return. Some may picture a
car made by Ford
, others that
razor with the really cool commercials
, and more still a
defunct professional soccer team from Miami
.
Science fans
and
ComicCon goers
will have their own associations as well, and though these may lead more into the realm of geekdom (and more than likely conjured up while playing WarCraft and eating M&Ms), they are still forms of fusion in their own right. Though all of these may be an accurate description of the word, the basic foundation of it is quite a bit simpler. At its core, fusion is classified as the artificial combination of two things which cannot be combined naturally on their own. Perhaps the best example of this is fusion cuisine, which takes elements of different culinary categories and combines them together to create something new, fresh and unique (not to mention delicious!). Fusion is alive and well in the world of contracting as well, and nobody has wielded its awesome power and potential more than the Shouldice Family.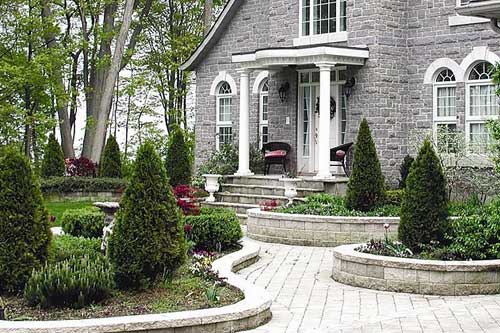 In business for 65 strong years and counting, Shouldice Designer Stone has made numerous contributions to the home renovation industry. Purveyors of fine stone options for everything from landscaping to residential to commercial and beyond, Shouldice is well known in the market for both great customer interaction and product innovation. One of the first companies to produce synthetic stone in Canada, Shouldice took the creative skills to an entirely new level in 2005 with the invention of Fusion Stone, a do-it-yourself masonry option.
The History of Shouldice Stone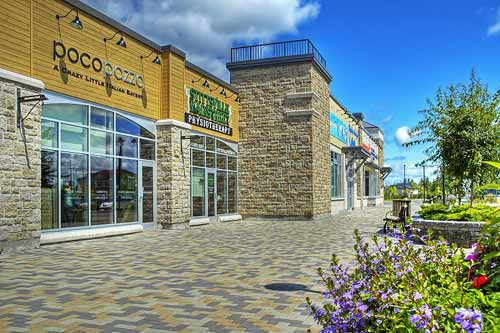 Manufactured using a fusion of stone and stainless steel (hence the name), Fusion Stone provides a cheaper, quicker option for those interested in stone decoration and design. Utilizing thin stone systems (that are authentic and incredibly visually appealing), Fusion provides the look and feel of authentic stone work to both new and existing wall assemblies. This unique application gives you all the benefits of traditional masonry with none of the maintenance, allowing for seamless installation and care. Available in three distinct product lines (Great Lakes, Dry-Stack and Phoenix), Fusion has options available for both mortar and non-mortar projects. The inexperienced needn't fear about using the Fusion system either, as even those with basic construction skills and tools can be adjourning their intended space in no time.
Available in a variety of colors and textures, Fusion has a product to fit almost any project, regardless of size or function. Have a garage that needs finishing? House ready to be resided? Looking for an accent piece for your yard? Fusion can help with all these and more, all while saving you time and money. You can even use Fusion inside your home or office to adjourn walls, fireplaces and counters! That's right, there are commercial uses to Fusion as well, and they go a lot further than just covering a surface in stone. Fusion also gives you the ability to create custom designs right into your stone, providing a great option for displaying office addresses or company logos. They even manufacture stone products with rectangular or circular holes through them, saving you the time and money of having to drill or cut these by hand. This is especially useful when installing things such as outlets, lighting or railings.
Browse Their Brochure For Design Ideas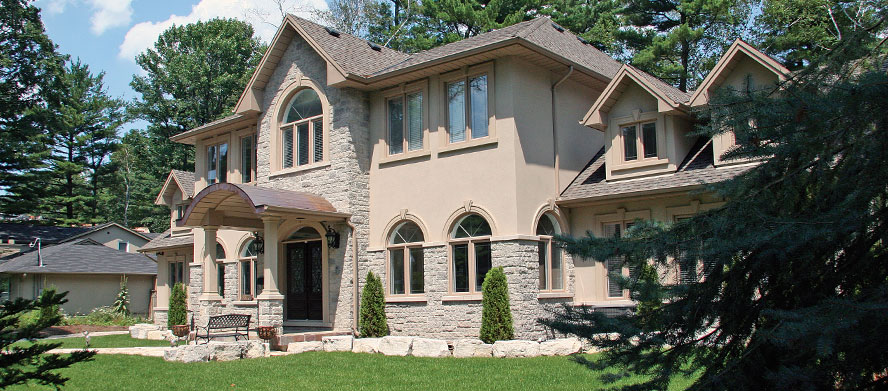 Yes, with Fusion the possibilities are limited only by the scope of your imagination…something they share with The Deck Store. Visit one of our four locations today for more information on Fusion, for project design options, or just for general advice (we're friendly people). Our knowledgeable and professional team of designers and installers are some of the best in the business (THE best if you ask us), and have an answer for all your deck and outdoor-living-space-related questions. And if you already have a project in mind, fill out our online consultation form now to let us know your plan, and we'll help get you started!