Does Low-Maintenance Decking Live Up To The Hype?
If you've spent enough time researching your next deck project, you've probably been confronted with enough texture choices and material options to make your head spin. Fortunately, the Deck Store is here to help keep your equilibrium steady and your feet planted firmly on your new decking of choice.
While it's true that all materials possess their fair share of pros and cons, the most popular selections in circulation currently all fall under the low-maintenance category. With the goal of helping you gain the most bang for your decking buck, we're going to examine a few of these low-maintenance deck materials here in detail.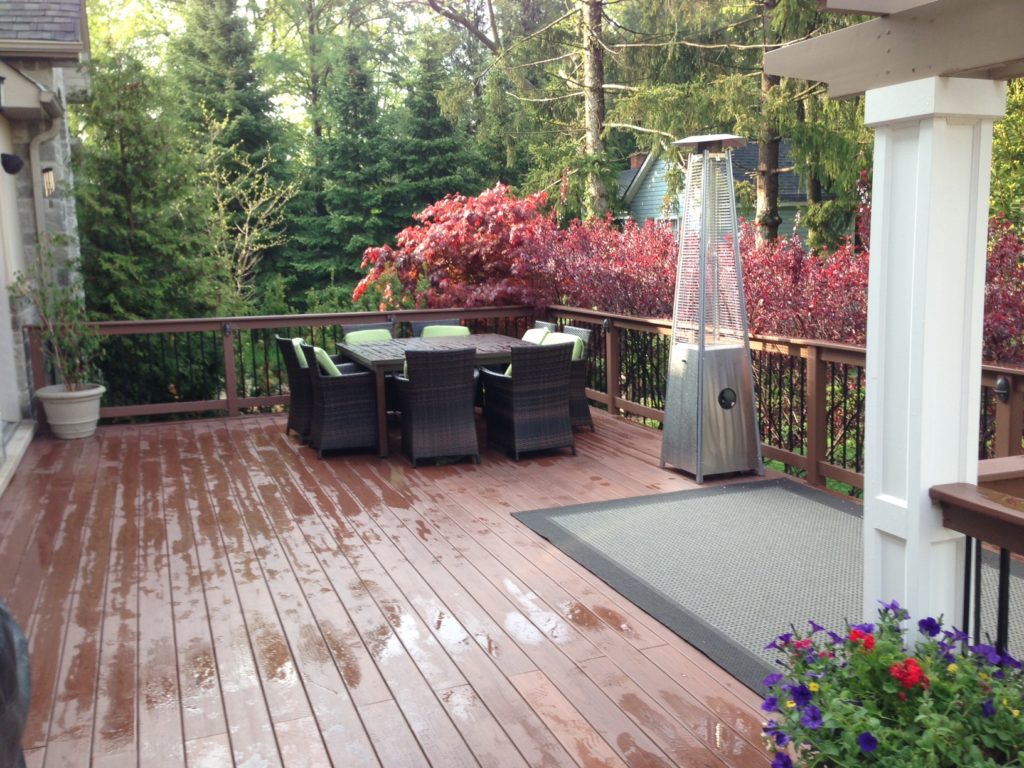 Composite Decking Materials:
The pioneer to the decking industry, composite products are developed using a mixture of plastics and organic fibers. Typically these are manufactured using recycled materials, and can be composed of anything from pressed sawdust to carpet remnants. While the formula varies according to manufacturer, the end result is a durable and aesthetically pleasing product with the look and feel of its traditional wood counterpart…with a few added bonuses. Chief among these is longevity, as composite materials are designed to withstand severe weather and temperature extremes, lasting for decades without any additional treatment or protection. The threat of rot or decay is almost non-existent, and the wide array of colours and textures offered present a deck that will stand the test of time.
Because this material is often capped in a PVC coating, there is also no risk of cracking or splinters. This is an especially attractive feature to parents, grandparents and even pet owners. You never know what kids will get into the second you turn your back (or the family dog for that matter), but the peace of mind you will have knowing the fear of cuts and scrapes from rough or sharp edges are not in play provides ample comfort. In fact, this material is even designed to warm in the summer sun, making it the perfect companion for bare feet!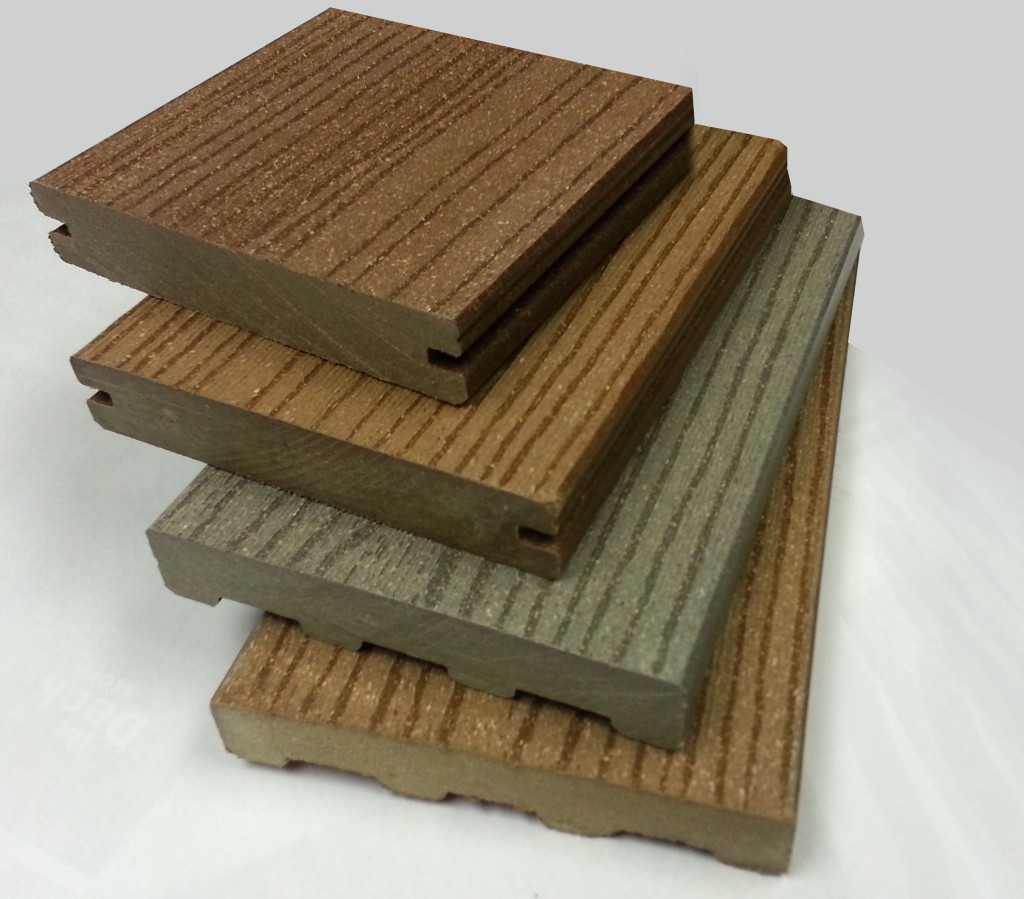 Another advantage to composite decking materials is the customizable nature of the product line. Many manufacturers, such as TimberTech and Trex, offer complete lines of decking accessories and add-ons. Anything from railings to trim boards to color-matched screws can be added to a project, and the versatility to detail is a real asset. And if you're feeling particularly extravagant, built-in lighting features such as stair risers or post caps can then be used as accent pieces, giving your project a look of uniformity while simultaneously providing ambience.
As with anything else there are cons to these materials, with the major sticking point for most potential customers being the price tag. Depending on your proximity to the material provider and the availability of their stock, you can expect to spend anywhere between 50-100% more than you would on traditional pressure treated lumber. If you own a transitioning home (something you don't intend to be in for the next 5-10 years), the investment in composite decking might not give you the appropriate return on your money. Though research has shown that adding a deck to your home will increase the resale value, material and design may not be a factor in your potential buyer's decision process.
Another risk associated with composite materials is the remote possibility of fading or discoloration over time. Though rare in occurrence (the average fade ratio for most products is 5% or less), and more prominent in darker color selections or inferior manufacturing materials, some customers choose to stay away. High traffic and degree of exposure are factors in this outcome as well, but for the most part, this is a concern for a minute few.
PVC Decking Materials:
The new generation of composite decking materials is a PVC or vinyl offering, made popular by industry leading manufacturers such as Azek and Wolf. These are typically fashioned using recycled plastics and resins, and are very similar to traditional composites with a few exceptions. Because there are no organic components to the boards, any possibility of molding, rotting or insect damage goes out the window. As discussed above, this is a rare occurrence anyway, but the added piece of mind and absolute certainty makes this an attractive option. This is also a great advantage when building a project with a low proximity to the ground or a poolside design, as the moisture resistance of the material is superior to that of regular composite.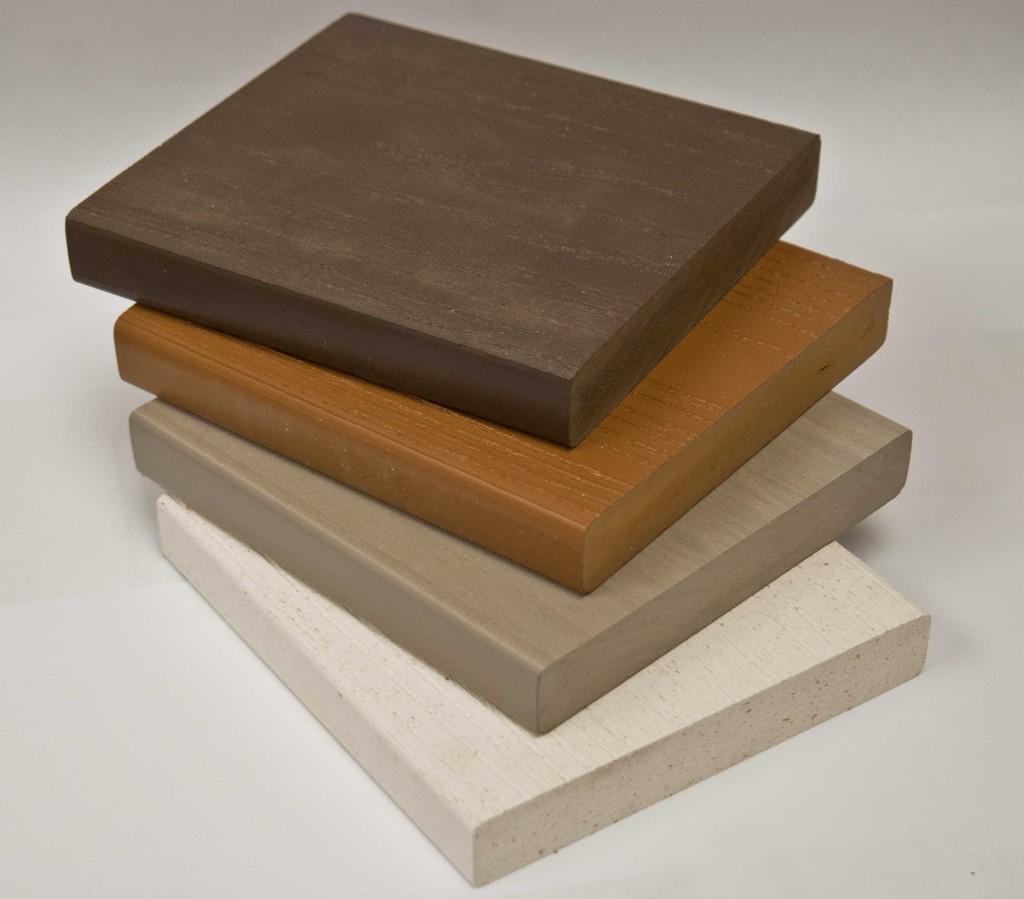 PVC decking is also more lightweight than its composite counterpart, making it easier to handle and work with. For you do-it-yourselfers out there, this is a material you can learn how to install with relative ease, and depending on the size of the boards you are buying, is easier to transport and carry as well. Like composite it will not splinter or crack so the safety aspect again is there, and PVC has the added bonus of being scratch, stain and mold resistant. This greatly reduces stress when observing your children roller-blading across your deck out the window, or witnessing your dog attempting to dig a hole for his favorite bone under your patio table.
The colors, customization and accent pieces are all available for this product as well, so there is no content lost in that area. As with composite, the PVC decking materials do come with a higher price point than your traditional pressure treated or cedar decking, so there is that con. However unlike composite, PVC decking is resistance to fading.
The Verdict:
After weighing out everything from budget to appearance to maintenance, the conclusion is fairly obvious; if you don't plan on moving anywhere in the foreseeable future and have the budget, I highly recommend taking the low-maintenance approach to your deck. Both composite and PVC materials provide a great alternative to traditional wooden decking, are durable, eco-friendly, aesthetically pleasing and overall are a very reliable and worthy investment. But don't just take our word for it, tell us what you think!