Let Your Railing Be The S.T.A.R Of Your Backyard Project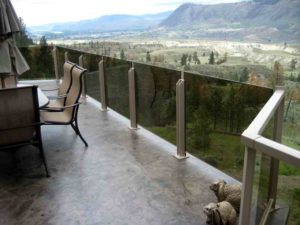 Stars can come in many forms, from gracing international stages, to selling out sporting events and captivating you on the silver screen. They can also quite literally fall from the sky and be a member of your favorite constellation. Children receive them in sticker form for a job well done, and they even have their own key on your smartphone! Yes, the star lives a very privileged life no matter what form it takes. One would think it would be quite difficult to capture any of these star varieties and have them a permanent part of your backyard space, performing night after nights for years on end. But what if you could?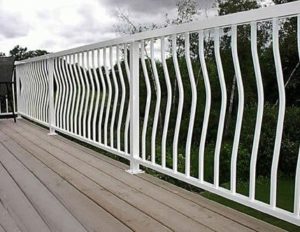 Well the late Joe Zen of East & West Alum Craft Ltd had this vision, and used it to develop his own S.T.A.R (or Snap Tight Aluminum Railing).  The concept was simple: introduce a low-maintenance option of aluminum railing that not only is cheaper to manufacture than metal (we're talking the 1960s here), but is more durable than traditional wooden rails. So Joe, the self-described "guru of aluminum railing" set to work, and after several trials and prototypes, the S.T.A.R railing system was born!
To learn more about S.T.A.R, click here
The result was a fully modular railing system that is easily modified and assembled on site. Because of its versatility, the S.T.A.R system is able to adapt to most residential and commercial project needs, and its patented "snap installation" makes applications a breeze. The adjustable stair system is also a pioneer of the industry, and the ability to adjust heights and sizes to any stair angle needed is a great asset. The S.T.A.R system is available in a variety of colours and styles, so you're virtually guaranteed to find a rail system that suites your project needs.
See examples of S.T.A.R railing projects here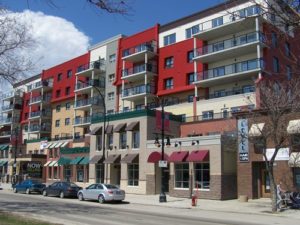 Commercially, the S.T.A.R system is versatile enough to apply towards almost any job, whether you are a small business or large corporation. You can use S.T.A.R to adjourn balconies on high-rises or apartment complexes, border fishing docks, decorate store fronts or complete patios. A great looking railing system can often be the accent piece that really draws your project together, and is what sticks out as a memorable signature for both current clientele and future clients. And to top it all off, the eco-friendly finish and material add a great green component to your building portfolio as well, with options such as S.T.A.R often considered for LEEDS government credits.
So if you're ready to turn your backyard project into a star, contact The Deck Store today!