No screws, no clips, no clamps. Just HIDfast!
The words "hid" and "fast" have become synonymous with many negative aspects of the crime world over the years. From getaway drivers to secret hideouts, guns, cars and backroom dealings, the criminal typically has the majority of his activities fall into one of these two categories. Let us not forget, as an example, that after Lee Harvey Oswald assassinated John F. Kennedy these two words were at the forefront of his thought process; he hid…fast! You see, speed and stealth are the two biggest allies for these societal outsiders, and though seen as lazy and deviant by most, they are in reality a cunning and intelligent adversary. Well, at least most of them are anyway.
But these same two words can also be applied positively as well, and in the world of decking and outdoor living spaces, can take on drastically different meanings. When you think of them in this context, these words actually give you something to get excited about! Of course, you want to keep the deck fasteners you use between boards hidden (nobody likes to see a bunch of screw holes all over the surface)…and you want to build your deck as fast as possible. There is a way to accomplish both of these feats by using one simple (and aptly named) product: the HIDfast decking system.
Download Their Information Brochure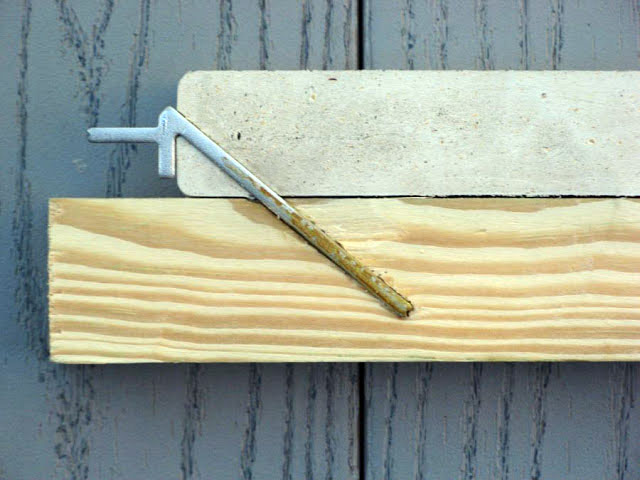 This unique system is a simple as it is genius. The contents break down into three parts: the patented fastener gun, the fasteners themselves, and a simple rubber mallet. HIDfast provides them all to you in one convenient kit, or you can buy each piece individually if it suites you. The fasteners are made using the highest quality stainless steel, making them resistant to corrosion and oxidation, and the gun they are used with is relatively lightweight and easy to maneuver. The installation process could not be easier, and makes deck building bearable, even for the inexperienced do-it-yourselfer. Simply load the gun with the custom-fitted fasteners, shoot them into place between deck boards, and tap the next board into place using your mallet. That's it! It is by far the fastest and easiest deck fastening system on the market, and even has a giant stamp of approval from composite decking leader AZEK.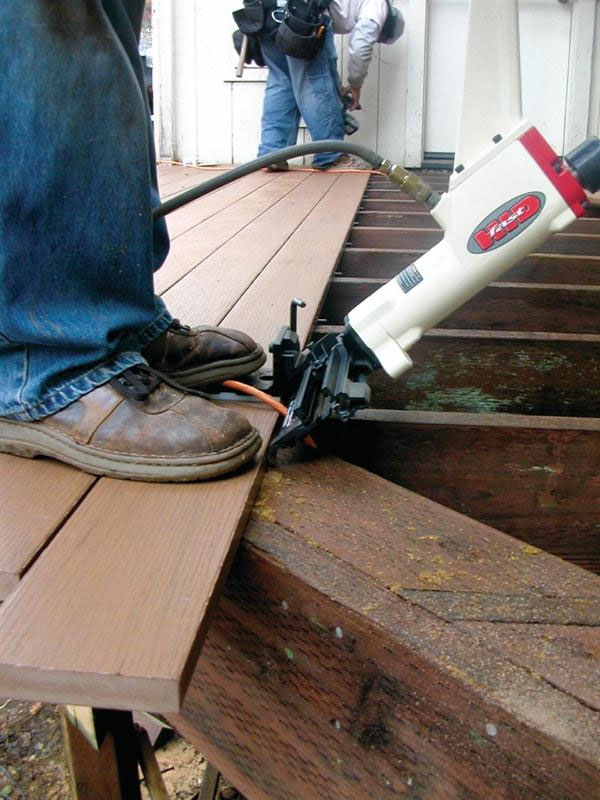 The speed at which you can install your new decking product is uncanny, and HIDfast has the stats to back it up. Using their patented system, even the average tradesman can install up to eight, 8-foot-long boards in a little over 3 minutes! That is lightning speed when you consider that the conventional install using drills and screws can install about a board and a half in the same time frame. There is also no fastener visibility with HIDfast, and you can cover the area of 100 square feet in about 10 minutes. What you're left with is a far superior looking install (again, without unsightly screw holes) and an abundance of time…both of which are positives for any outdoor project.

Greg DiBernardo of BergenDecks.com in New Jersey demonstrates how to use the HIDFast system to install decking.
So if you're looking to start your new decking project, contact The Deck Store today and get hooked up with a healthy supply of HIDfast products. You'll be kicking back and relaxing with a cold glass of lemonade (or your beverage of choice) on your new deck in no time.
And don't forget to visit our new Commercial site for all your outdoor commercial needs!