TruGrain: The Result Of Love and Truth
There are many ways to determine the authenticity of things, be they events, statements, products or relationships. The concept of fakes, forgeries, lies and deceit is not new to mankind (just look at
Bigfoot
, The
Shroud of Turin
or
The Getty Kouros
), but is nonetheless common place among our daily lives. Determining the truth of something starts with testing its claim, and ends with the subject coming through unscathed and unchallenged. Perhaps the concept of love is the best acronym for this; if love is real, if it is true, than it will hold up when tested, scrutinized or called into question. If it is not, then it will crumble under pressure, decay and fade away. The blending together of these two phenomenon, love and truth, can often result in some of the best things we ever experience in life; for if you have love and truth on your side, so too do you have honesty, and your sense of right over wrong justified. Believe it or not, these two things often co-exist in the world of outdoor living as well. If you love what you do, have a passion for its outcome and stay true to the process, then success is often there to greet you on the other side. Such is the case with the newest product available on the market from Westech Building Products,
TruGrain™ made with Resysta®
.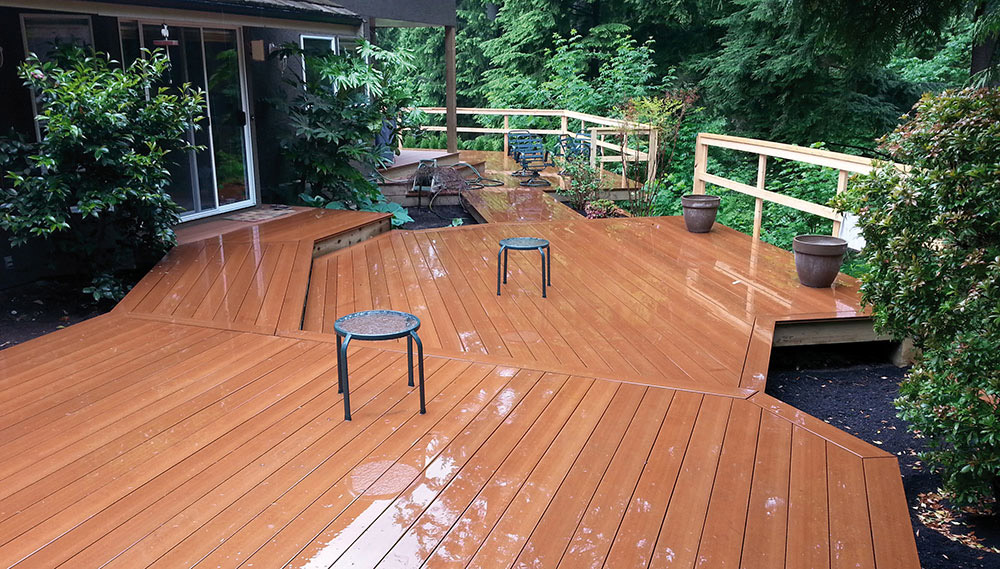 Manufactured by Westech Building Products Inc., a Westlake Chemical company, TruGrain offers the warmth, feel and look of real wood, but with a sustainability that is far superior. Unlike many composite or PVC products on the market today, TruGrain is a bio-based compound. Approximately 40% of the TruGrain proprietary formula is rice husks, a rapidly renewable resource in great supply. Common salt and mineral oil combined with the husks at extremely high temperatures yield a product that can be formed to almost any shape or size. Because there is zero wood products used in TruGrain, you don't have to worry about rotting, decaying or insect wear; it's even fungal and slip resistant!
Now available at The Deck Store, TruGrain comes in two distinct and original options (siding/facade and deck/porch boards), making it easily adaptable to the needs of your next project. Both of these products do not absorb water or moisture, making it easy to adhere sealants to its surface, while also maintaining that they do not flake off over time. This also provides added piece of mind over the years, as TruGrain does not gray or color fade! Looking to achieve the richness and natural beauty of wood without the maintenance, cost or negative environmental impact? Well then TruGrain Siding is the way to go. Perfect for anything from full surface siding to accept areas, it is available in a variety of profiles and is able to be stained in a variety of colors, making it the perfect contemporary blend to any backyard space. It can even be shaped, curved and cut on-site to achieve maximum project flexibility!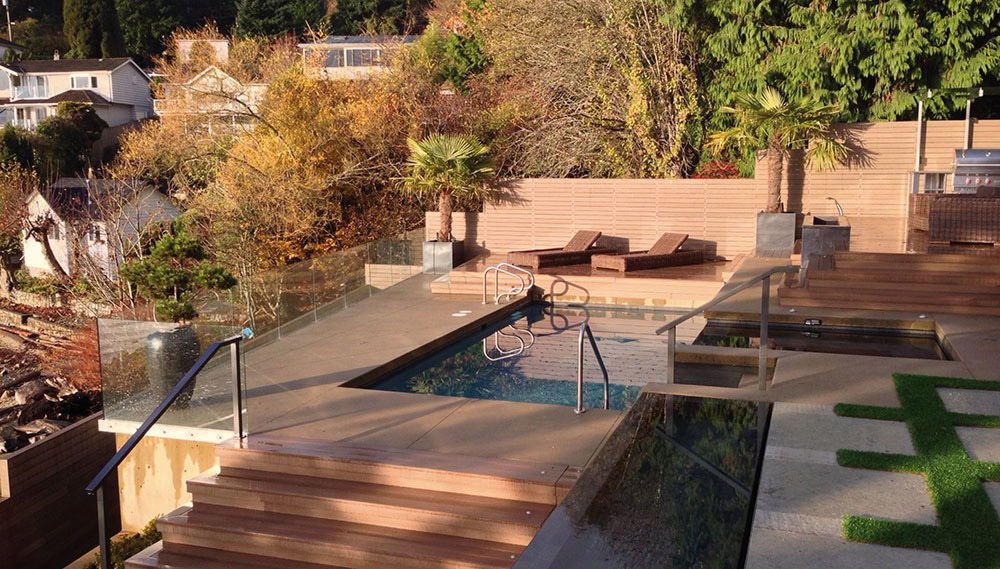 Interested in learning more about TruGrain, or handling sample in person? Then you have come to the right place. With four locations packed to the brim with knowledgeable and friendly staff, The Deck Store is the place to go to educate yourself on TruGrain…and hundreds of other products. We boast the most complete and interactive showrooms in the industry, and nothing makes us happier than to see you playing with our toys. After all, the Holiday season is now upon us; and nothing says family get together, friend hangout or business function quite like a beautifully designed and constructed outdoor space. Contact us today to get started; if nothing else, it will give you one more thing to be thankful of around the dinner table this holiday weekend.