The Ultimate Deck: The Future Has Arrived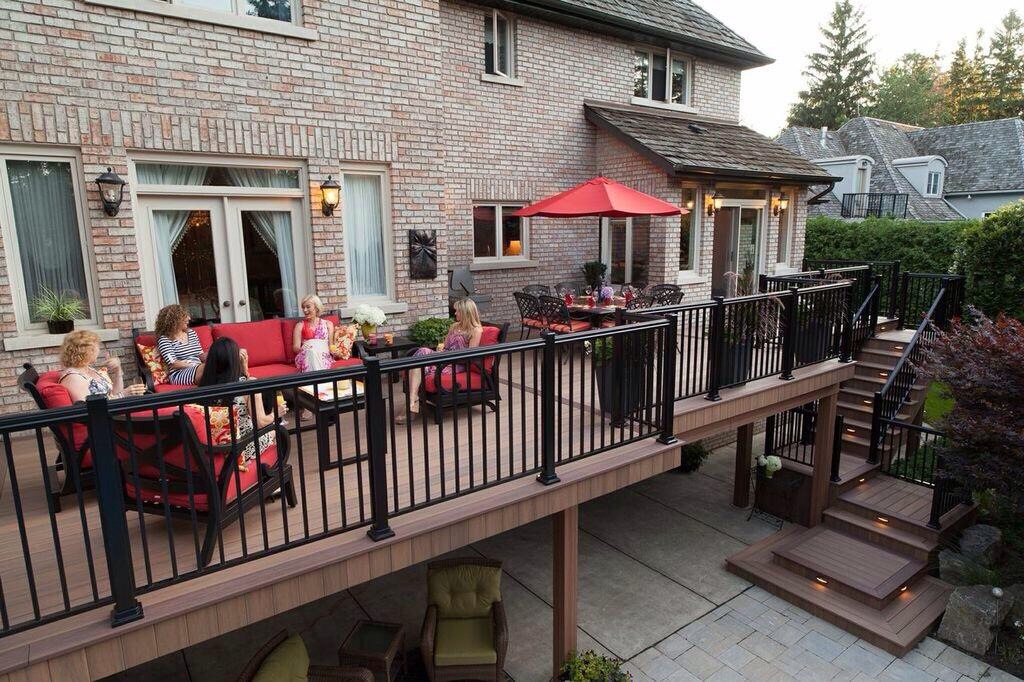 Have you ever experienced something that you knew could never be topped, no matter what may come along after it? Maybe you were lucky enough to have witnessed the final game of the
1972 Summit Series
live, found the
world's greatest cheeseburger
, watched a movie in the
best home theatre imaginable
, or visited the
most expensive home ever constructed
. These things give us pause not only for what they are, but more importantly, for the new standards they create. They inspire the next wave of outside-the-box thinkers to push their limits, try bold new things, and set industry trends. Somebody has to have the courage and vision to act for the betterment of the group, and when things go right, they result in a new category of game changers: "The Ultimates". And the newest innovation to be enshrined into this hallowed class of elites? Prepare to meet the Ultimate Deck, courtesy of The Deck Store.
New Innovations in Construction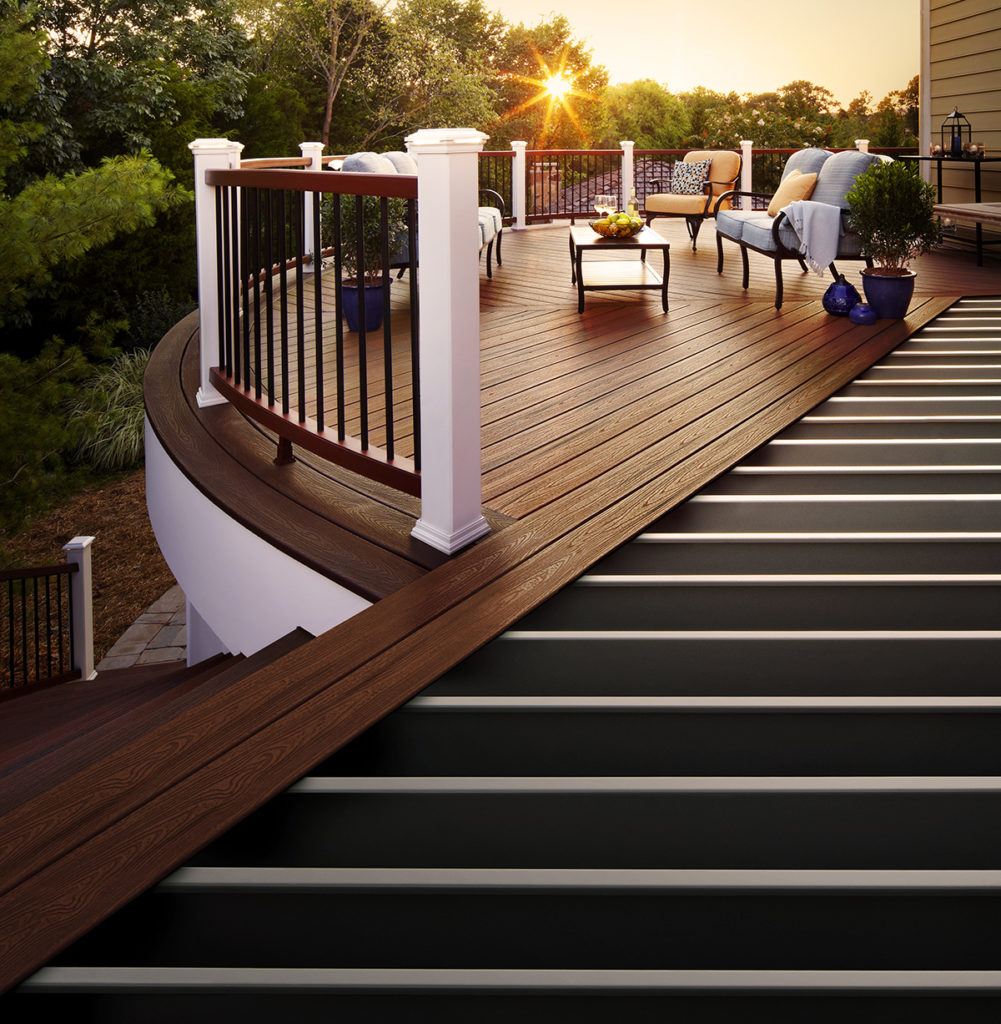 What exactly is the Ultimate Deck, you may be asking? To put it broadly, it is the start of something big in the outdoor industry; the way of the future, if you will. At its core is a fundamental change so profound, that it will impact the way decks are constructed…well, maybe forever. It begins with rethinking how a deck is made from the ground up, and reengineering the entire structure to be more durable, stronger and long-lasting. If you have ever seen a deck installation, one of the first things that takes places is measuring and digging holes for concrete footings (the foundation that will support the entire structure). Not only is this a tedious and back-breaking process, but there are many opportunities for things to go wrong. Holes must be dug to the right depth (below the frost line), the grade and mixture of the concrete has to be precise (to meet code approval and for structural integrity), and if your holes are not dug deeply enough or at uniform depths, you can be in for uneven settling. But with the Ultimate Deck from The Deck Store, this entire process is removed. Your Ultimate Deck starts strong, with helical piers upon which to lay your framing; no concrete, or risk of uneven settling. These bad boys can be installed in a variety of soil conditions as well, something that cannot be said about the industry standard of pressure treated lumber and concrete footings. You can build the Ultimate Deck on uneven soil, bogs, swamps or on the edge of a waterway. The advantage? Unlike traditional pressure treated posts, metal structures will not shift, settle, swell or rot!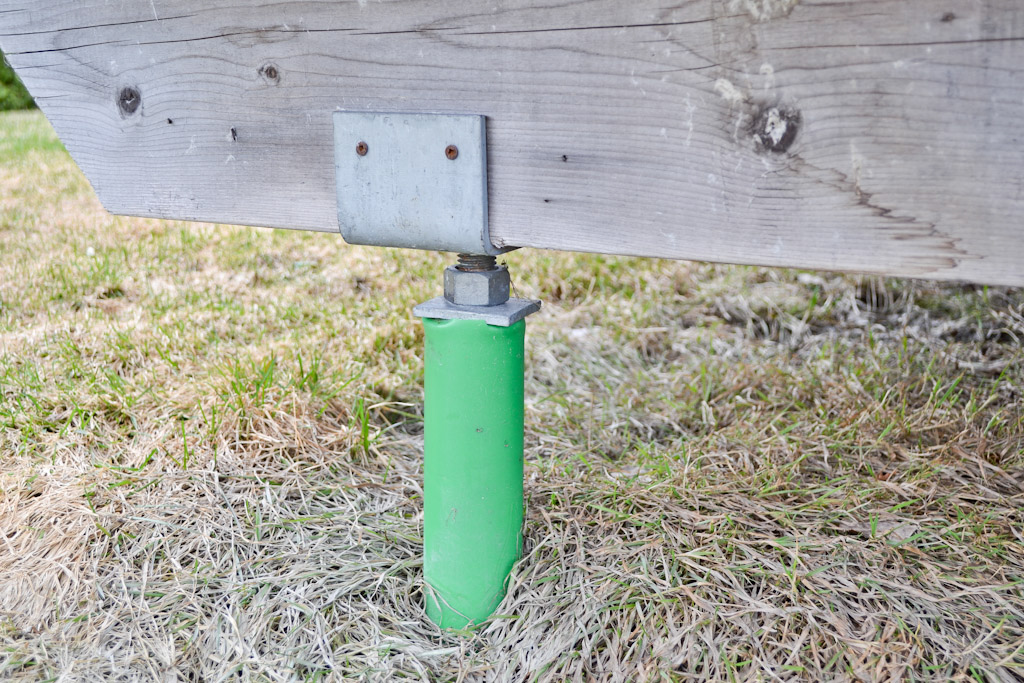 Step #2 on your road to the Ultimate Deck? Building the framing of your new deck with the same high-quality, durable metal material. To this point, pressure-treated wood framing has been the only option for a deck's skeleton, both because of its durability and cost-effectiveness. Most of these projects stand the test of time, but a problem is to arise, the first place you are likely to see it is in your framing (specifically, between the deck boards). These areas are exposed to the elements regularly, which mean they are more likely to rot and decay. Choosing metal framing not only alleviates these issues, but also comes with a number of added advantages. Probably the biggest of these is that since metal is manmade, it can be engineered to be 100% straight and consistent…something pressure treated lumber cannot guarantee. Metal can also support more weight and can span greater distances without the need for additional support, providing an esthetic bonus of a more wide-open, conceptual look.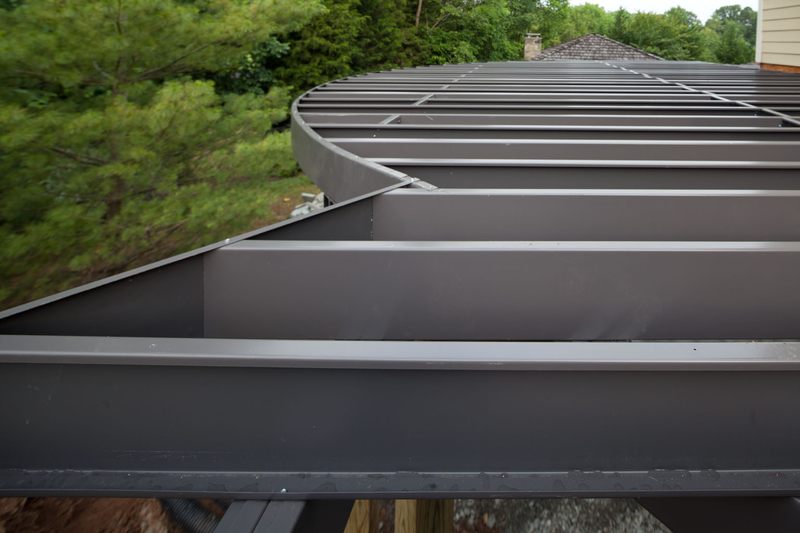 Once the base and framing of your Ultimate Deck is complete, it's time to give it a walking surface. The Deck Store is home to the largest selection in PVC and Composite deck boards in the industry, and has countless combinations of colors, grains and materials to choose from. Your Ultimate Deck can proudly display materials by Wolf, Timbertech and Azek and others, creating the perfect marriage of substance and style. All of these materials are as low-maintenance as they come, which means when they get dirty, you need to reach for your hose and nothing else! And once this step is completed, it is time for the final stage in your Ultimate Deck construction: adding accent pieces, such as railings, privacy screens and glass features. Things like aluminum railings, for instance, can really pull a project together and give it that proverbial cherry on the sundae. Powder coated coloring makes this a far superior option to vinyl or wood options, and often provides a finished look that is more robust and professional. Aluminum options are actually cheaper than their composite or wooden counterparts as well…which means your deck and your wallet will look better at the end of the day.
But the best part of selecting the new Ultimate Deck from The Deck Store? It comes with an unprecedented 25-year warranty! We are so confident in our materials and workmanship, that we will guarantee our results for close to three decades; try finding that anywhere else. Ready to turn your deck from mediocre to ultimate? Contact The Deck Store today to get started before the spring rush!