Posts
Currently viewing the category: "Railings, screens, fences"
When considering deck projects in Toronto, most homeowners are looking to maximize their outdoor living space. Thoughts turn to decadent food preparation, mood-lit dining, and sun-drenched lounging first before turning their thoughts to keeping all that safe and sound on the deck.
The height of your deck will determine if a deck railing is required as well as the height of railing. Then it's time to consider the custom deck railing that will perfectly suit your deck and backyard oasis. Backing up your chair from the table, adjusting your lounge chair with the sun or rolling your barbecue over just … Read the rest
When a landscape designer refers a deck company, what do they want? The lowest cost? Kickbacks? Shortcuts? Not anymore.
Interior/ Landscape Designers often find dealing with Deck Companies a challenge, and vice versa. The skills of deck builders varies wildly and often there is a bit of a culture clash that can happen when expectations are not met. Designers, Landscape Designers and Architects are all quite different breeds and meeting their expectations can be a challenge for some builders. This post gives an insight into what makes our relationships with designers and architects of all descriptions successful.
Interior Designers and … Read the rest
Azek lighting is designed to complement Azek and TimberTech railings to provide a polished looking lighting system for your deck. Deck lighting both extends the use of a deck farinto the night, and adds safety on stairways and thresholds.
Components
Azek lighting comes as a complete system, with lighting fixtures, mounting hardware, and transformer.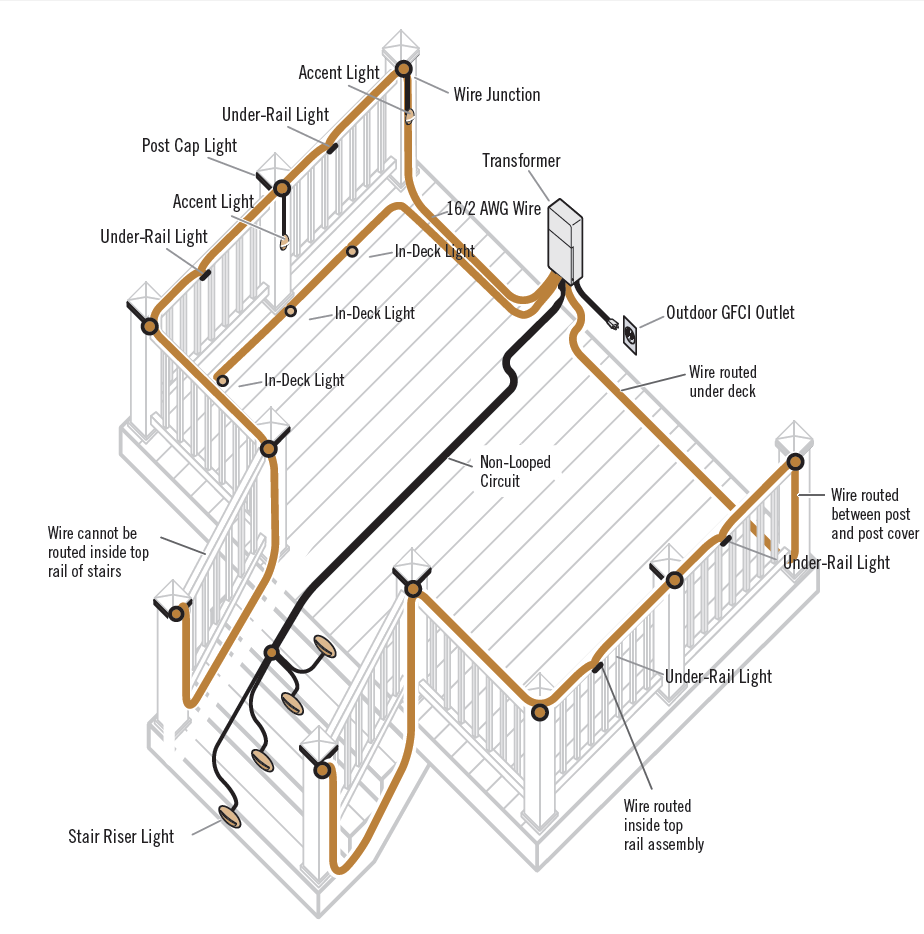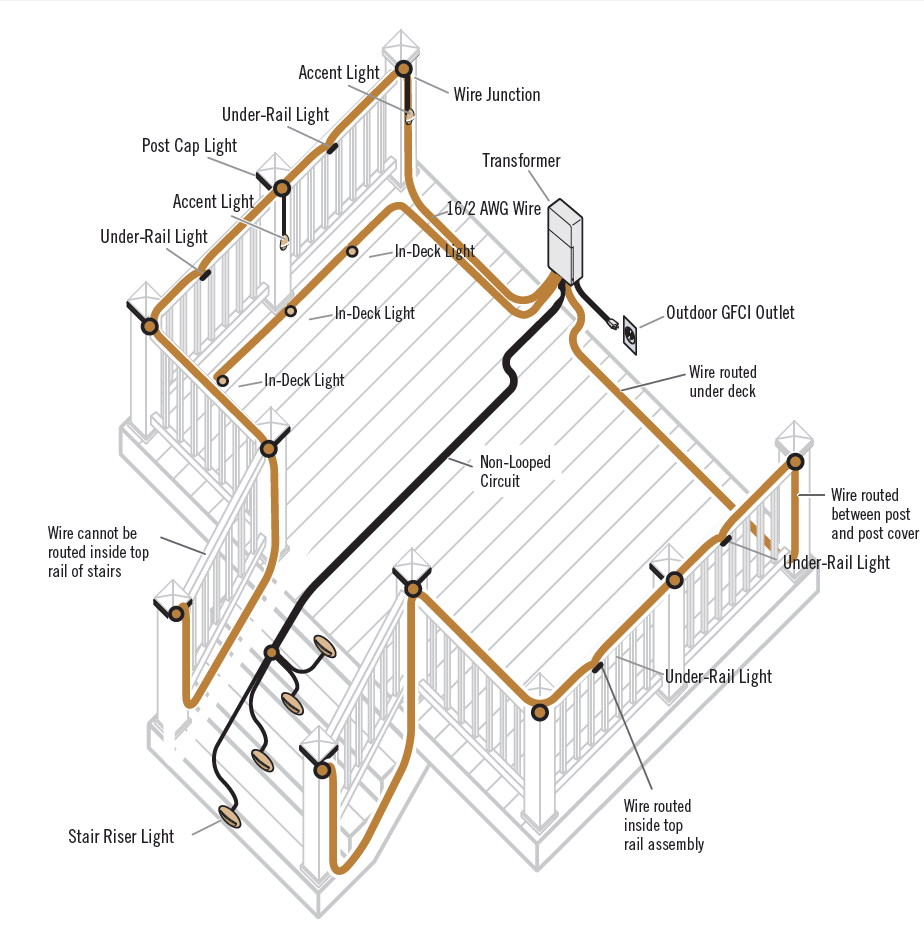 Azek offers six lighting … Read the rest