A Deck for Every Backyard
Everyone wants a beautiful backyard deck to enjoy those hot summer days on, but many think their backyard just isn't big enough. Well the good news is that there's no such thing as "the perfect sized yard" for a deck. Each backyard is unique, and requires its own unique deck design. Regardless of your backyard's size, both comfort and utility can be achieved with a great deck design.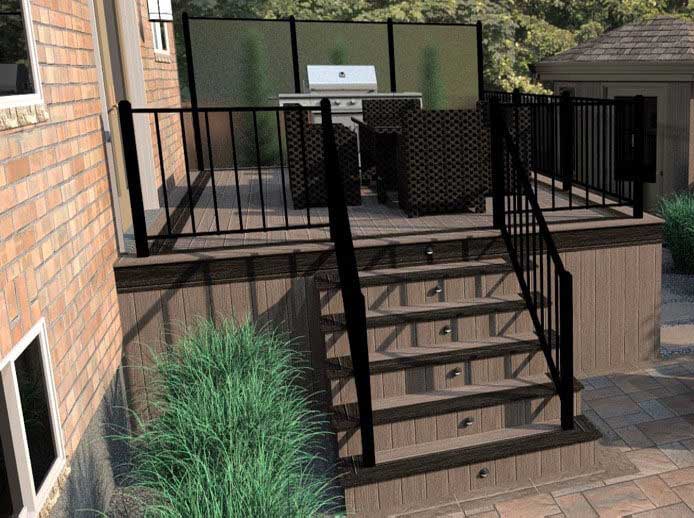 Small But Perfect
A small backyard doesn't have to mean you miss out on the joys of having a beautiful outdoor living space. Of course, with a smaller amount of space there is a bit more creative thinking and planning that has to go into the deck design. If you're very limited on space and budget, a ground level backyard deck may be a good choice. It will still provide the same comfort and utility, without the need for railings or posts. Although it may be a small deck, it doesn't have to feel small. By adding furniture such as floating benches, you can keep the space feeling open and appear larger than it is. A great idea is to also incorporate the natural elements of your backyard into the deck design. If you already have flowers growing, or plan to plant some, your composite deck can be designed around it.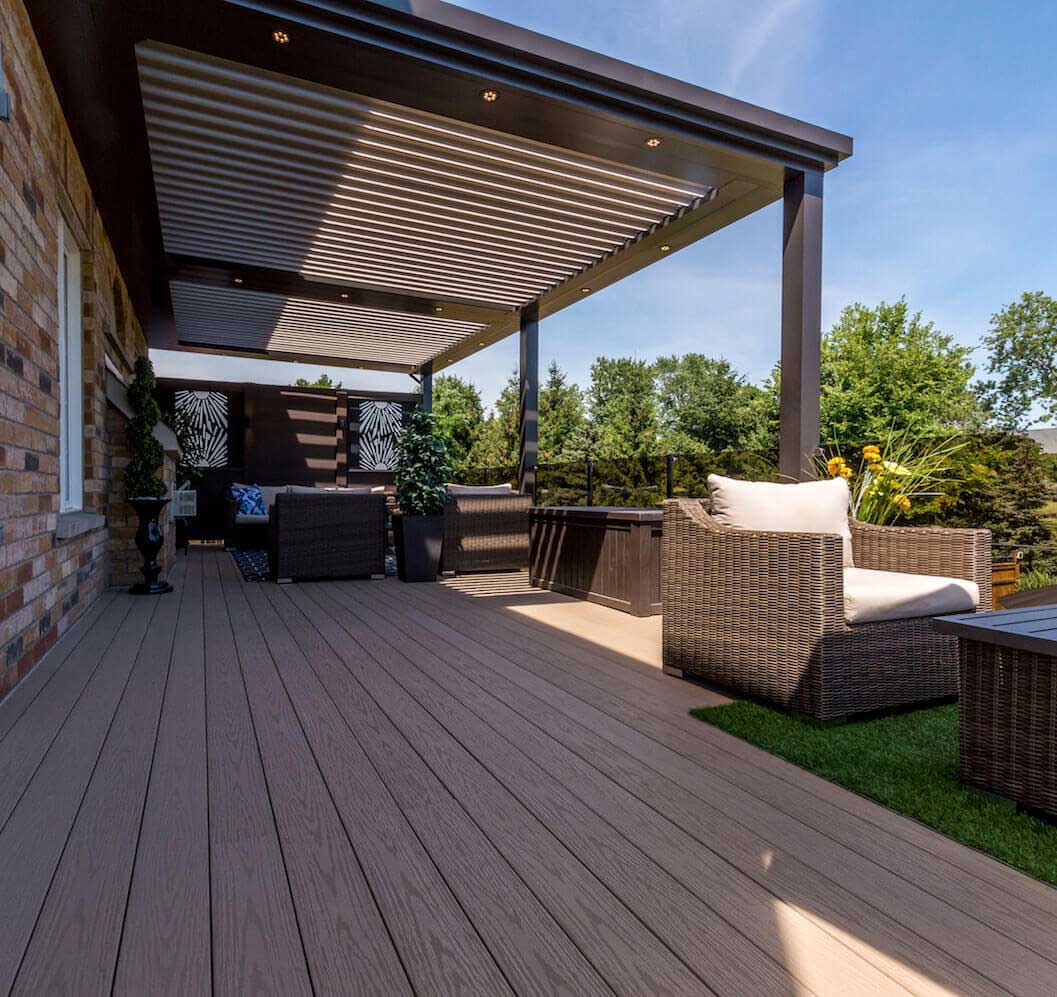 Not Too Big & Not Too Small
A mid sized backyard has a bit more room to play around with the deck design. There can be both a lounge and dining area, and maybe even an outdoor kitchen. A firepit can also be added for those colder nights and an additional bit of ambiance. If you want even more space, a 2-story composite deck may be the right fit. The top level can be used for entertaining and cooking, while the bottom is used for relaxing and lounging.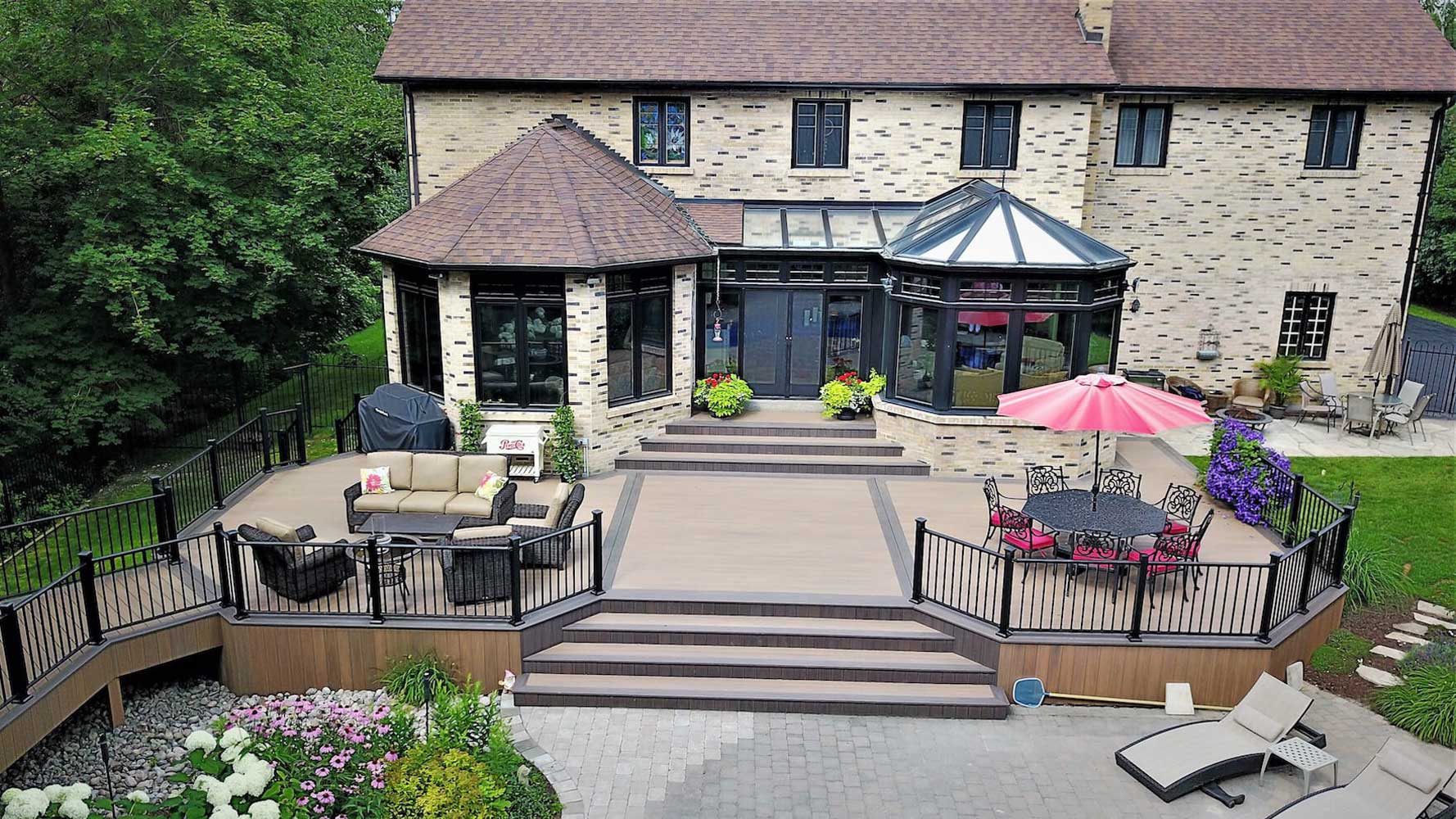 Let Your Imagination Run Wild
A large backyard is the perfect place to let your deck design dreams run wild. From outdoor kitchens to hot tubs to outdoor bars, anything is possible. From a ground level deck to 2-story deck, the possibilities are endless. A large deck is also perfect if you love entertaining. There can be plenty of space for guests to walk around, lounge, and dine. And of course compliment your beautiful deck. But just like with any other sized deck, it's important to incorporate your backyard's natural elements. Maybe there's a beautiful large tree that provides just the right amount of shade? Your composite deck can be designed to take full advantage of that shade by having the lounge area right in that sweet spot.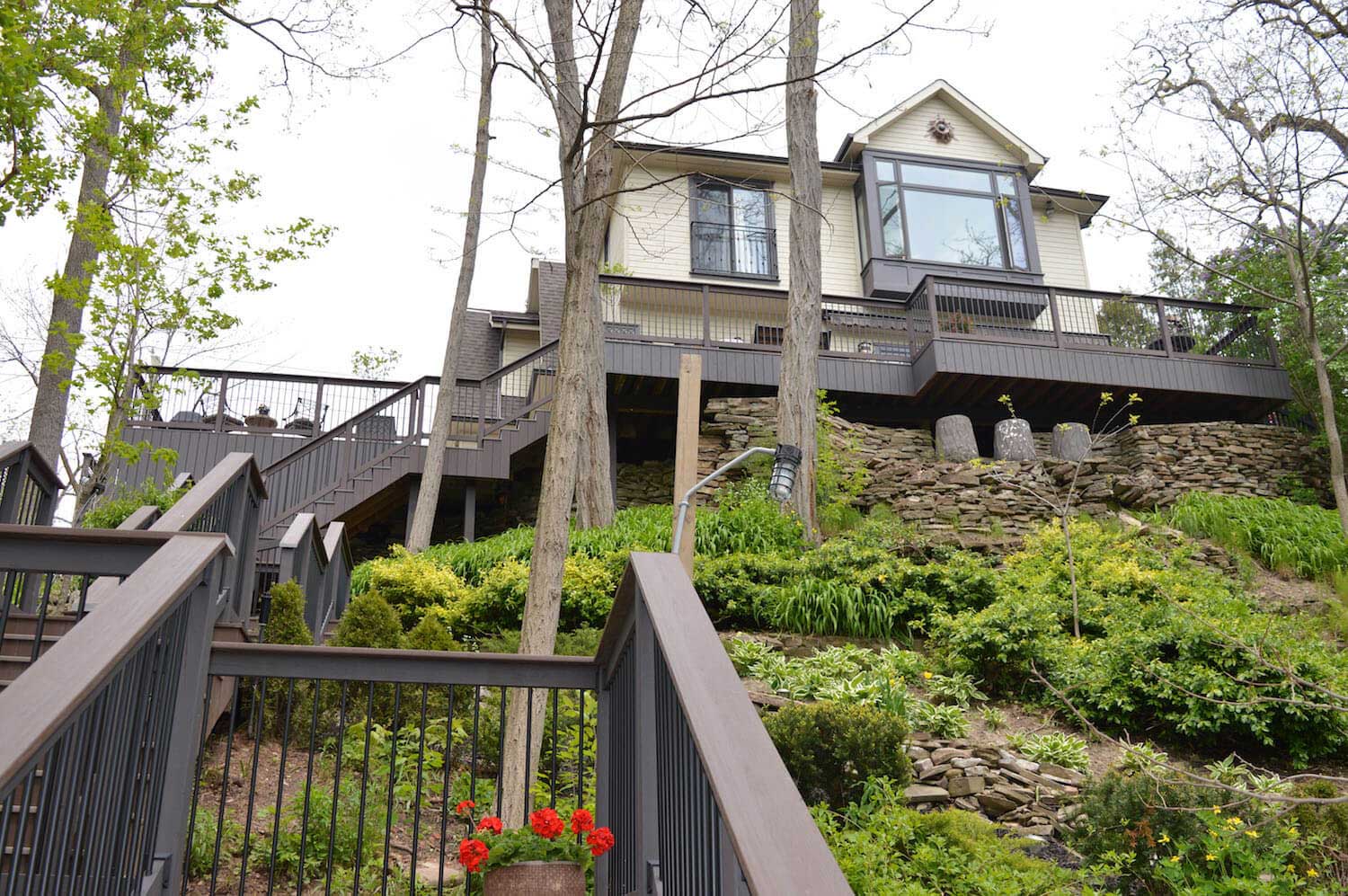 A Deck That Fits Any Shape
If you're worried that your deck dreams are crushed because your backyard has an irregular shape or your home borders on a slope, think again. Your composite deck can be designed to fit any shape of yard. There's all kinds of deck designs out there, from wave decks to triangle decks. Your deck dreams are not out of reach! You can even add a few fun designs like an octagon platform to add some additional dimension.
Contact Us to Bring Your Vision to Life
No matter the size of your backyard, we can help turn your deck and outdoor space dreams into reality. Whether you're just starting out or already have a design idea in mind, we're here to help with quality products and composite decking ideas! If you need some inspiration, you can always stop by one of our showrooms across the Greater Toronto Area.
Visit our website to find a location closest to you, or to contact a deck designer today!
Follow us on Facebook and Instagram for more deck design ideas.