The Deck Store Mississauga offers design to completion for your custom backyard solution
The Deck Store at 5200 Dixie Rd, Mississauga will help you build your unique custom backyard solution.  Whether you have grand designs in mind for a new deck, plan to refurbish an existing deck, or simply looking to add depth to your outdoor living space, our team will provide you with sound, expert advice, and innovative design ideas.
When it comes to your decking surface of choice, we specialize and prefer to install low-maintenance PVC decking. Having a new deck is great, but what really turns your backyard space from renovation to staycation are the character pieces and accents that you choose.  For things such as custom pergolas, deck lighting, shading options, or even something as simple as landscape, we provide expert advice to make your decisions easier.
Visit our showroom at 5200 Dixie Rd, Mississauga or call us at 905-629-8082, and our expert designers will work with you to bring your custom backyard solution to life.
Everyone loves FREE gifts, take advantage of our special offers.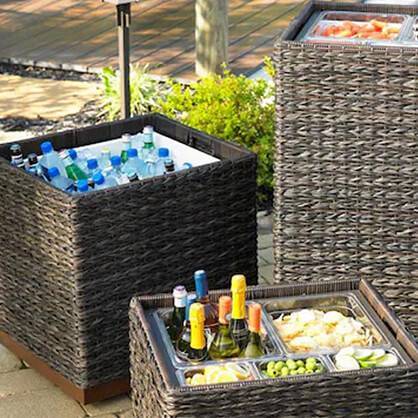 Everyone loves
Chips and Dip!
Spend $25,000 or more and receive a Mauii tray with any Deck Store Installation/ Build.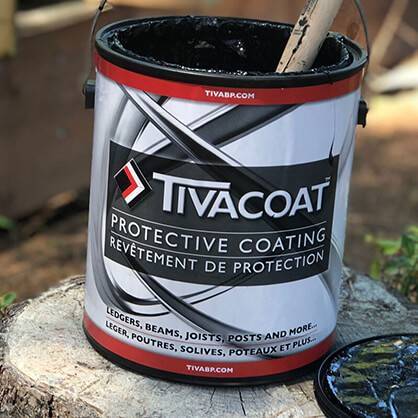 Building your
outdoor oasis?
We are offering 1 FREE gallon of TIVACoat protective coating with every purchase of 500 sq ft or more of decking material.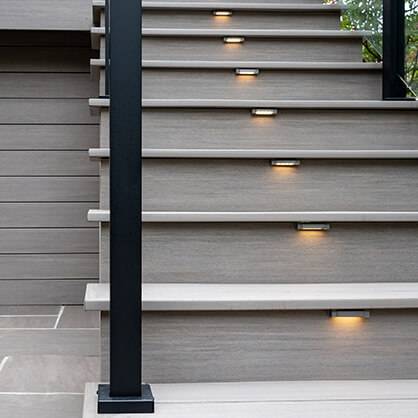 50% off Euro Deck Lighting when you purchase 300 sq ft or more of decking materials or supplies.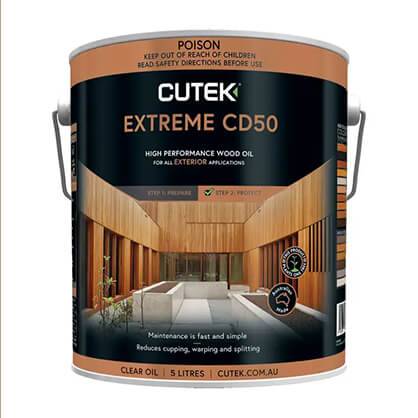 Enhance the natural beauty of your deck
When you buy 4 gallons of Cutek you will receive a FREE Color Tint wood stabilizer.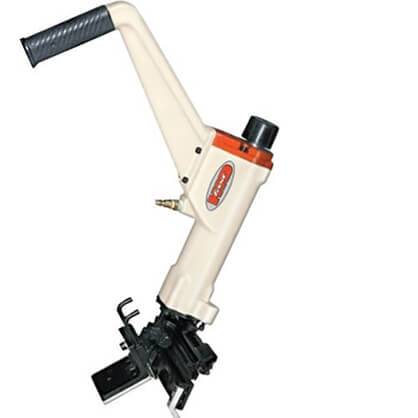 Are you a first time contractor?
The Deck Store is offering 50% OFF HidFast Gun with purchase over 500 sq ft of decking material or supplies.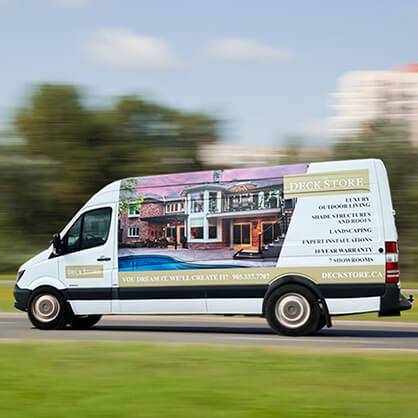 Spend $15,000 or more and we will bring your material to you.
(Valid only within 1 hour drive of store location)
*Only while supplies last
Mississauga
5200 Dixie Rd,
Mississauga, ON L4W 1E4
Hours
Monday:
9:30 am - 6:00 pm
Tuesday:
9:30 am - 6:00 pm
Wednesday:
9:30 am - 6:00 pm
Thursday:
9:30 am - 7:00 pm
Friday:
9:30 am - 6:00 pm
Saturday:
9:30 am - 5:00 pm
Sunday:
11:00 am - 5:00 pm