Redesign Your Caledon Outdoor Oasis
Elevate your backyard in Caledon with The Deck Store in Mississauga. Located at 5200 Dixie Rd, our team provides expert advice, innovative design ideas, and professional deck building services. With our extensive range of services and top-quality products, as a Caledon deck contractor, we are committed to providing you with an exceptional deck-building experience.
Choose from a variety of decking materials available at our store and online at Deck Outlet, with delivery options available throughout the GTA. Contact us at 905-629-8082 to start your project.
Decking Material Sales in Caledon
Located in Caledon, The Deck Store in Mississauga is your closest point for all things decking. Also, our showroom is filled with an array of products for all your decking projects. Moreover, our interactive environment lets you see and touch materials, explore different color options, and feel varying surface textures.
And we offer many low-maintenance decking brands such as TIVA, Wolf, Zuri, Clubhouse, TimberTech, Azek, Trex, Fiberon, Endeck, and more. Also, we have an assortment of wood materials like Micro Pro Sienna Brown Treated, knotty and clear cedar, Ipe, Garapa, and more. In addition, our selection of railings includes aluminum, composite, and vinyl railings, as well as glass, laser-cut metal, and fabric screens. As a Caledon deck contractor, we invite you to visit our Mississauga store to explore our comprehensive decking offerings.
Unsurpassed Deck Services in Caledon
For those in Caledon seeking quality deck services, The Deck Store stands out with its dedication to expert installation and rigorous project supervision. Also, we believe that a deck's durability and aesthetics lie in the details, and we make it our mission to ensure these are never overlooked.
And from the initial consultation, where we listen to your vision for your outdoor space, to the final touches on your completed project, our team works tirelessly to exceed your expectations. In addition, our experienced builders and craftsmen bring the design to life, while our supervisors ensure that every detail aligns with the design and quality standards. In conclusion, experience the exceptional deck services of The Deck Store in Caledon.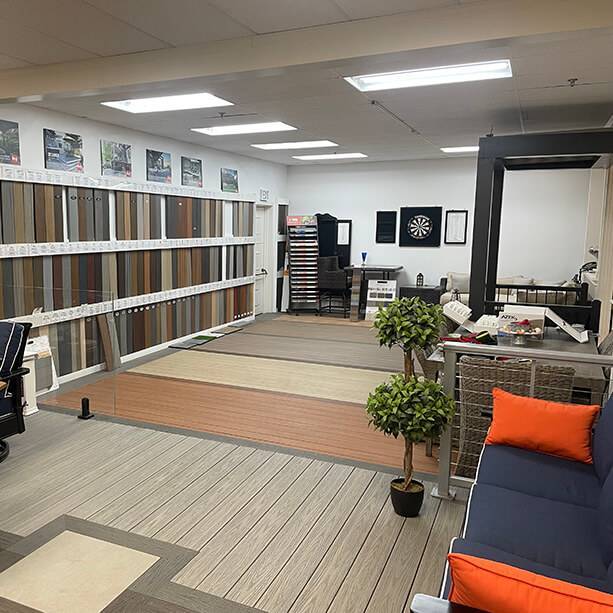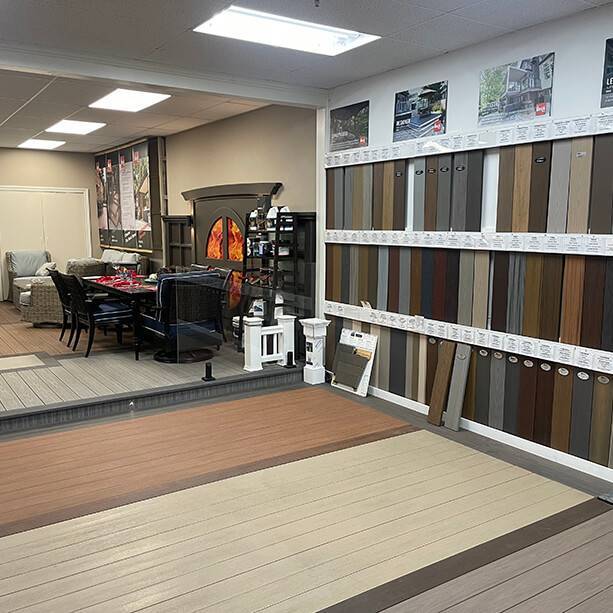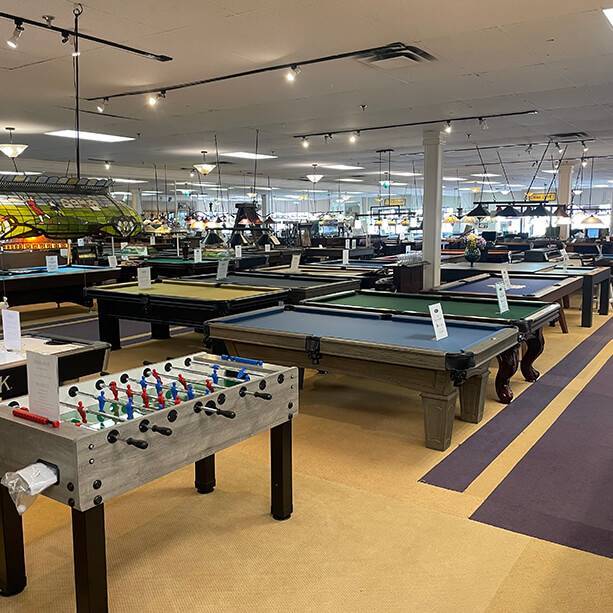 Summer Time Promotions - Irresistible Offers Await You
We believe in making your deck-building experience even more rewarding. That's why we have exclusive summer promotions tailored to meet your needs and add extra value to your purchase. Take advantage of our limited-time offers and elevate your outdoor oasis with these incredible deals: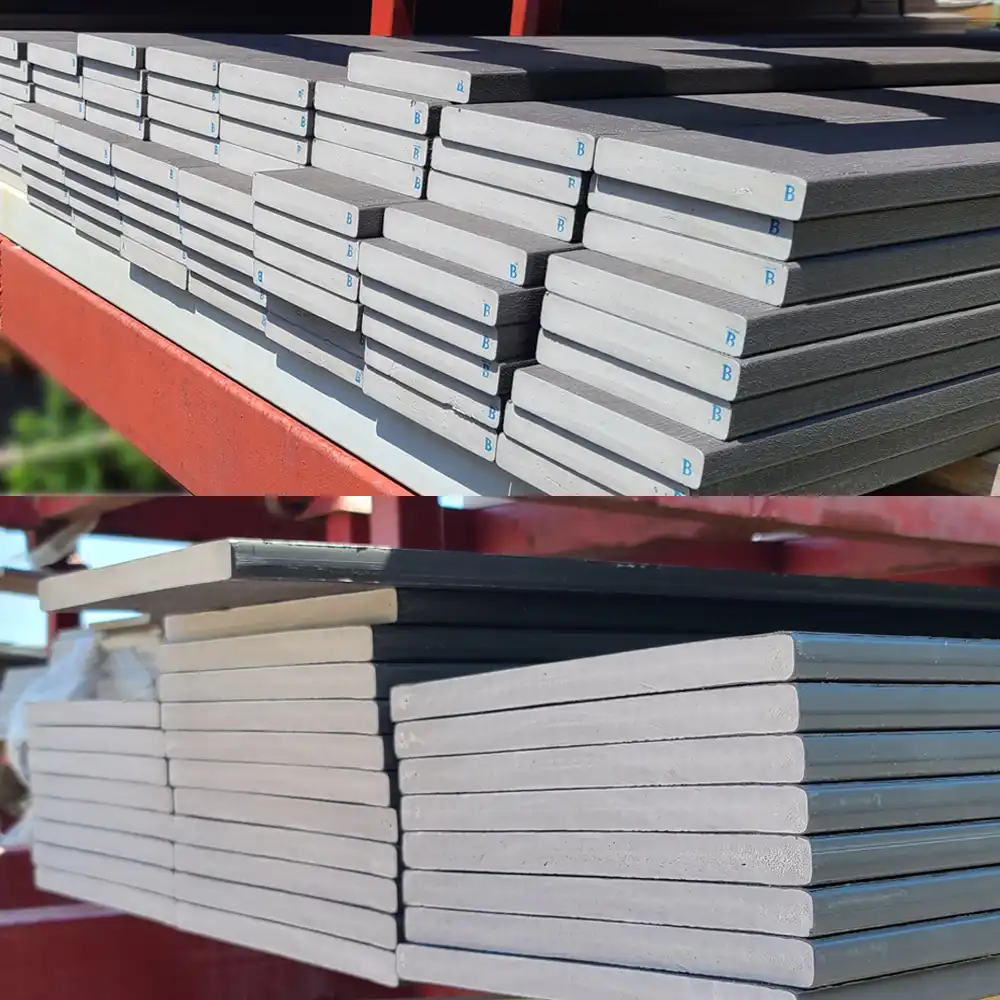 Huge Selection of PVC & Composite deck boards in stock
Priced To Clear! Assorted lengths and colours available. From 5% – 75% OFF.
Only While Quantities Last.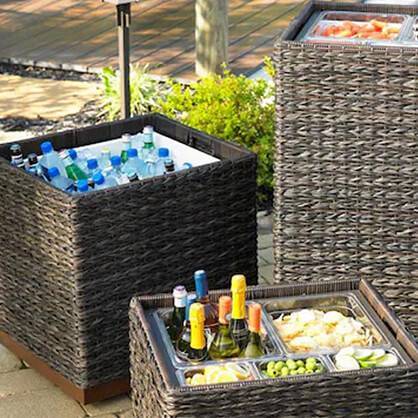 Everyone loves FREE gifts!
Enjoy our special offer
Spend $25,000 or more on any Deck Store Installation/Build and receive a complimentary Mauii tray, perfect for entertaining guests and adding a touch of luxury to your outdoor space.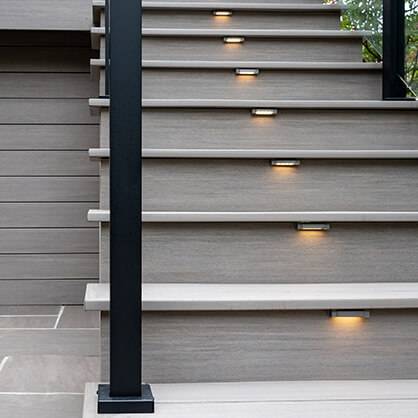 50% off Euro Deck Lighting when you purchase 300 sq ft or more of decking materials or supplies.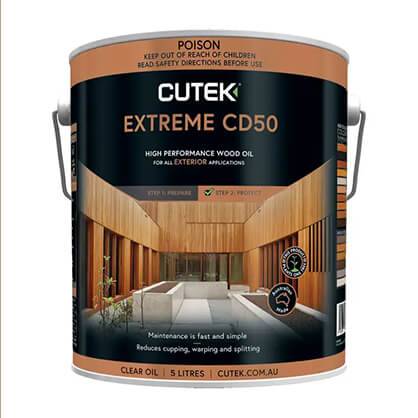 Enhance the natural beauty of your deck
When you buy 4 gallons of Cutek you will receive a FREE Color Tint wood stabilizer.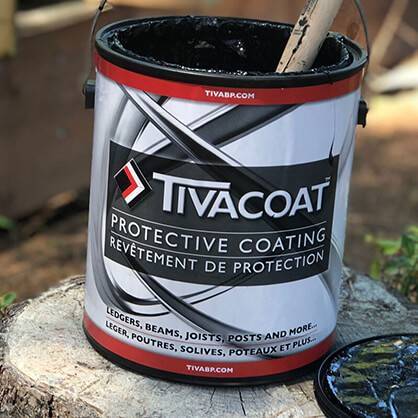 Everyone loves FREE gifts!
Enjoy our special offer
We are offering 1 FREE gallon of TIVACoat protective coating with every purchase of 500 sq ft or more of TIVA decking material.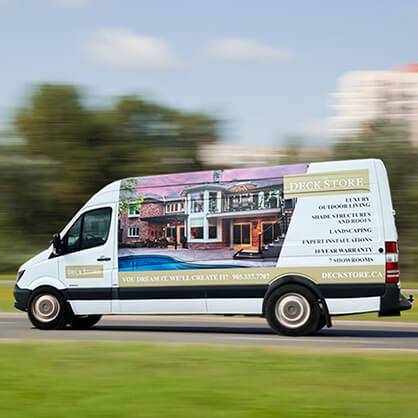 Spend $15,000 or more and we will bring your material to you.
(Valid only within 1 hour drive of store location)
*Only while supplies last
Driving Directions From Caledon, Ontario to 5200 Dixie Rd, Mississauga:
Start from Caledon and head south on Airport Rd/Peel Regional Rd 7.
Merge with ON-410 S via the ramp to Brampton.
Take the exit for ON-401 W.
Merge with ON-401 W.
Take the exit for Dixie Rd.
Turn right onto Dixie Rd (signs for Dixie Road S).
Continue straight on Dixie Rd.
5200 Dixie Rd will be on your right.
Tuesday
9:30 am - 6:00 pm
Wednesday
9:30 am - 6:00 pm
Thursday
9:30 am - 6:00 pm
Sunday
11:00 am - 5:00 pm