Take a tour through our retail experience
Visit one of our retail showrooms to get inspired to create your very own one-of-a-kind outdoor oasis. The Deck Store has 7 retail locations throughout Ontario, with its head office in Oakville.
Our team of experts from design to build and installation specialize in deck building and deck installation. The Deck Store offers many products and supplies to builders, contractors, landscapers, and even homeowners. We are the most professional source for custom-designed and expertly installed outdoor living projects. We are the largest deck supply company in Canada offering composite decks, PVC decks, cabanas, pergolas, screened rooms, and much more. Plus, we offer a 10-year workmanship warranty.
Visit one of our showrooms today and let's build something special together!
Tuesday
8:00 AM - 4:00 PM
Wednesday
8:00 AM - 6:00 PM
Thursday
8:00 AM - 6:00 PM
Saturday
10 a.m. – 3 p.m.
Tuesday
8:00 AM - 4:00 PM
Wednesday
8:00 AM - 4:30 PM
Thursday
8:00 AM - 4:30 PM
Tuesday
9:30 am - 4:00 pm
Wednesday
9:30 am - 6:00 pm
Thursday
9:30 am - 6:00 pm
Sunday
11:00 am - 5:00 pm
Tuesday
9:00 am - 4:30 pm
Wednesday
9:00 am - 4:30 pm
Thursday
9:00 am - 4:30 pm
Tuesday
9:30 am - 5:00 pm
Wednesday
9:30 am - 5:00 pm
Thursday
9:30 am - 5:00 pm
Attention, Customers,
We regret to inform you that The Deck Store location in Markham is closed as of June 17th, 2023 and we are relocation to 133 Taunton Rd West in Oshawa.
You can still reach out to us:
Find everything you need at a Deck Store near you
Back Yard Transformation
Backyard Renovation
Composite Deck Boards
Composite Decking Materials
Composite Decks
Composite Wood Decking
Custom Deck Builder
Custom Deck Design
Custom Decks
Custom Decks Building
Custom Designs
Deck Builder Residential
Deck Construction
Deck Design
Deck Installations
Deck Lighting
Deck Railings
Deck Remodeling
Deck Stairs
Deck Supply
Decking Contractors
Fire Features
Fire Pits
Fire Tables
Garden Lights
Glass Railing
Landscape Lighting
Louvered Pergolas
Low Maintenance Decking
Outdoor Deck
Outdoor Fire Pits
Outdoor Fireplaces
Outdoor Living Spaces
Outdoor Renovation
Patio Decks
Patio Enclosure Construction
Patio Furniture
Pergola construction
Privacy Screens
PVC Deck Boards
Shade Structures
Vinyl Railings
Water Features
Wooden Decking
Our 7 Ontario locations house hundreds of products in a fully interactive environment, allowing you to not only see what your material choices may be, but also providing you the opportunity to stimulate your senses with them as well.
Our unique process provides you with the ability to walk on or handle your decking material, physically see color options, feel surface textures and experience comfort. You can witness the simulated ambiance of landscape lighting firsthand, immerse yourself in the relaxing tones of water features and be amazed by the ease and simplicity of louvered roofs and outdoor awnings.
Low maintenance decking brands that we offer include TIVA, Wolf, Zuri, Clubhouse, TimberTech, Azek, Trex, Fiberon, Endeck and more.
In wood, we offer Micro Pro Sienna Brown Treated, knotty and clear cedar, Ipe, Garapa and more.
Our stone deck selections include Mbrico and StoneDeck. We also have a large selection of railings including aluminum, composite and vinyl railings as well as glass, laser cut metal and fabric screens.
Summer Time Promotions - Irresistible Offers Await You
We believe in making your deck-building experience even more rewarding. That's why we have exclusive summer promotions tailored to meet your needs and add extra value to your purchase. Take advantage of our limited-time offers and elevate your outdoor oasis with these incredible deals: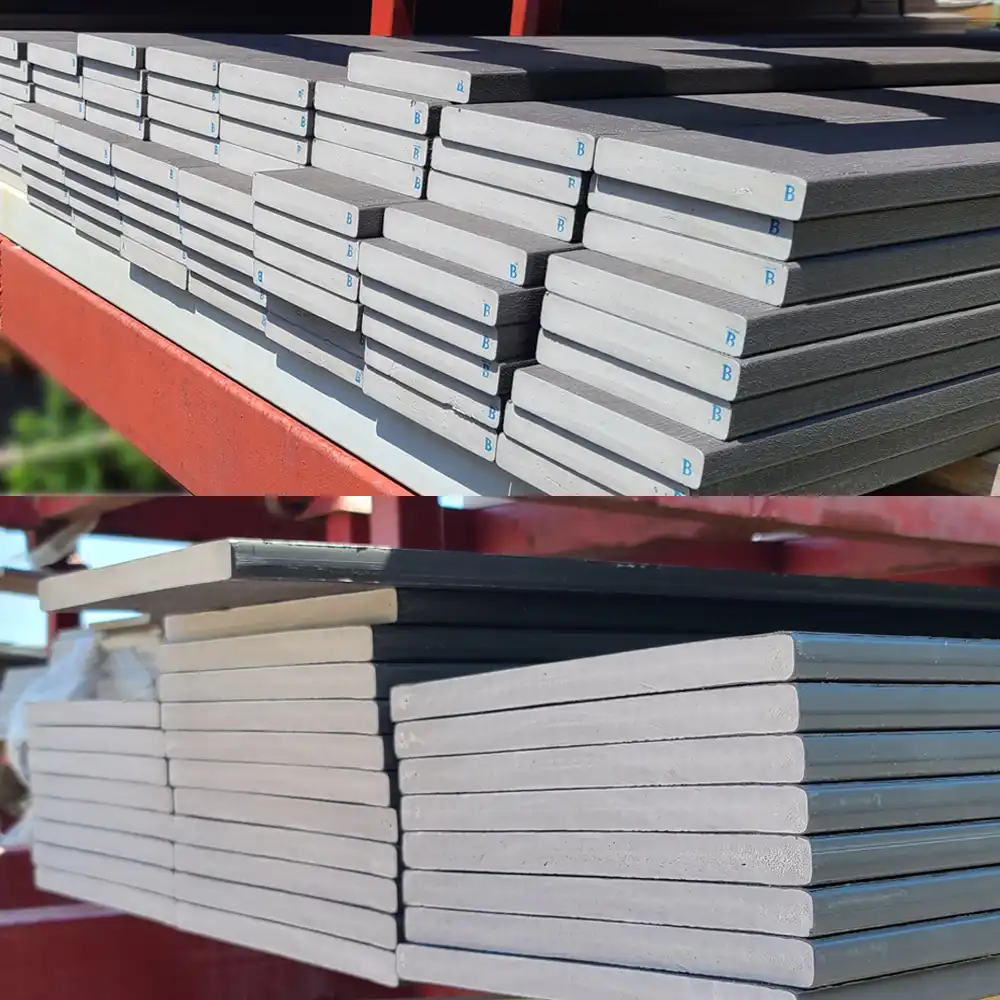 Huge Selection of PVC & Composite deck boards in stock
Priced To Clear! Assorted lengths and colours available. From 5% – 75% OFF.
Only While Quantities Last.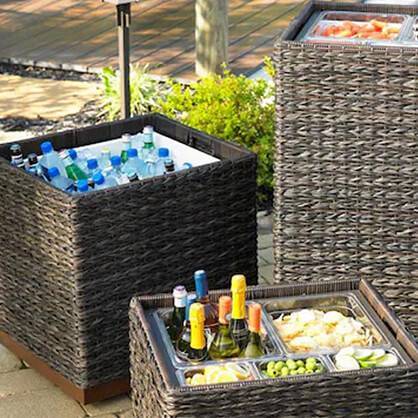 Everyone loves FREE gifts!
Enjoy our special offer
Spend $25,000 or more on any Deck Store Installation/Build and receive a complimentary Mauii tray, perfect for entertaining guests and adding a touch of luxury to your outdoor space.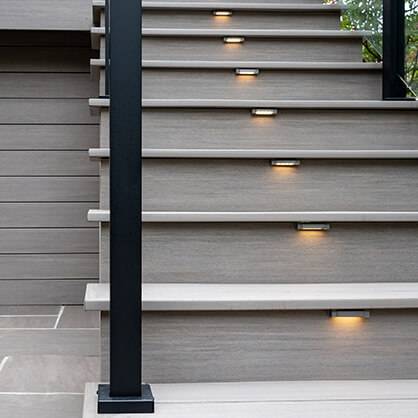 50% off Euro Deck Lighting when you purchase 300 sq ft or more of decking materials or supplies.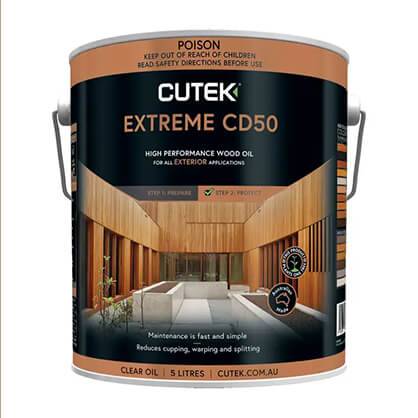 Enhance the natural beauty of your deck
When you buy 4 gallons of Cutek you will receive a FREE Color Tint wood stabilizer.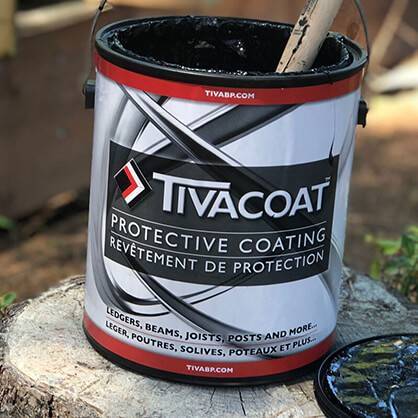 Everyone loves FREE gifts!
Enjoy our special offer
We are offering 1 FREE gallon of TIVACoat protective coating with every purchase of 500 sq ft or more of TIVA decking material.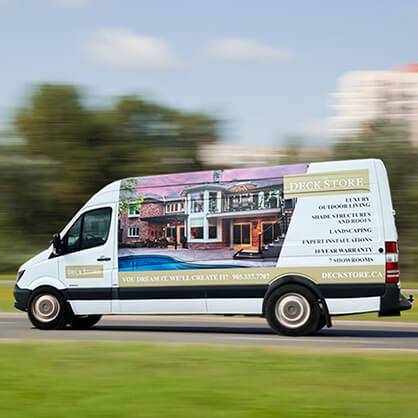 Spend $15,000 or more and we will bring your material to you.
(Valid only within 1 hour drive of store location)
*Only while supplies last
Looking to get started, but not sure where to begin? Contact us.