The Deck Store Oakville is Canada's largest decking design, build and supply company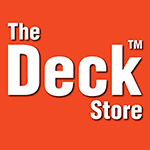 The Deck Store at 454 South Service Rd W, in Oakville is Canada's largest decking design, build and supply company.  Since 1980, the founder began installing quality custom decks in and around the GTA. In 2008, the founder opened The Deck Store's first showroom in Mississauga.  In the fall of 2010, new-made our permanent home in Oakville.
At The Deck Store Oakville, our deck design team and building experts specialize in deck building, and deck installation, and offer retail outlets to our builders, contractors, landscapers, and even homeowners.  We are the most professional source for custom-designed and expertly installed outdoor living projects including composite decks, PVC decks, cabanas, pergolas, screened rooms, and much more. Plus, we offer a 10-year workmanship warranty.
Visit our showroom at 454 South Service Road, West, Oakville, and our expert designers will work with you to bring your backyard dreams a reality.
Everyone loves FREE gifts, take advantage of our special offers.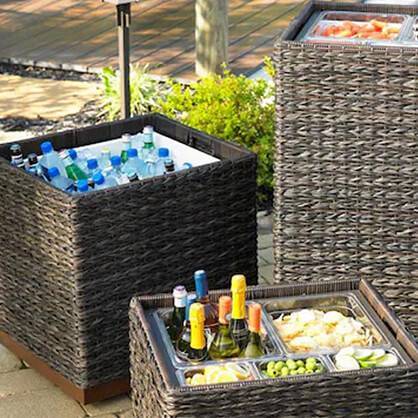 Everyone loves
Chips and Dip!
Spend $25,000 or more and receive a Mauii tray with any Deck Store Installation/ Build.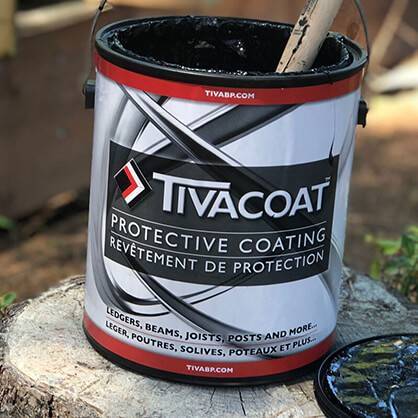 Building your
outdoor oasis?
We are offering 1 FREE gallon of TIVACoat protective coating with every purchase of 500 sq ft or more of decking material.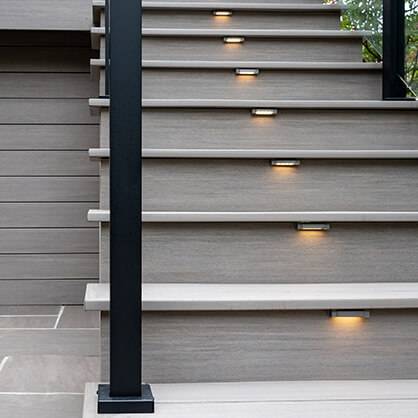 50% off Euro Deck Lighting when you purchase 300 sq ft or more of decking materials or supplies.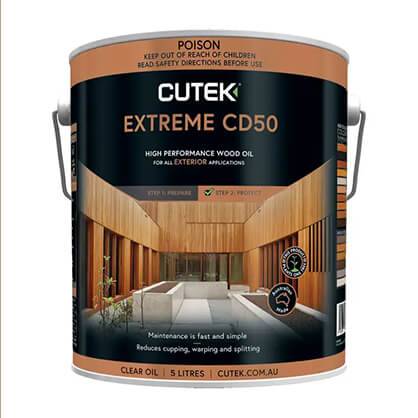 Enhance the natural beauty of your deck
When you buy 4 gallons of Cutek you will receive a FREE Color Tint wood stabilizer.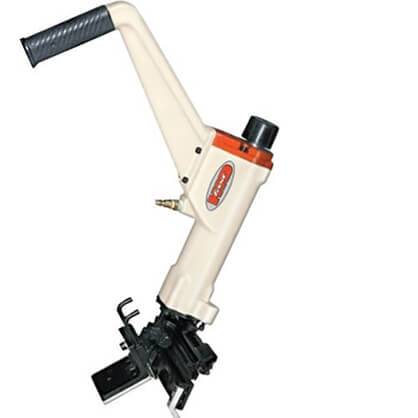 Are you a first time contractor?
The Deck Store is offering 50% OFF HidFast Gun with purchase over 500 sq ft of decking material or supplies.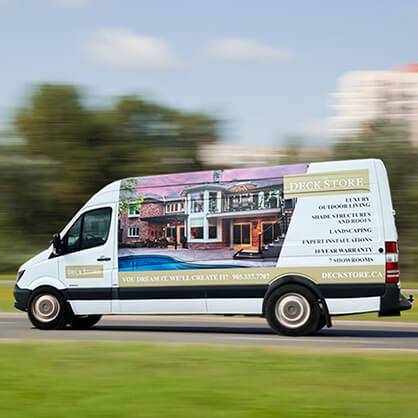 Spend $15,000 or more and we will bring your material to you.
(Valid only within 1 hour drive of store location)
*Only while supplies last
Head Office: Oakville
454 South Service Rd. West,
Oakville, ON, L6K 2H4
Hours
Monday:
8:00 am - 6:00 pm
Tuesday:
8:00 am - 6:00 pm
Wednesday:
8:00 am - 6:00 pm
Thursday:
8:00 am - 7:00 pm
Friday:
8:00 am - 5:00 pm
Saturday:
9:00 am - 5:00 pm
Sunday:
10:00 am - 4:00 pm