Backyard Deck Design Ideas to Make Your Deck a Destination
Searching for outdoor deck design ideas to transform your backyard into a dream destination? Follow these ideas to take a vacation in your backyard deck this Spring!

Add More Greenery
The outdoor living season is right around the corner. If you're searching for a spring makeover, consider adding more greenery to your space.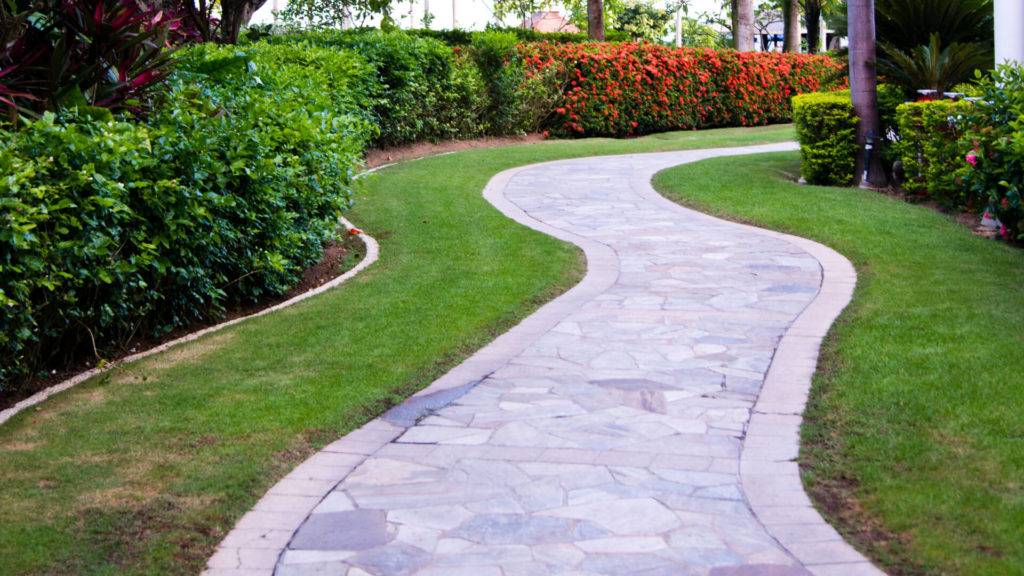 No matter how big or small your property is, you can always find a way to add more greenery. Have you ever thought about putting up plants on your privacy wall? If you have a wall/divider on your porch, consider adding decorative wall hanging pots for a more green look.
Creating a living wall can truly transform your backyard deck into a spring haven! You can also plant herbs for a more functional garden – so that you don't have to worry about visiting the grocery store so often!
Another way to incorporate more greenery into your outdoor deck design is by leaving more space for your grass. Consider adding a stone walkway to your pool or living area to achieve the perfect natural look. Luxury meets nature!
Plants can lift your mood up, too!
Build a Bar In Your Patio
Imagine walking into a backyard space and seeing lots of green with a nice pool and a bar, does that sound like a vacation to you?
Your backyard should be fun and welcoming – and a bar is a perfect place to entertain friends and family. It can make your backyard deck look like a resort. Serve your tropical drinks and ice teas in the comfort of your own home!
Spring weather may be unpredictable, so choose a countertop that's durable for rain and sun. If you want to let the party continue in the rain, consider adding a cover to your outdoor bar.
One of the biggest benefits of adding a bar is that it expands your living space. This can increase the value of your house, and maximize your enjoyment!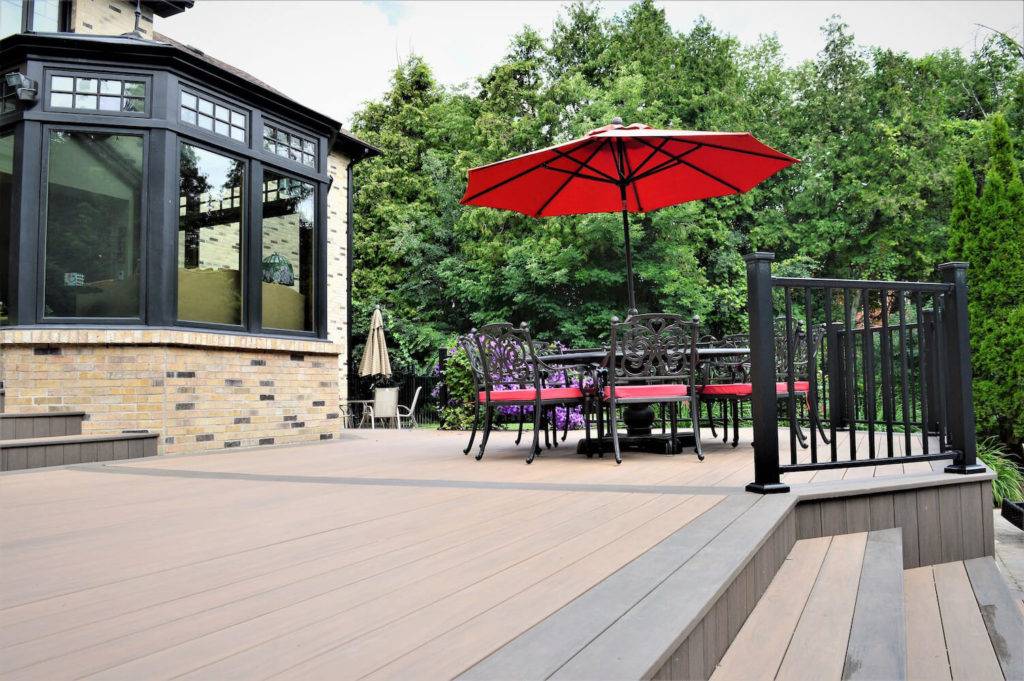 Put Up a Heavenly Outdoor Hammock
There is no better way to spend a warm spring/summer day laying on a hammock. If you have a big tree that's stable enough to hold up a hammock, consider using it! You can also add dim lighting on your tree to be able to use the space at night time, too. Hammocks are budget-friendly decorations that can set up the mood for the upcoming warmer months.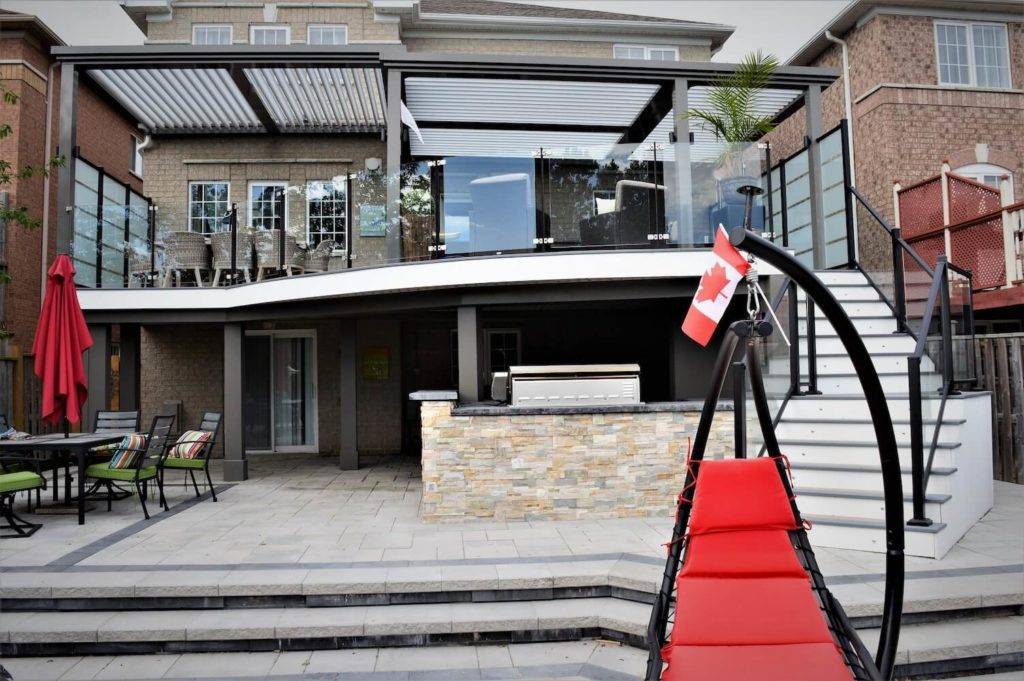 A well-designed outdoor deck can change the functionality and the flow of your backyard! You can build a nice walkway from your patio to your hammock and your bar. Vacation resorts often have similar landscaping. You can definitely bring the vacation to your home!
This is also a reason why working with custom deck builders is important. A custom deck builder can lay out the plan of your property, design your dream deck, and help you to assess your needs and wants. If you'd like to get an idea of what goes into constructing your patio, you can arrange a low-cost visit on our website and consult our team.
Install a Pergola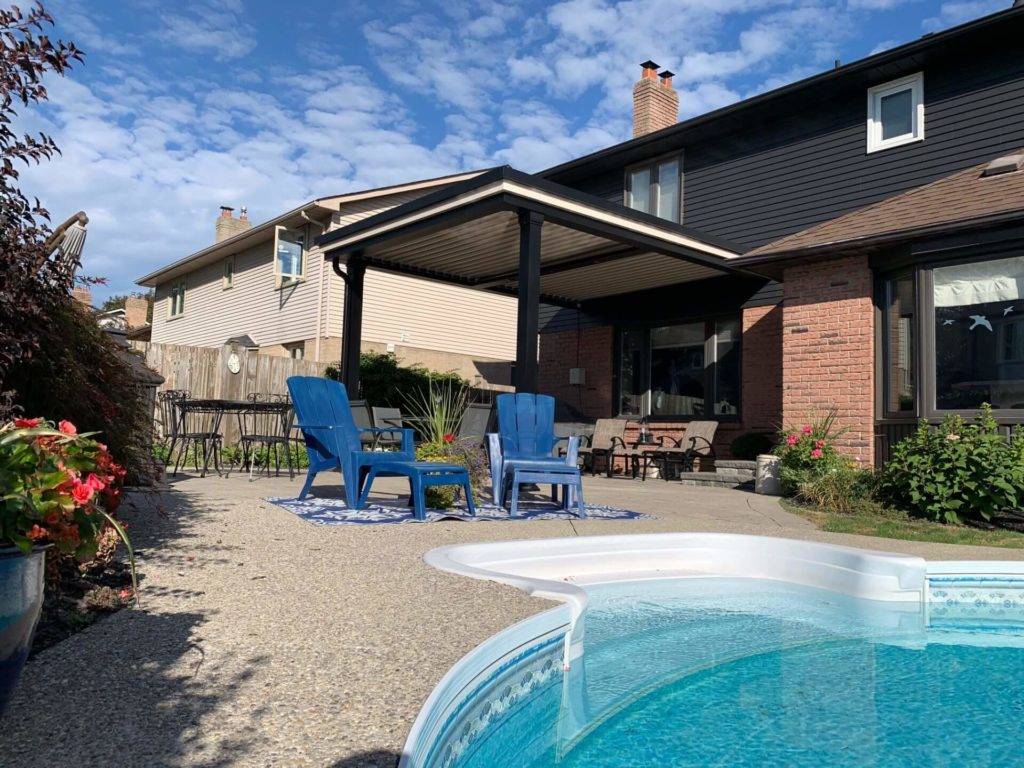 How can you have shelter from the heat while enjoying the sun? Install a pergola!
Pergolas provide plenty of shade during the warmer months, while also letting you enjoy the sun. If you don't have a lot of trees in your backyard to shelter you, consider installing a pergola. You can also add a set of curtains to your pergola if you need more protection in the summer. 
Pergolas can also be used as an entrance to your outdoor living space. You can place it right outside the steps to your deck, and decorate it with plants to make it feel like an entrance that leads you to a resort. 
If you want to create a separate space for lounging in the evenings, consider hanging creative lamps from your pergola. What's better than lounging in your backyard with a drink in your hand after a long day of swimming? 
If you're ready to get started on your project, and brainstorm some more ideas, consult a deck designer today!
Visit our website for more information about our services. You can also follow us on Facebook, and Instagram to stay connected! We make building a backyard deck easy!