Welcome to The Deck Store in Oshawa, Ontario's premier destination for all your deck building and supply needs. With our extensive range of services and top-quality products, as an Oshawa deck contractor, we are committed to providing you with an exceptional deck-building experience. Whether you're envisioning a cozy backyard retreat or a spacious outdoor entertainment area, our team of experts is here to turn your dreams into reality.
Unparalleled Deck Design and Installation Services
At The Deck Store, we take pride in our ability to handle any deck project, no matter the size or complexity. Our skilled professionals are equipped with the knowledge and expertise to deliver outstanding deck designs and installations that surpass your expectations. Most importantly, from the initial concept to the final touches, we are with you every step of the way, ensuring a seamless and enjoyable process.
Unmatched Customer Satisfaction and Warranty
When you choose The Deck Store, you gain access to a comprehensive range of decking products and solutions. Certainly, we understand that every outdoor living space is unique, which is why we offer a wide selection of high-quality materials, including premium hardwoods, low-maintenance composites, and durable vinyl options. Whatever your preferences and requirements may be, we have the perfect decking solution to suit your needs.
Experience Our Oshawa Deck Store Today
Conveniently located at 
133 Taunton Rd. West
in Oshawa, The Deck Store is your ultimate destination for all your deck and yard needs. As an Oshawa deck contractor, we invite you to visit our showroom and explore our extensive range of decking materials, custom additions, and innovative solutions. Our knowledgeable staff is always ready to assist you in finding the perfect products that match your style, preferences, and budget.
Decking Material Sales in Oshawa
Residents of Oshawa, your local Deck Store is here in your city! Our showroom is designed to inspire and is filled with a variety of decking materials that can help you create your ideal outdoor living space. In addition, the interactive environment allows you to not only see your material choices but to physically interact with them as well.
We carry low-maintenance decking brands like TIVA, Wolf, Zuri, Clubhouse, TimberTech, Azek, Trex, Fiberon, Endeck, and more. Moreover, we offer a variety of wood options like Micro Pro Sienna Brown Treated, knotty and clear cedar, Ipe, Garapa, and more. Also, we have a large selection of railings, including aluminum, composite, and vinyl railings, as well as glass, laser-cut metal, and fabric screens. Visit us in Oshawa for all your decking needs.
Superior Deck Construction in Oshawa
In Oshawa, as an Oshawa deck contractor, The Deck Store offers superior deck services. And with an emphasis on expert installation and rigorous project supervision, we guarantee that each deck we construct exudes quality craftsmanship and detailed precision.
Beginning with a comprehensive consultation, we work with you to capture your vision for your outdoor space. Then our team of skilled craftsmen transforms this vision into reality, with every stage of the build process supervised for adherence to the highest standards of quality. In conclusion, experience the superior deck construction services of The Deck Store in Oshawa.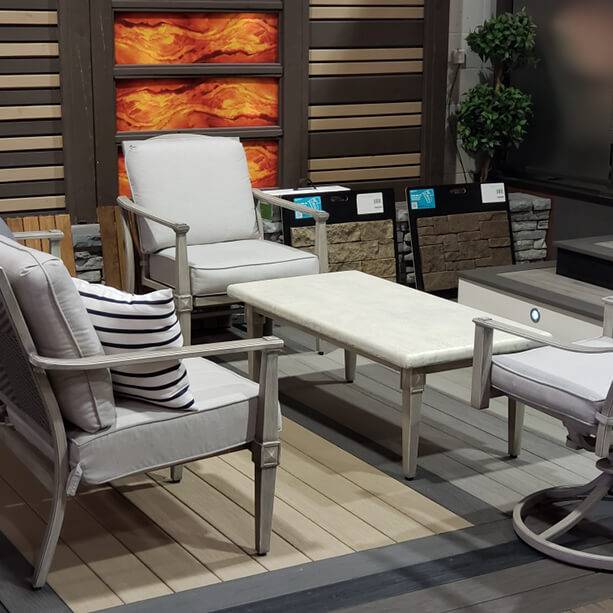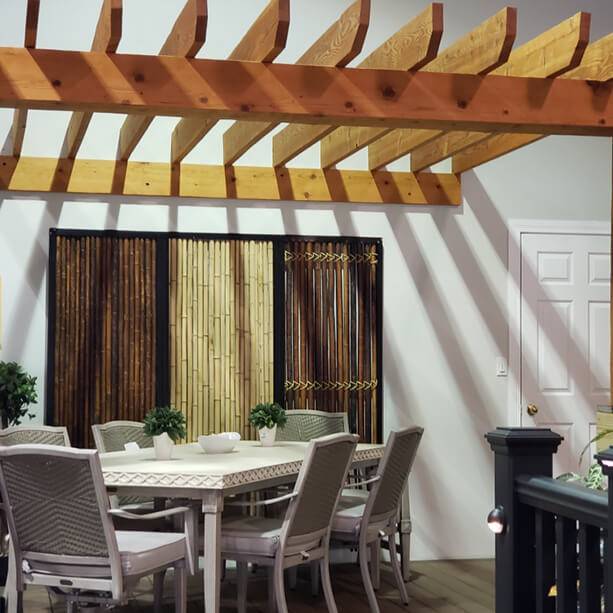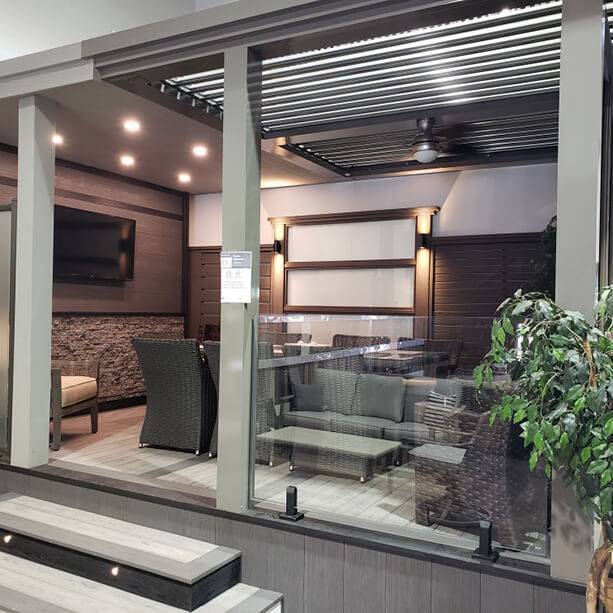 Summer Time Promotions - Irresistible Offers Await You
We believe in making your deck-building experience even more rewarding. That's why we have exclusive summer promotions tailored to meet your needs and add extra value to your purchase. Take advantage of our limited-time offers and elevate your outdoor oasis with these incredible deals: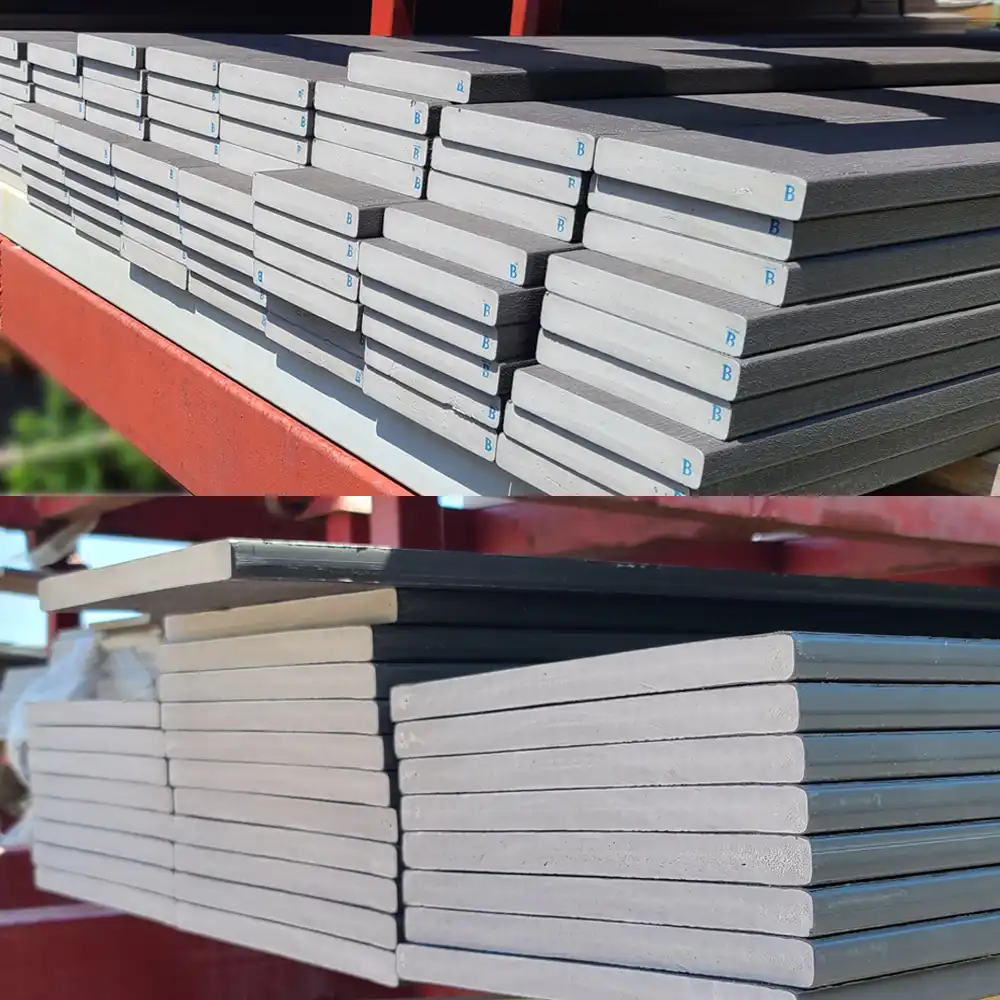 Huge Selection of PVC & Composite deck boards in stock
Priced To Clear! Assorted lengths and colours available. From 5% – 75% OFF.
Only While Quantities Last.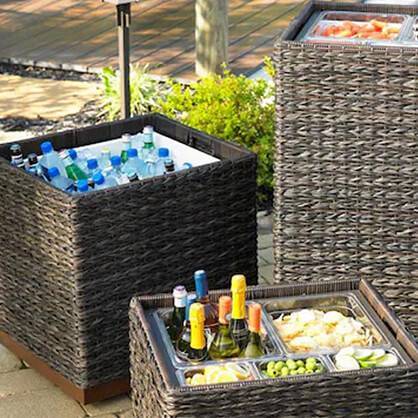 Everyone loves FREE gifts!
Enjoy our special offer
Spend $25,000 or more on any Deck Store Installation/Build and receive a complimentary Mauii tray, perfect for entertaining guests and adding a touch of luxury to your outdoor space.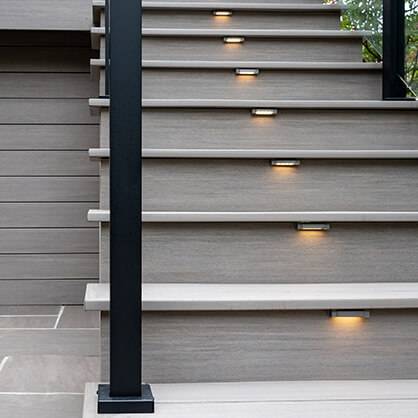 50% off Euro Deck Lighting when you purchase 300 sq ft or more of decking materials or supplies.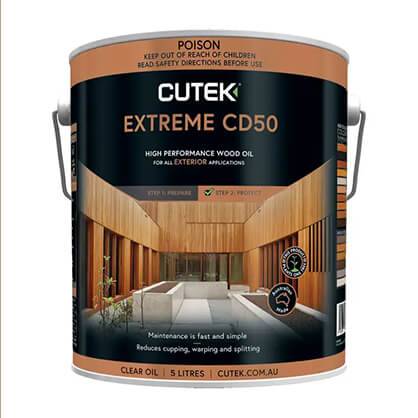 Enhance the natural beauty of your deck
When you buy 4 gallons of Cutek you will receive a FREE Color Tint wood stabilizer.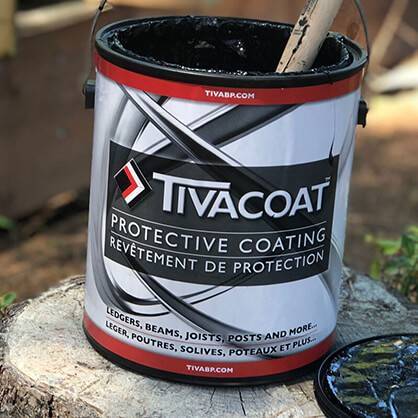 Everyone loves FREE gifts!
Enjoy our special offer
We are offering 1 FREE gallon of TIVACoat protective coating with every purchase of 500 sq ft or more of TIVA decking material.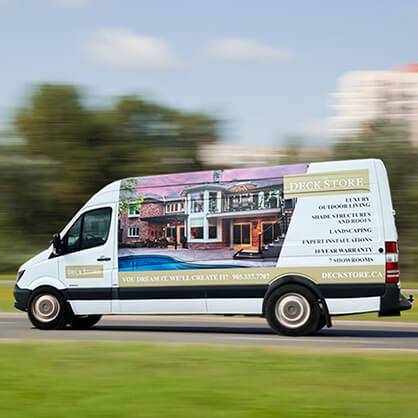 Spend $15,000 or more and we will bring your material to you.
(Valid only within 1 hour drive of store location)
*Only while supplies last
Driving Directions From Oshawa, Ontario:

Start from Oshawa and head north on Simcoe St N.
Turn left onto Taunton Rd W.
The destination will be on your left.
Tuesday
9:30 am - 5:00 pm
Wednesday
9:30 am - 5:00 pm
Thursday
9:30 am - 5:00 pm