Fire Pits

Warmth meets ambiance. Dive into our collection of firepits, offering a cozy focal point that extends your outdoor season.
Outdoor fireplaces

Elevate evening gatherings. Our outdoor fireplaces serve as a grand centerpiece, melding heat and sophisticated design for memorable nights.
Embrace the primal allure of fire with our premium collection of fire products. Designed to captivate and mesmerize, our handpicked selection is perfect for creating a cozy ambiance or adding a touch of drama to any setting.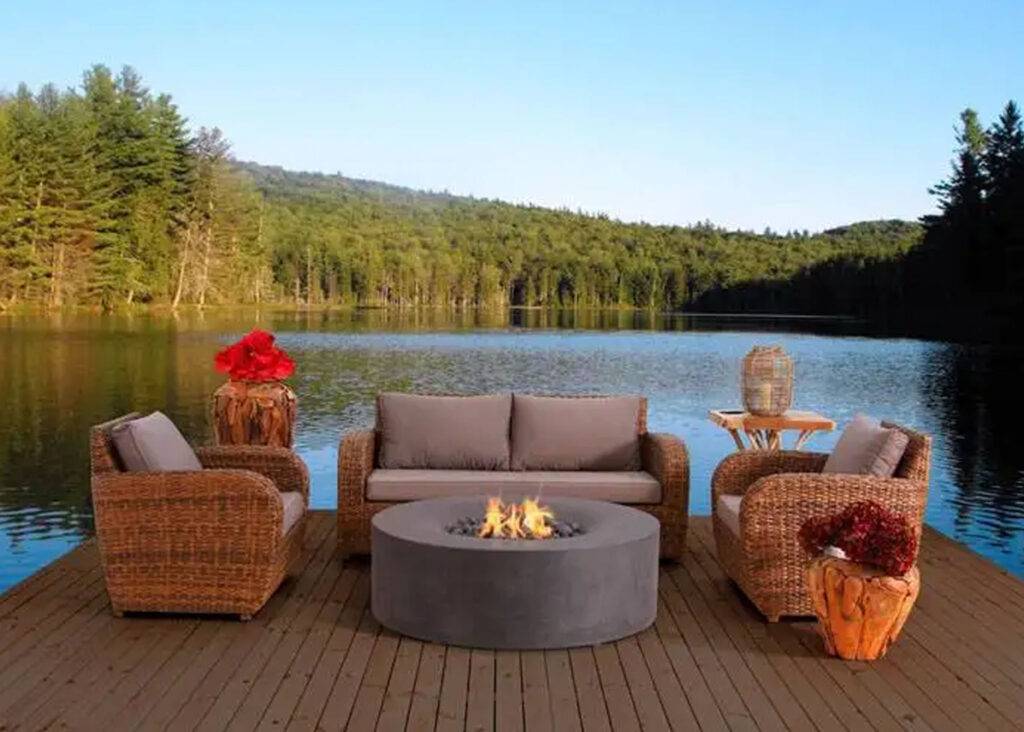 Enhance your outdoor living experience with our exquisite collection of fire tables. Crafted with precision and designed to impress, these fire tables are the perfect addition to your patio, garden, or backyard. Indulge in the mesmerizing dance of flames while creating a warm and inviting atmosphere for gatherings with family and friends. Our fire tables combine functionality, style, and safety, making them a must-have for any outdoor space.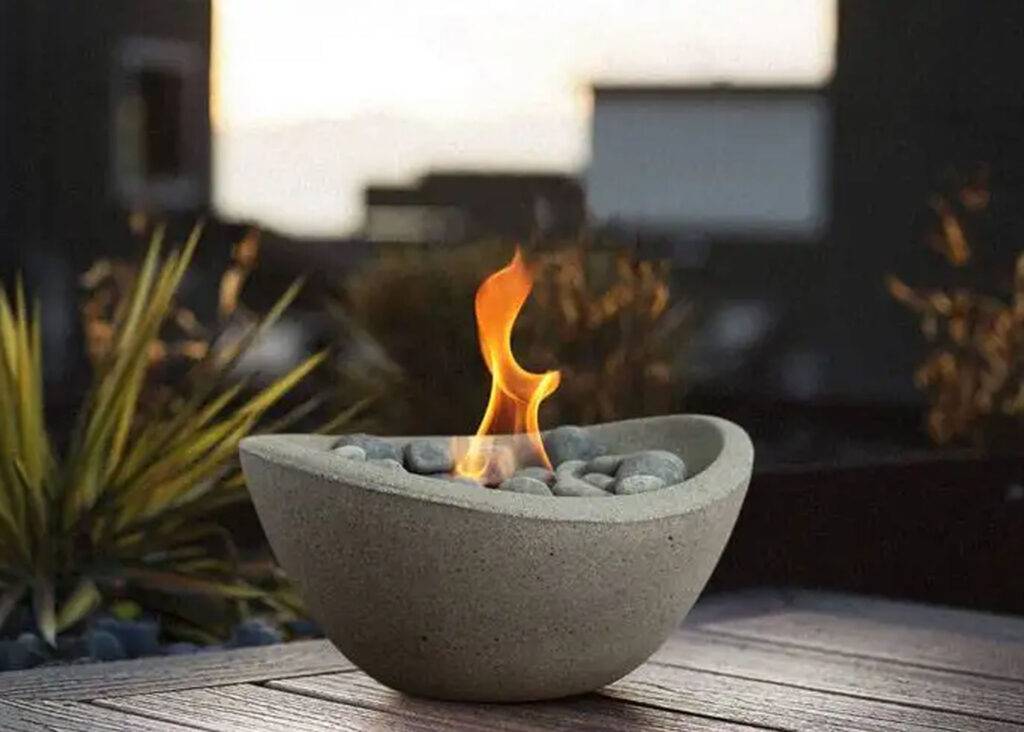 Ignite the magic of your outdoor space with our exquisite Table Top Fire Bowls. These compact and stylish fire bowls are designed to bring warmth and charm to any setting, whether it's a cozy patio, a romantic dinner, or a lively gathering with friends. With their mesmerizing flames dancing atop the sleek surface, these fire bowls effortlessly create an enchanting ambiance that will leave your guests captivated.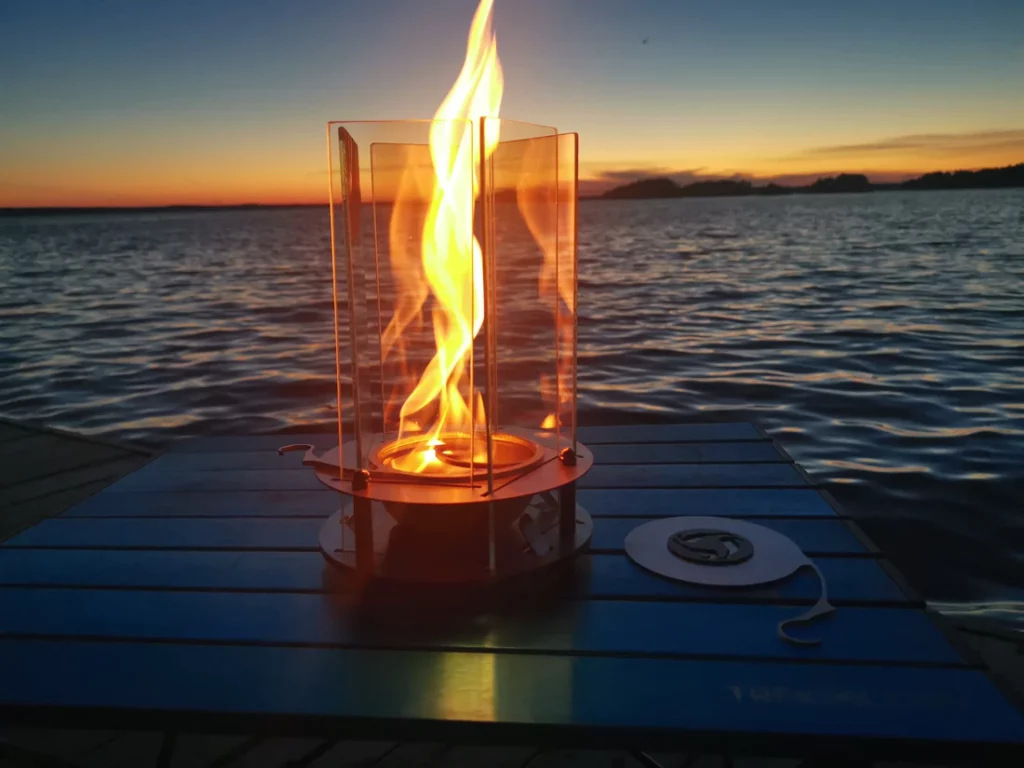 Enhance the atmosphere of your outdoor gatherings and create a captivating ambiance with our exquisite table top torches. Designed to provide both functionality and style, our torches offer a mesmerizing display of flickering flames that will instantly elevate your outdoor space. Whether you're hosting a dinner party, enjoying a romantic evening, or simply unwinding after a long day, these torches are the perfect addition to your patio or garden.
Low Maintenance Decking

Dive into our collection of low-maintenance decking options. Brands like TIVA, Azek, Wolf, Zuri, and more offer durability and style, ensuring your deck remains beautiful with minimal upkeep.
Wood Decking

Embrace the timeless beauty of natural wood. Our selection ranges from pressure-treated cedar to exotic Ipe. Each wood type offers a unique aesthetic and feel for your outdoor space.

Deck Material Options

Step beyond the conventional. Our alternative surfaces offer innovative designs and materials, giving your outdoor space a unique touch that stands out.


Hidden Deck Fasteners

Secure your deck with discretion. Our hidden fastening systems offer a clean, unobtrusive finish, ensuring deck boards remain firmly in place.
Deck Hardware

The unsung heroes of deck stability. Our range of hardware ensures every part of your deck, from boards to railings, remains firmly anchored.

Deck Frame

The foundation of every great deck. We provide robust and reliable substructures, ensuring your deck remains stable and long-lasting, regardless of the surface material chosen.
Under Deck Drainage System
Utilize every inch of your deck. Our systems maximize space and functionality, turning the area beneath your deck into a usable, protected space.
Deck Railing

Safety meets style. Choose from materials like aluminum, vinyl, and more to ensure your deck is both secure and visually appealing.


Deck Lighting

Set the mood. From ambient glows to functional spotlights, our lighting options ensure your deck shines day and night.


Deck Stains

Give your deck lasting beauty. Our premium stains and finishes protect against wear and weather, ensuring your deck remains vibrant and protected.
Cladding

Enhance your outdoor façade. Our cladding selections marry durability and design, safeguarding your space while accentuating its architectural flair.
Siding

Elevate your home's exterior aesthetics. Our premium siding options not only enhance appearance but also offer protection against the elements.
Deck Roofs

Shelter from above. Our deck roofing options provide the perfect blend of protection and elegance, ensuring your deck is ready for any weather.
Fire Pits

Warmth meets ambiance. Dive into our collection of firepits, offering a cozy focal point that extends your outdoor season.


Outdoor fireplaces

Elevate evening gatherings. Our outdoor fireplaces serve as a grand centrepiece, melding heat and sophisticated design for memorable nights.
Outdoor Kitchens

Culinary elegance outdoors. Experience our range of outdoor kitchens, designed to enhance al fresco dining with functionality and style.
Pergolas

Introduce architectural charm. Our pergolas not only offer shade but also infuse your space with a blend of classic and contemporary elegance.
Gazebos

Transform your outdoor space. Whether you seek shade, shelter, or a focal point, our structures add elegance and functionality.

Outdoor pavilions

Stand under sophistication. Our pavilions provide a sheltered space, marrying robust structure with polished design for the ultimate outdoor luxury.
Outdoor Furniture

Sit back and relax. Our curated collection of patio furniture is designed to complement your deck, offering both comfort and style.


Deck Shades

Stay protected from the sun. Our innovative shading solutions offer respite from the heat, ensuring comfort in your outdoor space.


Deck Privacy Fences

Secure your serenity. Our deck privacy fences merge security with aesthetics, granting peace of mind and a visually pleasing barrier.


Outdoor Privacy Screens

Combine style with seclusion. Our diverse range of privacy screens offers both aesthetic appeal and functional privacy for your outdoor retreat.


Outdoor Wall Decor

Adorn with elegance. Browse through our wall décor options that transform blank spaces into captivating visual delights, resonating with outdoor charm.

Sunrooms

Bask in natural brilliance. Our sunrooms offer a seamless transition from indoors to out, ensuring comfort while enjoying nature's touch.