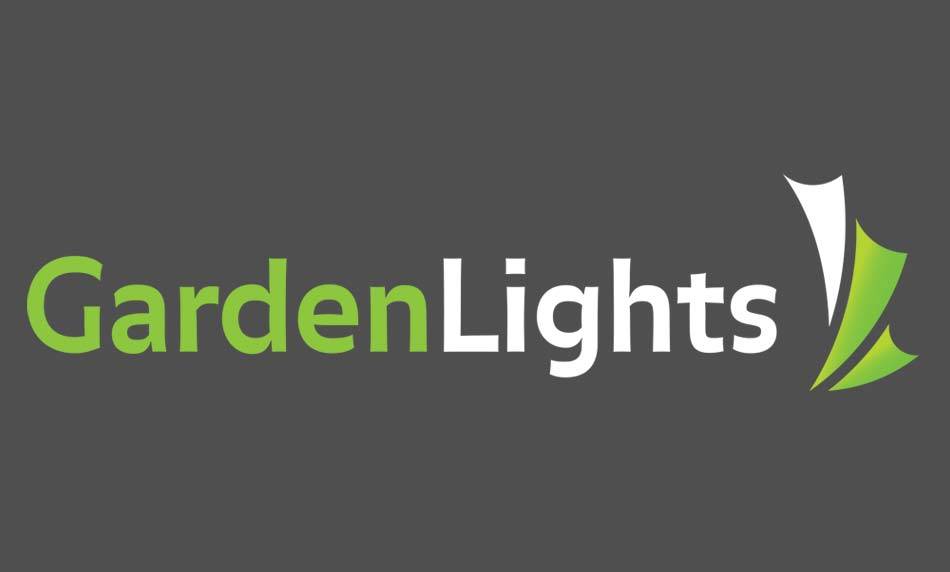 Garden Lights Improved technology now allows 12 volt lighting to provide sufficient light output to illuminate gardens and create ambient and atmospheric light effects. Garden Lights are suitable for installation in both new and existing or renovated gardens.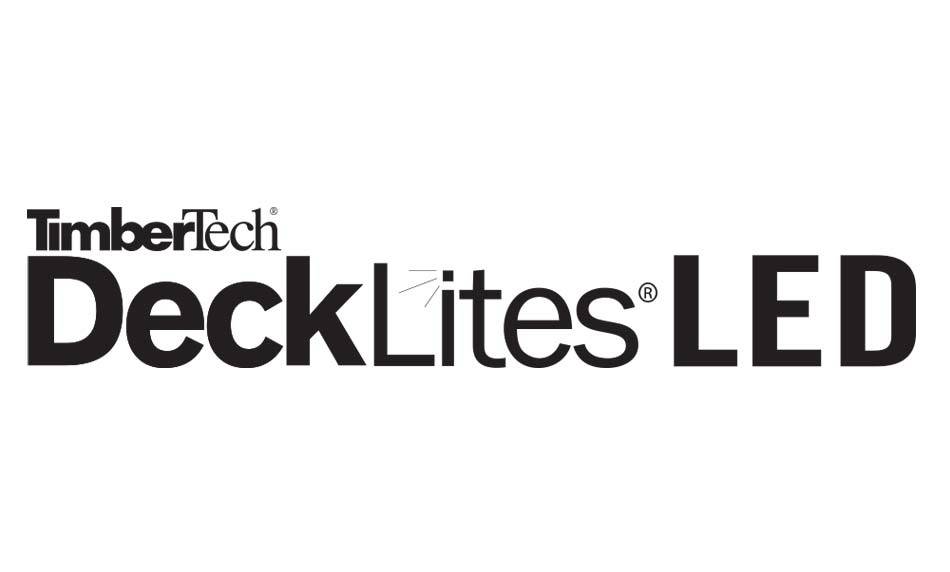 This award-winning deck lighting system lets homeowners and their guests enjoy their deck in style long into the evening with its enjoyable, subtle glow. DeckLites LED lends a sense of added safety by illuminating steps and installs easily with TimberTech's RadianceRail, RadianceRail Express and Ornamental Rail systems.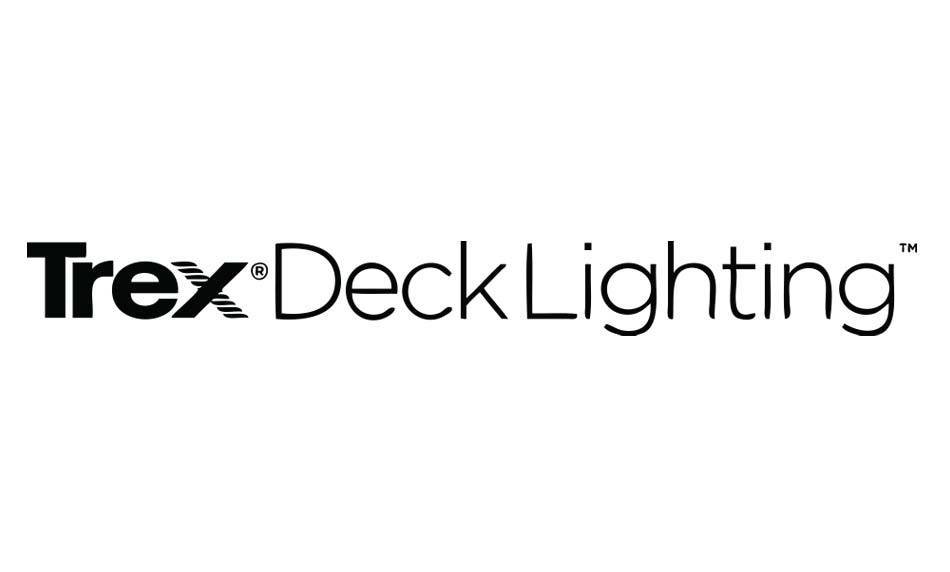 Trex DeckLighting™ is a sophisticated, dimmable LED lighting system that coordinates perfectly with Trex decking, railing and trim. Trex DeckLighting will softly illuminate your client's outdoor living space using extremely durable low-voltage lights.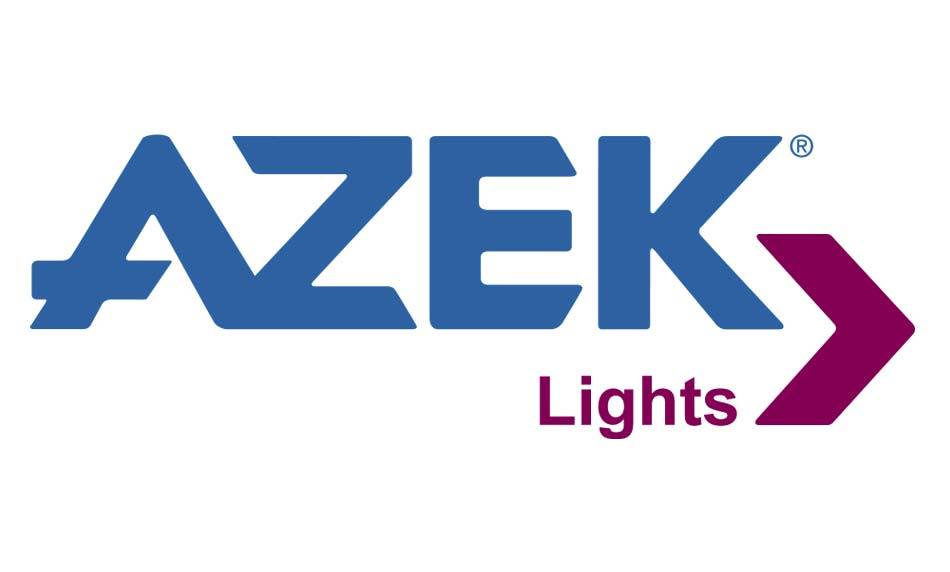 AZEK introducing two great outdoor lighting solutions to bring light and life to your AZEK Rail. Lighted Post Caps are the newest additions to the AZEK Rail product line. Lighted Post Caps available in two styles: Island Cap and Villa™ Cap.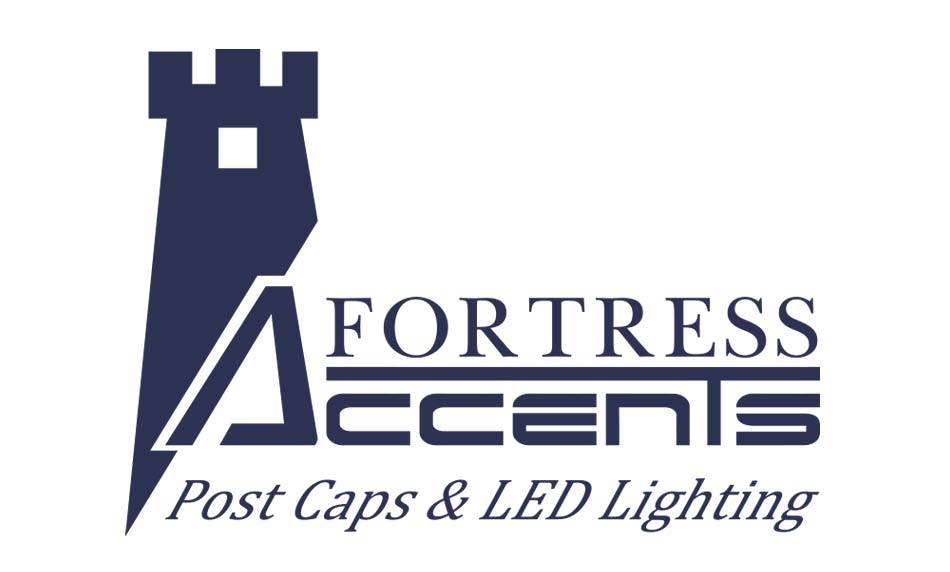 FortressAccents is a complete line of post caps and LED lighting, perfect for bringing style to any outdoor space. Post caps look exactly the same regardless of whether you decide to light all your posts or corner posts by using the same post cap with an optional LED Cap Light Kit.
Deck lighting can completely transform your patio from drab to fab. With the appropriate patio luminaires, you can extend the enjoyment of your outdoor living space well into the evening hours. Setting up patio luminaires is one of the best investments you can make to enhance your home's exterior and make the most of your deck area.
In this comprehensive guide, we will cover everything you need to know about the planning and setup of patio luminaires for your residence. Dive into various patio light alternatives, strategies for arrangement and aesthetics, the process of selecting the appropriate fittings and bulbs, and find the right solutions to frequently asked inquiries about exterior patio brightness. Let's shed some light on how to make your deck shine!
What Are the Benefits of Patio Lighting?
Deck lighting provides many advantages that make it a worthwhile addition to any outdoor space. Here are some of the top reasons to install lighting on your patio:
Extends the enjoyment of your deck into the nighttime hours.
Creates an inviting ambiance for entertaining guests.
Enhances your deck's safety by boosting visibility on steps and pathways.
Highlight the architectural and decorative features of your deck.
It increases your home's curb appeal and resale value.
Allows you to fully utilize your outdoor living space after dark.
It sets the mood with accent lighting choices and dimming controls.
Serves as a security feature by illuminating dark corners and entryways.
With patio radiance, you can get the most out of your outdoor oasis long after the sun goes down. The right lighting transforms your deck into a gorgeous focal point you'll want to enjoy morning, noon, and night.
What Types of Patio Lighting Equipment Are Available?
You have lots of options when it comes to selecting equipment and bulbs for your patio design. Consider the size and layout of your patio as well as your lighting priorities to choose the suitable equipment for your requirements. Here are some of the most popular choices:
Post-Cap Lights
Top-hat luminaries mount directly onto the top of deck support posts to provide targeted brightness. Choose solar post-cap lanterns for easy installation without cables. Opt for LED top-hat luminaries for the greatest durability and energy efficiency.
Riser Lights
Mounted alongside step risers, these lights improve safety on deck steps and staircases. Miniature LED step luminaires function effectively for subtle brightness.
Recessed patio lighting
Inset floor accents settle smoothly into the patio surface for unobtrusive, subtle brightness. These in-floor units are available in LED, halogen, and xenon bulbs.
Rail Lighting
Attaching slim LED strip lights or individual units to deck railings provides both safety lighting and aesthetic ambiance. This type of lighting also adds dramatic visual interest.
Landscape Lighting
While not attached to the deck itself, strategically positioned trail luminaires, beams, and floodlamps can incorporate your terrace into a more extensive landscape brightness strategy. Accent units positioned in nearby foliage can cast dynamic shadows over your patio.
String Lights
Draping chains of fairy, strand, or Edison bulbs overhead offers a delightful touch to enhance your patio for gatherings and unique occasions. Choose solar string lights for an easy temporary setup.
How Should You Layout Outdoor Deck Lighting?
Once you decide on the types of luminaires, consider design and positioning. Here are some suggestions for strategizing your patio luminary design:
Brighten steps, ramps, and trails to enhance security.
Highlight posts, balusters, benches, planters, and other structural and ornamental terrace elements.
Use top-hat luminaries or spotlights to define the perimeter of the patio area.
Set up inset units to ensure uniform luminance across the primary floor space.
Hang string lights overhead to spotlight seating, dining, or hot tub areas.
Uplight surrounding trees and architectural features to add dramatic ambiance.
Adhere to electrical safety standards and refrain from using too many luminaires in close proximity.
Consider the LED color temperature to set the desired mood: bright white for visibility or warm white for comfort.
Most importantly, the lighting layout should align with how you intend to use your deck. Accentuate the features and areas you want to highlight during evening gatherings and activities.
What lighting options work well for stairs?
Patio steps and staircases present unique lighting needs. Here are some excellent options for illuminating deck steps:
Stair pot lights: Tiny LEDs placed along step boundaries or undersides provide uniform lighting across the entire staircase.
Riser lights: uniformly positioned low-voltage LED lamps on the upward slope enhance each tread clearly and uniquely.
Rail lights: persistent illumination along the handhold emphasizes its position for enhanced security.
Post top fixtures: Position top-hat luminaries at the top and bottom of the staircase to guide the way.
Under-step lights: mounted units pointing up from underneath each step create an eye-catching, glowing staircase.
Appropriate radiance for steps enhances clarity, minimizing trips and tumbles. For best results, use multiple lighting strategies, like combining recessed treads with matching handrail lighting.
How Do You Set Up Patio Fixtures?
Setting up platform luminaires demands forethought and certain DIY skills. Here's a synopsis of the platform luminaire setup procedure:
Choose a brightness strategy and purchase all necessary equipment and materials.
Turn off the power before beginning electrical work.
Route cables beneath the deck from light locations back to the electrical source.
For rail or post lights, route cables through hidden grooves or notches.
Cut holes in deck planks that will be flush with the surface for pot or pathway lights.
Fasten units in place according to manufacturer instructions.
Connect devices to cables and attach a transformer or power source.
For low-voltage systems, ensure proper transformer wattage to avoid overload.
Seal around units and connections using caulk or silicone.
Turn on power and test lights, adjusting connections as needed.
While fundamental circuitry and setup are DIY-friendly, you may want to consult with or hire a professional electrician for large, complex, or hazardous patio gleam projects. Proper permitting and codes must also be followed.
Deck Lighting Ideas to Illuminate Your Outdoor Space
Need inspiration for your terrace's radiant design? Here are some gorgeous ways to light up your deck's best features:
Perimeter Rail Lighting: Adorn the entire terrace border with LED strips or individual units for dramatic ambiance.
Colorful Post Top Luminaries: Select post tops with tinted glass panels and blend shades for bursts of playful style.
Floor Pot Lighting: For a sleek modern look, install pot LED floor lighting across the entire patio surface.
Downlighting: Mount LED downlights or can lights overhead to shine down across the deck space.
Lighted Steps: Use LED stair lights to brighten the sides and risers of deck steps and stairs.
Accent Plant Lighting: Spotlight deck planters and landscaping with LED spot or floodlights.
Overhead String Lighting: Hang strands of Edison bulbs or outdoor-rated fairy lights overhead for parties.
Tiki torches: Line the deck perimeter with traditional flamed tiki torches for tropical ambiance.
Underdeck Lighting: Install waterproof LED tape lighting across deck joists to create a unique underglow.
Deck lighting FAQs
Here are answers to some frequently asked questions about installing and enhancing a terrace's radiance:
What type of patio cabling is easiest to install?
Solar lighting, post-top units, and removable string lights are the easiest patio solutions to set up without cables. For permanent electrical connections, low-voltage systems are generally simpler for DIYers than 120-volt setups.
What is the best way to run wiring for patio lighting?
Routing cables beneath the patio ensures cords are safeguarded and concealed. Bore holes through beams and pillars to link luminaires while maintaining cables below the deck surface. Use shielded clips to hold cords securely.
How do you add lighting to existing deck rails?
To adjust current barriers with luminosity, employ subtle fence-mounted gadgets linked with fine-gauge outdoor wiring positioned behind the barriers. Alternatively, attach LED strip lights to the inner boundaries using adhesive.
What is the optimal brightness for highlighting deck stairs?
For optimal terrace step brightness, configure recessed LED risers and tread lights. If pot lighting isn't possible, mount LED wall lanterns or pillar toppers at the top and bottom of steps.
How do you provide power for patio lighting?
Patio glow demands either a low-voltage transformer connected to an indoor 120-volt outlet or direct 120-volt wiring from an indoor source run through an exterior conduit. Outdoor receptacles should not be used due to the risk of overloading and weather exposure.
Key Takeaways for Stunning Deck Lighting
To recap, here are the key considerations for planning and installing beautiful and functional deck lighting:
Select design types such as column tops, banister brightness, or embedded patio luminosity that align with your deck layout.
Use LED bulbs for brightness, efficiency, and longevity.
Position light fixtures to enhance the visibility of walkways, steps, and activity zones for security and clarity.
Highlight decorative deck features like posts, benches, and planters with accent lighting.
Adhere to electrical standards and employ a technique to conceal cables and connections.
Light vertical surfaces like walls and balustrades will add ambiance and define the deck perimeter.
Use multiple lighting techniques, like balustrade luminance and pole luminance, together for depth.
Select shade hues and bulb temperature to determine the desired tone—relax or energize!
With this complete guide to deck lighting, you have all the information needed to design an outdoor lighting plan that uniquely enhances your deck's style and function after sunset. So don't spend another night sitting in the dark; install dazzling deck lighting and enjoy your outdoor oasis no matter the hour!
FAQ
What is deck illumination?
Patio glow pertains to setting up luminaires on exterior terraces to enhance and elevate the visual charm of the vicinity.
What are the benefits of patio brightness?
Patio brightness not only enhances the beauty of your exterior area but also provides safety and visibility during the night, making it ideal for entertaining guests or simply relaxing.
What types of patio lights are available?
There are various types of lights available, including solar patio lights, LED deck bulbs, top-hat luminaries, recessed deck lighting, step lights, and landscape lighting.
What is the difference between solar and LED deck lights?
Solar deck lights are energy-efficient and environmentally friendly because they run off of the sun and don't need an electrical connection. LED deck lamps, conversely, run on electric power and provide a more intense luminance.
How do I choose the right deck lighting?
When selecting patio luminance, consider factors such as the size and layout of your deck, the desired ambiance, the type of lighting you prefer (solar or LED), and any specific features you want to highlight, such as railings or stairs.
Can I set up terrace brightness on my own?
In fact, many patio luminaire choices are designed for easy setup and can be put in by homeowners with basic DIY skills. However, if you are unsure or prefer professional installation, it is recommended to hire a licensed electrician or contractor.
How long do patio lights last?
The lifespan of patio fittings can vary depending on the type and quality of the luminaires. Solar patio lights generally last 4-5 years, while LED lights can last 10–20 years or more.
Are deck lights weather-resistant?
Most patio lights are designed to be weather-resistant and can withstand exposure to elements such as rain, snow, and UV rays. However, it is always important to choose high-quality, durable lights for long-lasting performance.
Can I adjust the brightness of the deck lights?
Indeed, certain patio luminaires, especially LED lights, come with dimmable options that allow you to adjust the brightness according to your preference.
Can I utilize patio fittings for purposes other than enhancing my exterior platform?
In actuality, patio accessories may enhance other backyard features like paths, walks, plants, and even docks. Additionally, it may be utilized as decoration on important occasions like Christmas.
Looking to get started on deck design & build packages, but not sure where to begin? Contact us.
Visit our website to find a location closest to you, or to contact a deck designer today!
Follow us on Facebook and Instagram for more deck design ideas.