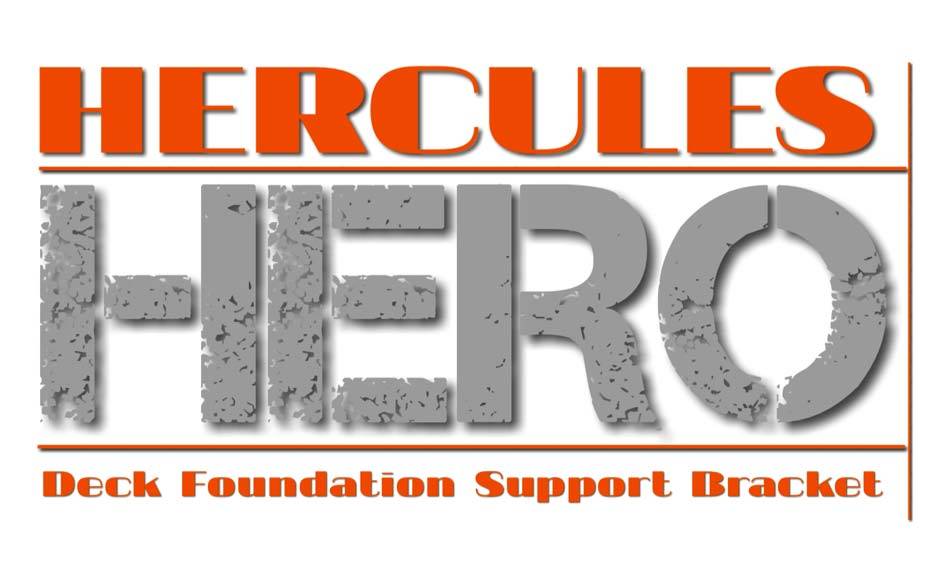 Hercules Foundation Brackets
Hercules Hero Deck Foundation Brackets Ontario Engineered to meet all OBC requirements Designed to support decks at the house. Exclusively at The Deck Store Inc.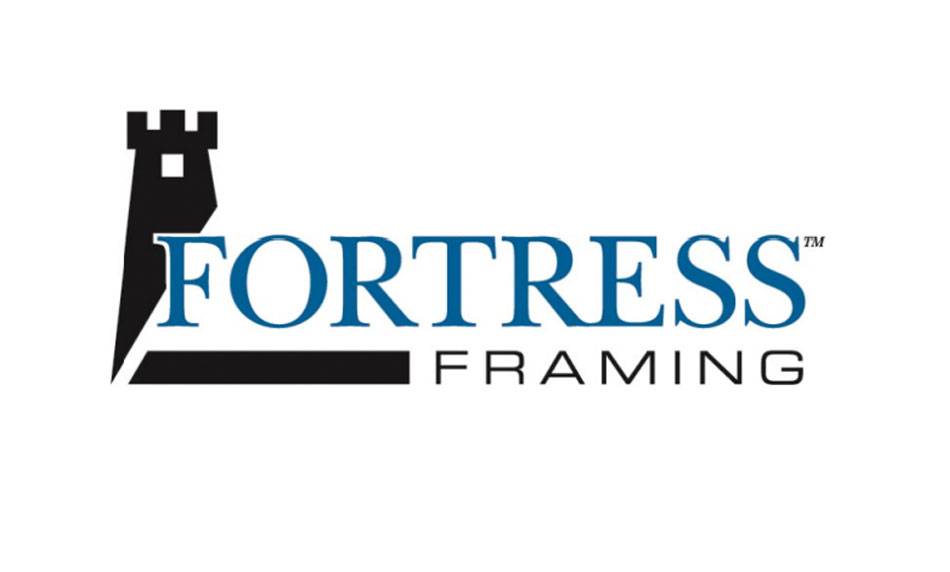 Evolution steel deck framing and stair system is the next evolution in decking. Designed for durability, it offers a corrosion-resistant finish, interlocking joist and ledger system, and works seamlessly with any decking. Built by deck experts for deck builders, it ensures a sturdy and long-lasting foundation for decks.
Are you ready to build the deck of your dreams in your backyard? A properly constructed deck frame is crucial for a long-lasting deck that will stand the test of time. This comprehensive guide will walk you through all the steps and considerations for framing a deck, from setting deck footings to securing joists and beams. With the right techniques and quality deck framing lumber, you can create a solid foundation for your dream deck.
What is deck framing and why does it matter?


The deck frame provides the underlying support structure and foundation for the entire deck. It transfers the weight of the decking boards and anything on the deck (people, furniture, a hot tub, etc.) safely to the ground. Proper deck framing prevents sagging, instability, and premature failure.
Some key components of a deck frame include:
Deck footings: concrete piers secured below ground that support the deck posts.
Deck posts: vertical 6×6 posts that transfer weight to the footings.
Beam: horizontal structural member secured to posts that support joists.
Joists are horizontal framing members placed edgewise that deck boards attach. to.
Ledger board: secures the deck to an existing structure like a house.
A quality framing job is crucial for safety and longevity. Using the proper materials, spans, and construction techniques as outlined in this article will ensure your deck frame can withstand the elements and everyday use for years to come.
Planning Your Deck Frame


When starting to build a deck, the framing plan comes first. This includes decisions like:
Deck size and layout.
Joist size and spacing.
Beam size.
Post size, spacing, and location.
Attachment to the existing structure.
Planning the framing is important because it determines how many deck beams, joists, and footholds you need. Consulting local building codes is wise to ensure proper structural support. An experienced deck builder can help devise the best framing plan for your desired deck size and site parameters.
Setting deck footings


Deck footholds provide a stable foundation to support the weight of the entire deck. They consist of concrete piers poured below ground level.
Here are some key footing tips:
Place footholds below the frost line to prevent shifting from ground movement.
Size footings according to local building codes based on deck size.
Allow concrete to fully cure before installing posts, usually 48 hours.
Use steel reinforcement in the concrete piers for added strength.
Proper foothold installation is crucial to preventing settling and instability in the deck frame. Don't skip this important first step!
Installing Deck Framing Posts


Deck posts transfer the weight from the deck beams and joists into the footholds below the ground. Use the following best practices when installing posts:
6×6 pressure-treated posts are common for deck framing.
Secure posts to footholds with galvanized post anchors or steel brackets.
The maximum height for a 6×6 post is typically 8 to 10 feet.
Space posts according to beam span distances and building regulations.
Use post-cap connectors to secure beams.
Good-quality,  treated 6×6 posts will resist rot, insect damage, and moisture. Ensure posts are plumb with even spacing for proper structural support.
Securing the Ledger Board


The ledger board attaches the deck frame securely to the existing house structure. This provides lateral stability. Use these construction tips:
Use pressure-treated 2×8, 2×10, or 2×12 ledger board lumber.
Attach to the house band board or rim board if possible, not siding.
Use 1/2-inch lag screws every 16 inches (staggered pattern).
Include joist hangers to attach joists to the ledger board.
Flashing behind the ledger board prevents water intrusion into the house. Locate roof rafters to properly attach lag screws.
Install deck framing beams


Deck beams tie multiple posts together and are essential for overall frame strength. Consider these tips:
Size of beams based on joist span distances
2-ply 2x8s or 2x10s are common beam sizes.
Fasten beams to posts with galvanized beam hangers.
The maximum beam span between posts is 10 to 13 feet.
Use built-up beams, doubling 2x lumber, for adequate strength. Be sure to allow a slight slope for water runoff.
Frame Deck Joists


The deck rim joist serves as the base for installing deck boards once the frame is complete. Follow these guidelines:
2×8, 2×10, and 2×12 are common joist sizes; it depends on spacing.
12″ on-center standard joist spacing, 16″ allowed for composites.
Attach joists to the ledger with joist hangers.
End joists should align over beam locations.
Proper joist sizing prevents excessive bounce and sagging issues. Use joist hangers and structural screws at all connections.
Tips for Constructing a Deck Frame


To enhance your framing technique, consider these additional pointers:
Check the building codes for all deck requirements.
Use treated lumber rated for ground contact.
Wear safety glasses, gloves, and a dust mask when cutting.
Start installation at the house and work outward.
Temporarily brace framing posts and joists until complete.
Work in sections; finish one before starting the next.
Take the time to properly lay out and measure the deck frame. Square corners and straight edges are key. Ask a local building official to inspect the framing before moving on.
Common Deck Framing Mistakes to Avoid


It's easy for deck builders of all skill levels to make simple mistakes. Be aware of these common issues:
Inadequate footing depth and concrete cure time.
Posts not plumb and properly secured to footings.
Improper ledger board lag screw spacing and fastening.
Lack of joist hangers at ledger and beam attachments.
Insufficient beam size for joist span.
Deck frame racking from missing diagonal bracing.
Improper joist spacing and spans.
Double-check all measurements, supports, and fasteners during construction. Take the time to frame the deck right, or problems will arise down the road.
Conclusion: Build a Deck Frame That Lasts


A deck can provide years of enjoyment if its framing is constructed correctly using the right techniques. Even though deck framing involves a lot of pieces, the majority of do-it-yourselfers can master the process with proper preparation and consideration. Be sure to follow local building regulations closely when sizing and installing all framing components. Invest in quality-treated lumber and hardware like joist hangers. Most importantly, take your time and don't cut corners. A solid deck frame is imperative for a safe, stable, and long-lasting deck. Follow these tips, and you'll be well on your way to enjoying your dream deck!
To summarize, key steps for framing include:
Digging proper footing holes and pouring concrete footings
Install deck support posts on footings using post anchors.
Secure the ledger board to the existing structure with lag screws.
Install deck beams on posts with beam hangers.
Frame deck joists 16″ in the center and attach to the board.
Use treated lumber rated for ground contact.
Follow building codes for spans and structural requirements.
Work in sections and finish framing one area before moving on.
Have the framing inspected before adding decking boards.
With attention to detail and proper construction techniques, you can successfully build the deck frame yourself. Take time to plan everything out, use quality materials, and don't skip steps. You'll be relaxing on your dream deck before you know it! Let me know if you have any other deck framing questions.
FAQ


What is the purpose of framing a deck?
Framing is the process of creating a strong and stable structure that will support the weight of the deck and all its occupants. It provides the necessary support and stability for the deck to ensure safety and longevity.
What materials are commonly used to frame?
The most commonly used materials for framing a deck are treated lumber and steel. Pressure-treated lumber is a popular choice due to its affordability and durability. Steel framing is becoming increasingly popular because of its strength and resistance to rot and insect damage.
What is a picture frame deck?
A picture frame deck is a deck design technique where the outer perimeter of the deck is framed with additional joists and a decorative border. This creates a picture frame effect and adds visual interest to the deck.
What are deck support posts?
Deck support posts are vertical structural members that provide support and stability for the deck. They are typically made of treated lumber or steel and are securely anchored into the ground or attached to footings.
What is pressure-treated lumber?
Treated lumber is wood that has been treated with chemicals to make it resistant to rot, decay, and insect damage. It is commonly used in deck construction due to its durability and affordability.
How do I prevent racking in my deck framing?
To prevent racking in your deck framing, make sure to use diagonal bracing or blocking between the joists. This will add stability to the structure and prevent any lateral movement.
What is the process for building a deck using steel framing?
The process for building a deck using metal framing is similar to traditional wood framing. However, instead of using treated lumber, steel framing members such as beams, posts, and joists are used. The steel framing is fastened together using specialized connectors and deck screws.
How do I start building my deck?
To start building your deck, you should first obtain any necessary permits and consult construction codes. Then, you can set your posts, create the deck frame and substructure, and choose your decking material. Finally, you can install the railing and finish the deck with any desired features.
What are some tips and tricks for deck construction?
Some tips and tricks for deck construction include ensuring proper joist layout, using high-quality building products, fastening the deck securely, and regularly maintaining the deck structure. It is also important to consider the location and climate when designing and constructing your deck.
Low Maintenance Decking

Dive into our collection of low-maintenance decking options. Brands like TIVA, Azek, Wolf, Zuri, and more offer durability and style, ensuring your deck remains beautiful with minimal upkeep.
Wood Decking

Embrace the timeless beauty of natural wood. Our selection ranges from pressure-treated cedar to exotic Ipe. Each wood type offers a unique aesthetic and feel for your outdoor space.

Deck Material Options

Step beyond the conventional. Our alternative surfaces offer innovative designs and materials, giving your outdoor space a unique touch that stands out.


Hidden Deck Fasteners

Secure your deck with discretion. Our hidden fastening systems offer a clean, unobtrusive finish, ensuring deck boards remain firmly in place.
Deck Hardware

The unsung heroes of deck stability. Our range of hardware ensures every part of your deck, from boards to railings, remains firmly anchored.

Deck Frame

The foundation of every great deck. We provide robust and reliable substructures, ensuring your deck remains stable and long-lasting, regardless of the surface material chosen.
Under Deck Drainage System
Utilize every inch of your deck. Our systems maximize space and functionality, turning the area beneath your deck into a usable, protected space.
Deck Railing

Safety meets style. Choose from materials like aluminum, vinyl, and more to ensure your deck is both secure and visually appealing.


Deck Lighting

Set the mood. From ambient glows to functional spotlights, our lighting options ensure your deck shines day and night.


Deck Stains

Give your deck lasting beauty. Our premium stains and finishes protect against wear and weather, ensuring your deck remains vibrant and protected.
Cladding

Enhance your outdoor façade. Our cladding selections marry durability and design, safeguarding your space while accentuating its architectural flair.
Siding

Elevate your home's exterior aesthetics. Our premium siding options not only enhance appearance but also offer protection against the elements.
Deck Roofs

Shelter from above. Our deck roofing options provide the perfect blend of protection and elegance, ensuring your deck is ready for any weather.
Fire Pits

Warmth meets ambiance. Dive into our collection of firepits, offering a cozy focal point that extends your outdoor season.


Outdoor fireplaces

Elevate evening gatherings. Our outdoor fireplaces serve as a grand centrepiece, melding heat and sophisticated design for memorable nights.
Outdoor Kitchens

Culinary elegance outdoors. Experience our range of outdoor kitchens, designed to enhance al fresco dining with functionality and style.
Pergolas

Introduce architectural charm. Our pergolas not only offer shade but also infuse your space with a blend of classic and contemporary elegance.
Gazebos

Transform your outdoor space. Whether you seek shade, shelter, or a focal point, our structures add elegance and functionality.

Outdoor pavilions

Stand under sophistication. Our pavilions provide a sheltered space, marrying robust structure with polished design for the ultimate outdoor luxury.
Outdoor Furniture

Sit back and relax. Our curated collection of patio furniture is designed to complement your deck, offering both comfort and style.


Deck Shades

Stay protected from the sun. Our innovative shading solutions offer respite from the heat, ensuring comfort in your outdoor space.


Deck Privacy Fences

Secure your serenity. Our deck privacy fences merge security with aesthetics, granting peace of mind and a visually pleasing barrier.


Outdoor Privacy Screens

Combine style with seclusion. Our diverse range of privacy screens offers both aesthetic appeal and functional privacy for your outdoor retreat.


Outdoor Wall Decor

Adorn with elegance. Browse through our wall décor options that transform blank spaces into captivating visual delights, resonating with outdoor charm.

Sunrooms

Bask in natural brilliance. Our sunrooms offer a seamless transition from indoors to out, ensuring comfort while enjoying nature's touch.