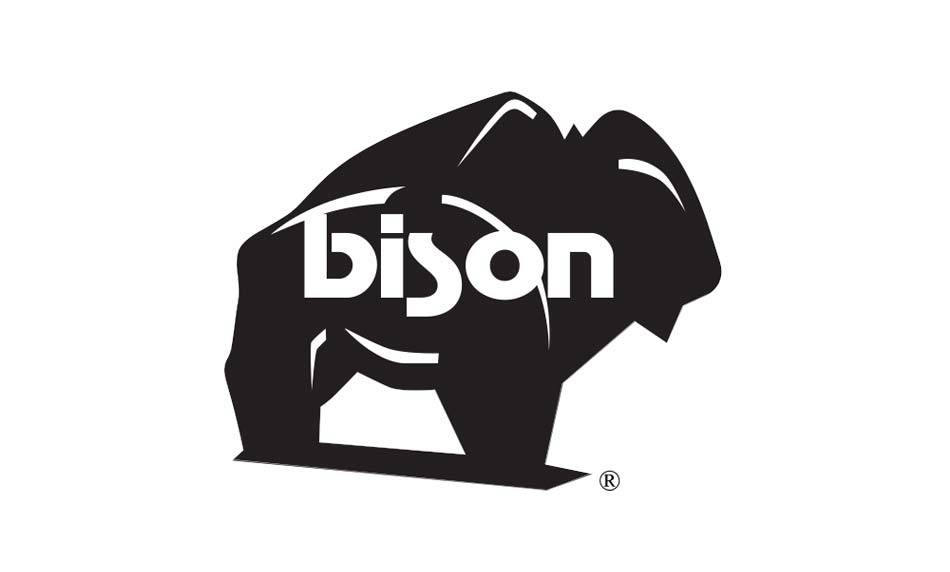 Since 1995, Bison is the trusted name for supplying deck pedestals and wood tiles for pedestal supported decks and rooftop decking.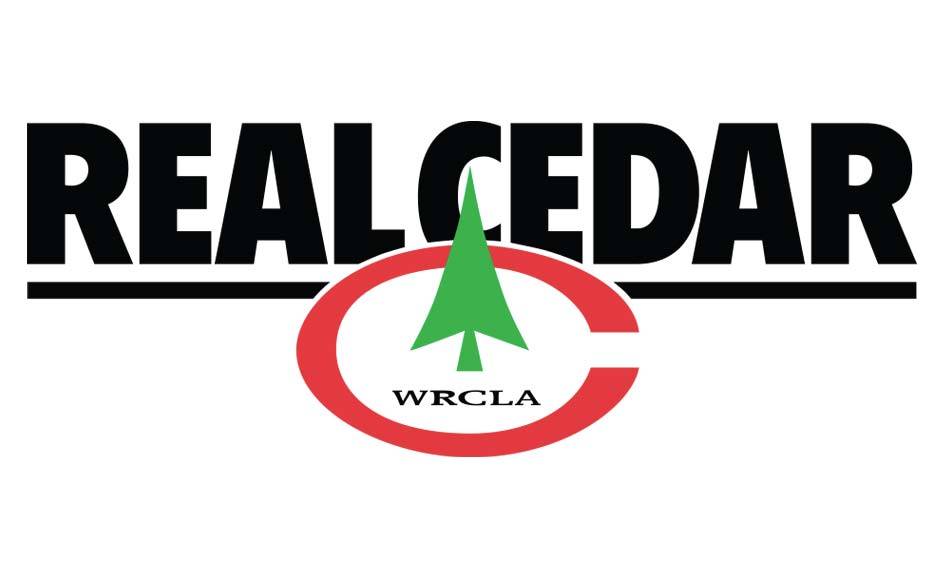 Real Cedar can be used for siding, decking, fencing, gazebos, sheds, doors, windows, blinds, shutters, indoor/outdoor and much more.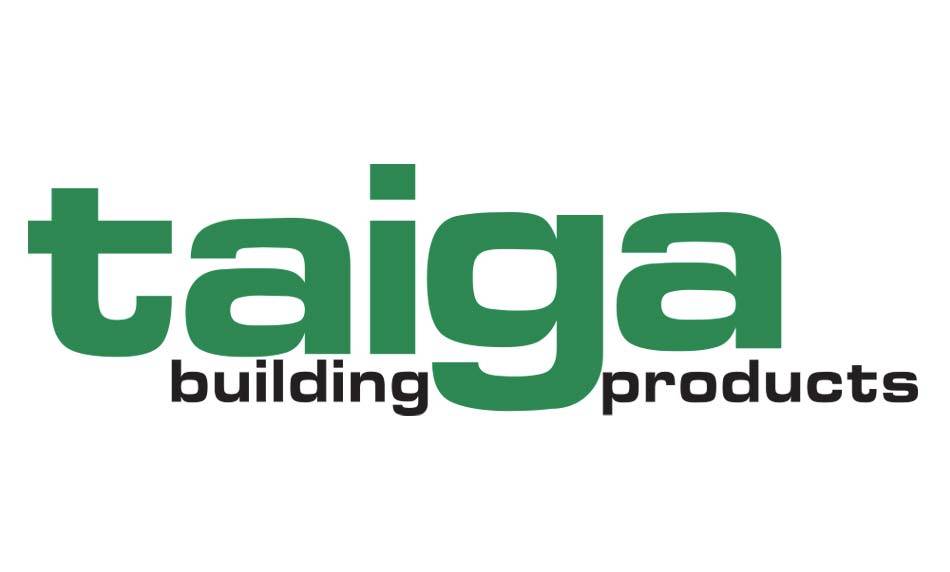 Preserved lumber is an environmentally friendly and economical product designed for use in outdoor applications such as fencing, landscaping and roofing.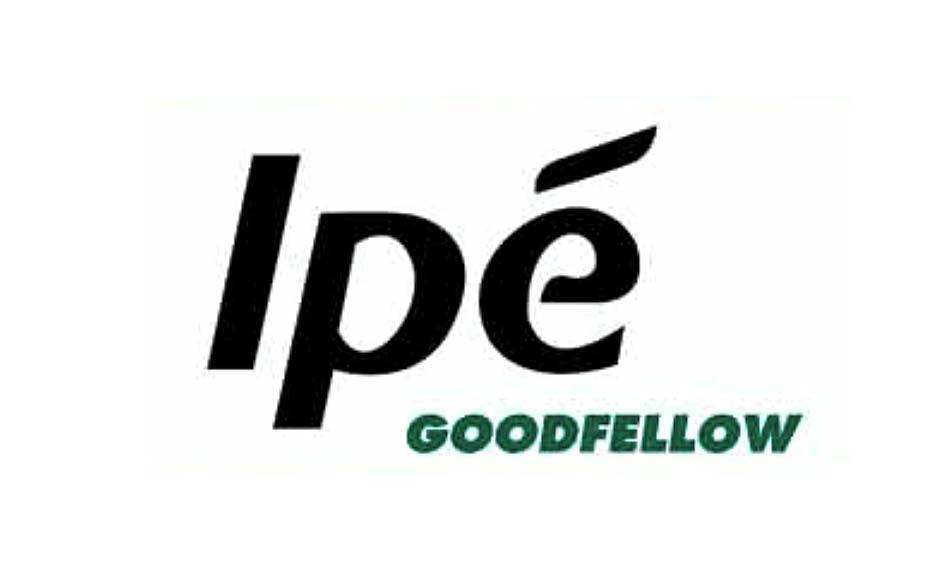 Ipe is an exotic wood species which grows mainly in Central and South America. It has a fine texture which appears oily. You won't find any finer and more richly distinctive hardwood decking on the market.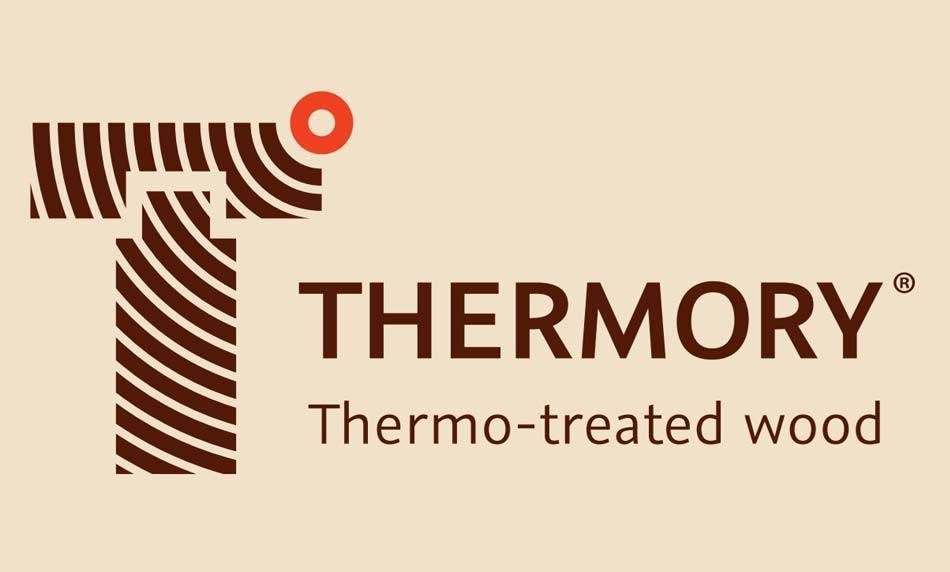 Ash, Pine and Spruce decking is produced in 20 and 26mm thicknesses. There are a range of widths and profiles which can be installed with visible and invisible screwing and fixation systems.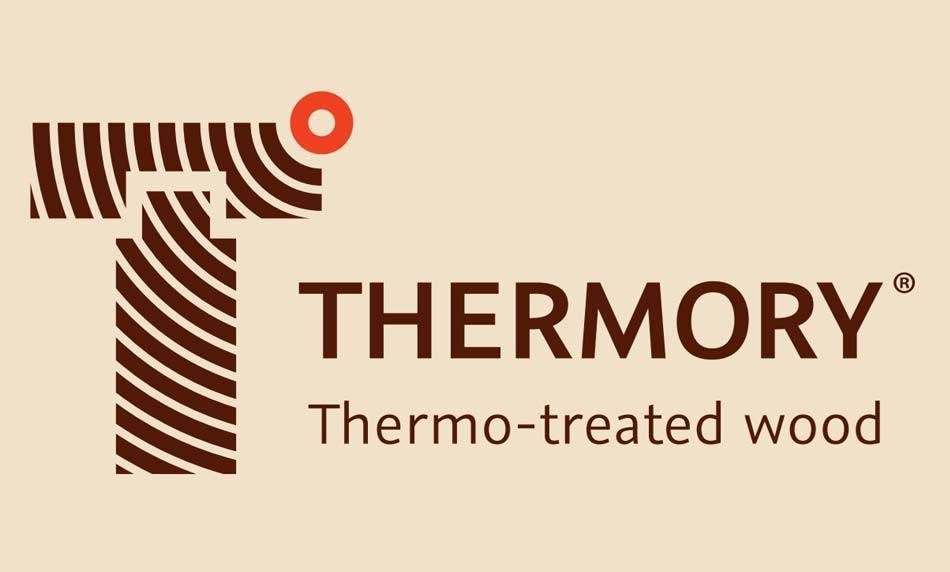 ThermalWood Canada is dedicated to producing high-quality, thermally modified wood products suitable for various applications. Their commitment to excellence is encapsulated in the phrase "Northern Heat," emphasizing the importance of consistently delivering top-notch quality in both business and life. They believe in making a positive impact on individuals, companies, and communities they engage with. Additionally, they regularly publish "The Northern Heat Report," highlighting stories of individuals and organizations that excel in their respective fields.
Listen About Wood Deck Materials
Are you considering building or replacing your outdoor deck? With so many deck material options available, it can be overwhelming to determine which type is best for your needs and budget. This comprehensive guide examines the most popular decking materials—wood, composite, PVC, and more—to help you decide what's right for your deck project. We'll compare durability, appearance, cost, and other factors so you can build the deck of your dreams.
When it comes to choosing a deck material, homeowner preferences are key. Considerations like budget, maintenance requirements, safety, aesthetics, and environmental impact will guide your decision. With the range of decking products on the market, you're sure to find one that fits your criteria. Read on to learn the pros and cons of each deck material and make an informed choice. Your new outdoor living space awaits!
What Are the Main Deck Materials Available?
Today's deck builders are spoiled for choice when it comes to decking materials. Here's an overview of the primary options:
Wood: Classic and natural-looking, wood decking comes in many species, like pressure-treated pine, redwood, and ipe. It requires frequent staining/sealing but provides an attractive, traditional appearance.
Composite: Made of recycled wood fibers and plastic, composite decking is durable and low-maintenance. It resists moisture, fading, and pests but lacks the beauty of real wood.
PVC: This decking is made entirely of plastic. It's moisture- and pest-resistant but can fade and discolor over time. Vinyl offers a wide array of pattern and color options.
Aluminum: Extremely durable but expensive, aluminum decking is ideal for seaside and other high-exposure installations. It requires little maintenance but can be slippery.
Exotics: Premium decking like ipe and garapa provides exceptional hardness and longevity. However, tropical species are costly, and harvesting raises environmental concerns.
Which is better: wood or composite decking?
For many homeowners, the choice comes down to traditional wood versus composite decking. Here's how they compare:
Appearance: Wood boasts unparalleled elegance and charm. Composites can mimic the look but lack the depth and variation of real timber.
Longevity: Quality woods like cedar and ipe can last 25+ years. Composites degrade more slowly than low-grade softwoods. Both require periodic maintenance.
Maintenance: Composites resist splintering, warping, and pests, requiring less upkeep. But wood's natural beauty is worth the extra staining and sealing to preserve it.
Cost: Composite materials cost 2-3 times more upfront. But woods like pine require frequent restaining, closing the price gap over time. Exotics like Ipe are the priciest option.
Eco-friendliness: Many composites contain recycled materials. But some woods are sustainably forested. Manufacturing composites consumes energy, while wood sequesters carbon.
What type of wood is best for decking?
Wood brings warmth, charm, and timeless elegance to outdoor living spaces. When maintained properly, wood decking can endure decades of family enjoyment. Here are prime wood options for deck construction:
Pressure-Treated Pine
The most common and affordable decking wood Pressure treatment guards against insects and decay. Requires frequent rest. Prone to warping and splintering over time.
Cedar
Naturally decay-resistant softwood. Its distinctive scent repels pests. Stunning grain patterns Less prone to cupping and twisting than other woods. Needs restaining every 2–3 years.
Redwood
Known for beauty, durability, and dimensional stability. Contains natural preservatives. Resists warping and cupping. It costs more than pressure-treated pine but requires less long-term maintenance.
Ipe
A premium Brazilian hardwood acclaimed for its strength, longevity, and beauty Up to 5x harder than pine. Resistant to moisture, pests, and wear. Needs oiling every 1-2 years. It is expensive, but it can last 40+ years with proper care.
Other tropical materials
Garapa, Tigerwood, Massaranduba, and Cumaru also make excellent decking thanks to their density, weather resistance, and rich grains. However, overharvesting is a concern, and hardwoods are costly.
What is composite decking made of?
Composite decking blends recycled wood fibers and plastic to create a durable, low-maintenance material with the look of natural wood. Here are details on how these decks are made:
Recycled wood from sawdust, damaged pallets, wood scraps, etc. is finely pulverized and combined with recycled plastic, typically polyethylene or vinyl.
Pigments are added to the wood-plastic mixture to achieve various colors and hues. Additional UV inhibitors prevent fading.
The composite material is heated and shaped using molds and extrusion to form interlocking or tongue-and-groove deck boards.
Capped features a durable polyethylene or PVC shell around a wood-plastic core for enhanced protection and aesthetics.
Varying ratios of wood to plastic result in different decking product lines catering to cost, durability, and appearance preferences.
Composite boards require no additional chemical treatment since the wood fibers are already encapsulated in plastic.
What Are the Benefits of PVC Decking?
Polyvinyl chloride decking offers distinct advantages:
Extremely moisture-resistant. It won't warp, crack, or swell like wood.
Cool surface temperature for bare feet. It gets much less hot than wood or composite in the sun.
Wide range of color decking options, including exotic variegations. Stays vibrant for decades.
No splinters or nails popping up. Safe for kids and pets.
Some PVC decking is easier to repair compared to composite.
How much does each decking material cost?
Deck material costs vary widely based on type, grade, and quality. Here are typical price ranges:
Pressure-treated pine: $2 to $3 per linear foot
Cedar: $3 to $6 per linear foot
Redwood: $4 to $8 per linear foot
Composite: $3 to $10 per linear foot
PVC: $7 to $15 per linear foot
Ipe: $9 to $15 per linear foot
Other Exotics: $12 to $25 per linear foot
Keep in mind that cheaper grades of wood and composites require the most frequent maintenance and replacement. Paying more upfront for quality materials saves money long-term. Get free estimates to compare costs for your specific project.
What Are the Best Composite Decking Brands?
Major brands like Trex, TimberTech, Fiberon, and Azek all make quality vinyl decking with similar performance. Differences come down to appearance, warranties, and price. Consider your budget, desired look, and local availability when choosing a brand. Some top options include:
Trex Transcend: Deep wood grain patterns Fade-, stain-, and scratch-resistant cap layer. 25-year fade and stain warranty
TimberTech Legacy: a realistic, hand-scraped look 30-year fade and stain warranty Made from up to 90% recycled content.
Fiberon mimics true wood texture. Solid vinyl cap. Fade warranty up to 30 years.
Azek: exquisite aesthetics combined with unparalleled durability Resistant to fading for up to 30 years.
Deckorators Decking is a mineral-based composite offering the elegance of exotic wood without the upkeep, boasting superior strength and minimal thermal shifts.
How Do You Care for a Wood Deck?
Unlike composites, wood decking requires regular maintenance to prevent decay, warping, and pest damage while preserving its beauty. Here are tips for caring for wood decks:
Inspect and clean the deck each spring and fall. Spot-treat any discoloration or mildew.
Minor graying and splintering. Replace loose nails or screws to prevent wood deck boards from lifting.
Apply deck cleaner and brightener to prepare the surface for the new protective coating.
Reseal the deck every 1–3 years with penetrating oil or a semi-transparent stain. Tannin-rich woods like cedar wood and redwood may not require annual restaining.
Allow the stain to fully dry before foot traffic. Keep pets off until cured to prevent tracking.
During the winter, ensure drainage gaps remain clear. Shovel snow, but avoid metal tools that can scratch.
Proper prep work, quality materials, and regular upkeep are key to preserving your wood decking investment.
What is the most low-maintenance decking?
For decks that stay looking their best with minimal work, vinyl and composite decking are your most low-maintenance options. Here's how they compare:
Composite
Resists mold, mildew, and stains
No splintering, cracking, or rotting
Fade/stain warranties up to 30 years
May need periodic soap or water cleaning.
PVC
Impervious to moisture
Cool surface, no hot spots
Never needs sanding, staining, or sealing.
Can require occasional soap or water cleaning.
Both composites and vinyl are far less maintenance-intensive than natural wood decks. Weigh their specific advantages to pick the right low-maintenance material for your home improvement and lifestyle.
How Long Does Ipe Decking Last?
Ipe is renowned as one of the world's most durable exotic hardwoods for decking. Here's what to expect:
Lifespan: Properly installed and maintained, IPE can last 40 years or longer. The dense, oily wood resists rot, insects, weather, wear, and splintering.
Appearance: Ipe's rich brown color and subtle grain patterns will fade to silvery gray over time. Annual sealing maintains the warm brown tone.
Maintenance: Ipe needs no chemical treatment, just annual oiling to maintain color and condition. Occasional soap and water cleaning may be needed.
Cost: Although pricey upfront, Ipe's exceptional longevity provides a great return on investment over decades of use with minimal upkeep required.
No other decking comes close to Ipe's combination of durability, beauty, and stability. It endures decades of traffic while developing a graceful, exotic patina over time.
Which pressure-treated wood is best for decks?
Pressure-treated pine is a popular choice thanks to its low cost and widespread availability. To ensure decades of performance, choose the right treatment:
CCA (chromated copper arsenate) pressure-treated lumber was once standard but is being phased out due to its arsenic content.
ACQ (alkaline copper quaternary) is today's most common residential treatment. Safe for humans, plants, and pets when dry. Provides excellent protection.
Copper azole is a premium treatment offering long-term protection from rot and termites. It costs more than ACQ but is worth it for critical structural members.
MCA (micronized copper azole) is the newest treatment with enhanced durability and less corrosivity. Ideal for coastal and wet environments.
Always use rated decking screws or hidden fasteners to prevent untreated steel from contacting pressure-treated wood and corroding prematurely. High-quality pressure-treated decking, properly installed, can endure 20+ years.
Can you mix different decking materials?
There's no rule saying you can't combine different decking products to take advantage of their unique benefits.
Use Ipe or exotic hardwoods for high-traffic stair treads while using composite or pressure-treated boards on the deck's surface. The exotic woods will withstand concentrated foot traffic better.
Build seating areas, stairs, and accent borders from Ipe or rich-colored tropical woods while using affordable pressure-treated decking for the majority of the structure.
Install composite decking in areas exposed to weather, but use real wood boards on covered sections of the deck that are not subject to moisture.
Frame your deck with durable composite or vinyl while outfitting the surface with beautiful, natural cedar planks.
Mixing materials allows you to highlight special functional zones, contain costs, and play up unique wood grains. Just ensure proper installation practices for each product are followed.
Key Takeaways: Choosing the Best Deck Material
Consider how much time you want to spend on maintenance along with your budget when selecting decking.
Pressure-treated pine is economical and readily available but needs frequent restaining and sealing.
Naturally rot-resistant woods like cedar and redwood provide beauty with less upkeep.
Hard, exotic species like Ipe can endure decades of exposure with minimal care required.
Composites offer durability and a wood-like look but lack the richness and warmth of real timber.
PVC resists weather and wear but can discolor over time and isn't as slip-resistant as wood.
With proper installation and care, you can enjoy decades of alfresco living on a deck made of any quality material. Weigh the options to pick your ideal blend of aesthetics, performance, and cost.
Looking to get started on deck design & build packages, but not sure where to begin? Contact us.
Visit our website to find a location closest to you, or to contact a deck designer today!
Follow us on Facebook and Instagram for more deck design ideas.