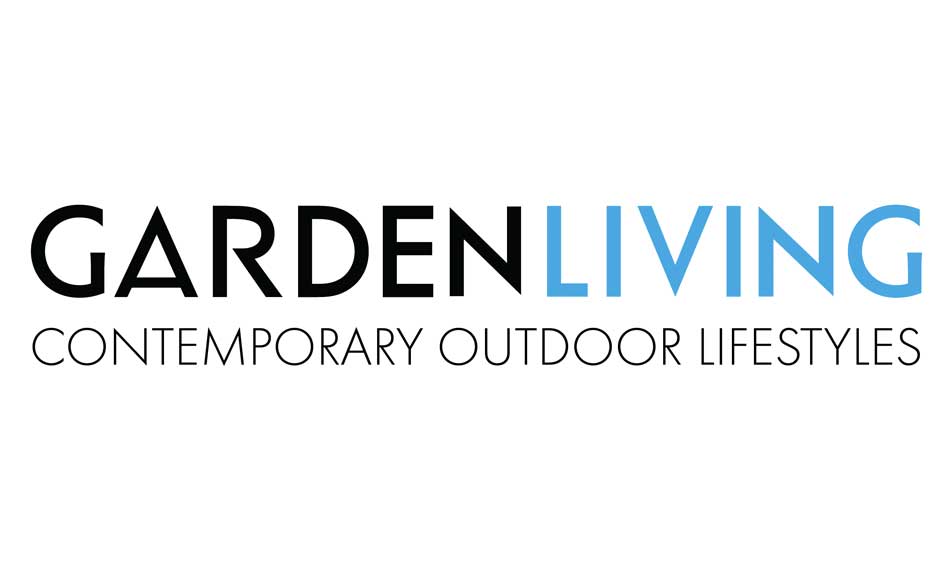 Garden Living kitchens are sleek and contemporary, rich with food preparation options to please the most demanding culinary artists. Kitchens are designed to integrate entertaining and dining areas with the kitchen, so that food preparation and entertaining are one seamless, delightful hosting experience.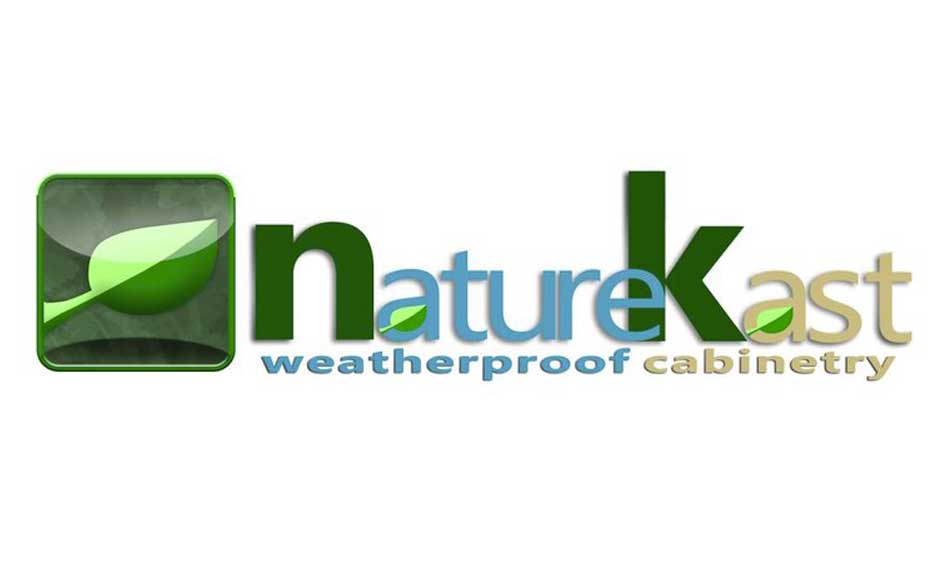 NatureKast proud to introduce our weatherproof cabinets designed to perfectly complement the award-winning Galley Workstation. Discover the rich look of real wood outdoor cabinets without the constant maintenance. NatureKast offering the first 100% weatherproof cabinet using a technologically advanced hi-density resin system.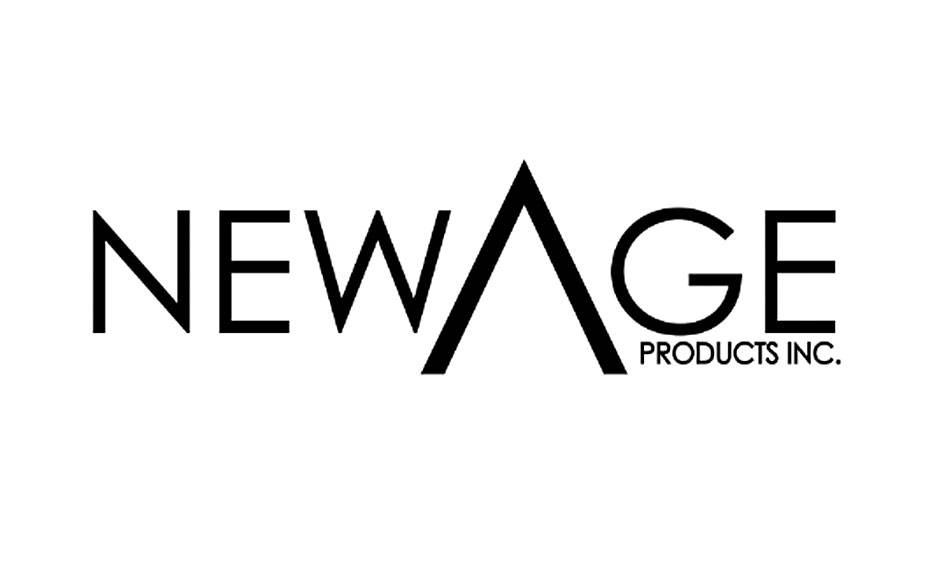 NewAge Products specializes in premium storage solutions for various spaces in your home. From garage storage and outdoor kitchen furniture to kitchen appliances and customizable home bar storage, they aim to enhance your living space. With a focus on luxury and functionality, NewAge Products ensures that everything has its place, making it easier for you to enjoy life.
Outdoor kitchens are becoming increasingly popular additions to backyards and outdoor patios. An outdoor kitchen allows you to cook, dine, and entertain outdoors, transforming your outdoor space into an extension of your home. In this article, we will explore outdoor kitchen ideas to help you design the ultimate outdoor cooking space and living area.
Having an outdoor kitchen provides many benefits. It lets you enjoy the open air while grilling and dining alfresco. An outdoor kitchen also enables effortless outdoor entertaining, giving your guests a comfortable spot to congregate around food and drinks. Investing in an outdoor kitchen can add value to your home as well.
With some planning and smart design choices, you can create a stylish and functional outdoor kitchen that will be the highlight of your outdoor living space and deck. Read on for ideas to make your dream outdoor kitchen a reality in 2023!
What elements make up an outdoor kitchen?


When designing your outdoor kitchen space, consider which features and outdoor kitchen appliances you want to include. Here are some typical elements of an outdoor kitchen:
Gas Grill: The most essential component is a built-in gas or charcoal grill. This will likely be the focal point. Opt for a powerful grill with multiple burners.
Counter space: Allow for prep space on both sides of the grill. Durable kitchen countertops like granite or stainless steel are ideal.
Cabinetry: Base stainless steel cabinets provide storage for grilling tools and accessories. Opt for weatherproof materials.
Refrigerator: An outdoor fridge keeps drinks chilled and food fresh. Look for a stainless steel model.
Sink: An outdoor sink allows for cleaning up messes. Pick a sink with a built-in drainboard.
Seating: Incorporate a counter with bar stools for casual dining in the outdoor kitchen.
Pizza oven: A wood-fired or gas pizza oven takes your culinary skills up a notch.
Fire pit: Extend the evening by adding a cozy fire pit nearby.
Pergola: A freestanding pergola overhead provides shade and enhances the ambiance.
Where should you locate the outdoor kitchen?


One of the first decisions you'll need to make is where to place the outdoor kitchen. Consider these factors when choosing a spot:
Traffic flow: avoid high-traffic zones near gates or paths. Pick a spot with a natural flow.
Entry access: If possible, locate the kitchen near entryways from the home for easy transport of food.
Utilities: You'll need access to utilities like gas and electricity. Calling an expert early can help identify hook-up points.
Views: Focus the kitchen on the best views of your yard and garden.
Wind direction: Position the kitchen out of prevailing winds to prevent smoke from blowing onto guests.
Sun exposure: Allow for both sun and shade. Too much sun can make the functional space uncomfortable during hot days.
Privacy: Find a quiet spot away from neighbors to allow for private gatherings.
What design styles work best for outdoor kitchens?


When planning the look of your outdoor kitchen, think about the architectural style of your home. Outdoor kitchen design can either match your existing aesthetic or juxtapose it by mixing materials and styles. Here are some popular options:
Rustic outdoor kitchen: Use natural stone and wood for a cozy, earthy look.
Contemporary outdoor kitchen: Achieve a sleek look with stainless steel, concrete, and clean lines.
Mediterranean-style outdoor kitchen: Iron accents, stucco walls, and patterned tiles create a Tuscan villa vibe.
Brick outdoor kitchen: Match your home's exterior or garden walls with a brick kitchen.
Stone outdoor kitchen: granite, limestone, or other stone types bring elegance.
Farmhouse outdoor kitchen: weathered wood, galvanized metal, and chalkboard accents evoke homey charm.
What Amenities Take a Beautiful Outdoor Kitchen from Good to Great?


Once you've included the basics, like a grill and counter space, look for ways to add convenience and luxury. Here are some worthwhile amenities:
Patio heaters: These allow use of the kitchen deep into the evening or early in the season.
Outdoor sound system: music helps create ambiance and allows the "cook" to be part of the fun.
Dining patio furniture: A complete outdoor dining set adjacent to the kitchen is ideal for meals.
Serving window: Open up sightlines between the kitchen and living areas with a pass-through window.
Accent lighting: illuminate surfaces and add ambiance with lighting options.
Herb garden: Plant fragrant fresh herbs in pots nearby for easy seasoning.
Pizza oven: As mentioned above, a pizza oven expands the possibilities.
Built-in bartending area: designate space for drink mixing and storage.
What Should You Keep in Mind When Designing the Layout?


Thinking through the layout and work flow in advance will ensure your outdoor kitchen is highly functional as well as gorgeous. Apply these design tips:
Grill as focal point: spotlight the built-in grill as the visually dominant element people gather around.
Triangle workspace: Flank the grill with countertops, creating a spacious triangle workspace.
Clearances: Allow ample room around appliances for opening doors and drawers.
Landing space: Incorporate a long counter or kitchen island as a landing spot for hot food coming off the grill.
Prep zone: designate an area of the counter specifically for food prep tasks.
Storage and organization: Incorporate cabinets, shelves, racks, and drawers to keep essentials handy but out of the way.
Serving zone: Include space to stage platters and plates when transferring food to the dining table.
Cleanup zone: Plan space for a sink, trash receptacle, cleaning supplies, and picnicware storage.
What Are Must-Have Outdoor Kitchen Features?


Certain features are especially crucial for unlocking the best outdoor kitchen's full potential. Be sure to include these elements:
Covered space: A pergola or extra roof protects from rain and provides shade. It allows using the kitchen despite the weather.
Durable surfaces: Choose materials like granite, stainless steel, and stone that can withstand the elements and frequent use.
Lighting: Incorporate task lighting, ambient lighting, and accent lighting for both beauty and visibility.
Cooking fuel: Whether gas, electric, or charcoal, ensure you have an adequate and powerful supply.
Water: Outfit the space with both drinking water and a sink hookup for washing.
Sturdy furnishings: Opt for solid outdoor furniture that can handle high traffic and some weathering.
Ventilation: Proper ventilation keeps smoke from overwhelming the space.
Abundant electrical outlets: These will be needed to run multiple appliances and tools.
What Amenities Transform an Outdoor Kitchen Into an Entertainment Oasis?


Expanding beyond just food functionality, an outdoor kitchen can become an amazing spot for lounging with family and hosting friends. Consider incorporating these entertainment amenities:
Seating: Sectionals, sofas, dining sets, and bar stools give guests a place to gather.
Fire features: fire pits, outdoor fireplaces, and chimneys extend enjoyment into the night.
Pools or hot tubs: these take outdoor relaxation to the next family-friendly level.
Art elements—sculptures, wall art, fountains, and tilework—enhance visual appeal.
Games like ping pong, cornhole, darts, and more create an entertaining space.
Heaters: Let guests stay toasty while the nights are still chilly.
Speakers: Music from a mounted outdoor sound system sets the perfect vibe.
TVs: Elevate your backyard party experience by watching the big game or a movie under the twinkling stars.
What style of outdoor sink works best?


Having a sink in your outdoor kitchen provides major functionality. When selecting a sink, consider your design needs:
Built-in sink: Integrated directly into the countertop, this provides a streamlined look.
Undermount sink: Installed beneath the counter, an undermount sink has an attractive minimalist style.
Drop-in sink: This type rests on top of the counter, allowing easy installation.
Bar sink: compact bar sinks are handy for drink mixing stations.
Handsink: Separate from the grill area, a standalone sink simplifies cleanup.
Farmhouse sink: The classic deep basin of a farmhouse sink provides room for washing large items.
Lead-free materials: Choose a non-toxic sink made of stainless steel, stone composite, or enameled cast iron.
Which outdoor kitchen backsplash should you choose?


Don't forget to decorate the wall behind your traditional outdoor kitchen! A backsplash protects the wall from splatter and moisture while adding eye-catching style. Consider these options:
Stone: Granite, slate, and other natural stones make a handsome choice.
Metal: stainless steel, copper, or galvanized metal instantly glam up the space.
Tile: Look for exterior-rated tiles with beautiful patterns and colors.
Brick: Brick matches common home exteriors and provides a rustic feel.
Wood: Use naturally weather-resistant cedar or redwood boards.
Glass: Tempered glass types can handle the heat while adding a luxury outdoor experience.
Mural: Choose tiles designed in scenic patterns for artwork behind the grill.
What is the Best Way to Create an Outdoor Pizza Oven Area?


Constructing a pizza oven creates an exciting new cooking option that your guests will love. Here are tips for building the perfect pizza zone:
Pick oven type: Choose between convenient gas-fired or authentic wood-burning ovens.
Allow side access. The oven opening should be easily accessible without reaching over hot surfaces.
Include prep space. Have ample countertop space next to the oven for assembling and topping pizzas.
Select oven materials: common options include refractory brick, clay, and stone for retaining heat.
Incorporate storage: designate space for wood fuel if using a wood-fired oven.
Add serving space. Make sure there's room to take hot pizzas directly from the oven to the counter.
Include safety materials: stock fireproof gloves and equipment for managing the oven.
Pick durable flooring. Use stone or brick below the oven that can withstand heat and ash.
How Should You Select Appliances for Your Outdoor Kitchen?


The appliances you choose are what make cooking outside and living in your outdoor kitchen not just feasible, but downright enjoyable. Keep these tips in mind:
Match the overall aesthetic. Choose appliance finishes that coordinate well with your design scheme.
Assess ventilation needs. Pick stove and grill types that include powerful exhaust hoods.
Consider necessary fuel. Know whether you need gas, electric, charcoal, or wood appliances.
Include temperature controls. Look for settings that allow better heat regulation.
Focus on durability. Opt for appliances made of commercial-grade stainless steel.
Check appliance ratings. Be sure appliances can stand up to sun, moisture, and outdoor use.
Supplement with portable options Have some backup appliances that can move indoors or outdoors.
Read reviews and ask experts. Research thoroughly to avoid issues down the line.
What's the Best Way to Choose Countertops for Outdoor Kitchens?


The counters are the workhorses of your outdoor kitchen, so their durability and performance are critical. Follow this advice when selecting:
Consider low-maintenance materials. Choose surfaces that won't easily stain, scratch, or need frequent sealing.
Examine thickness. Aim for at least 3 cm of thickness for adequate strength and support.
Evaluate edges: Thicker edges and rounded corners help minimize chipping.
Assess heat tolerance: surfaces like granite hold up better to hot pots and baking pans.
Look for non-porous materials. This minimizes the risk of germs being absorbed into the surface.
Check slip resistance. Be sure the surfaces won't become dangerously slick when wet.
Review warranties. Opt for counters backed by strong manufacturer warranties.
Ask about customization. Many companies offer made-to-order sizing and edges.
How Should You Effectively Incorporate Lighting?


Proper lighting transforms an outdoor kitchen from drab to dramatic while also adding function. Follow these lighting design tips:
Install task lighting. Bright LED lights above the grill and prep areas help you see for cooking.
Add accent lighting. Use downlighting or lanterns to highlight architectural or decorative elements.
Include ambient mood lighting: string lights overhead or install landscape lighting for ambiance.
Light pathways: guide guests with strip lighting along walkways and steps.
Use dimmers. Dimmers allow tuning the brightness as needed.
Feature dramatic focal points: spotlight statues, fountains, or other central points of interest.
Consider power requirements—hardwire fixtures or install ample outlets to supply lighting needs.
Be energy efficient. Use solar power or LED bulbs to save on electricity costs.
What Should You Know About Selecting Cabinetry?


Cabinetry provides invaluable storage space in an outdoor kitchen while shaping the overall look. Keep these tips in mind when choosing cabinets:
Assess materials: options like stainless steel, powder-coated aluminum, and weatherproof laminate work best.
Include locking mechanisms. Locks keep contents secure and prevent slamming doors in the wind.
Optimize for accessibility: Place items you use most often in convenient spots.
Maximize storage: Take advantage of vertical space with tall outdoor kitchen units and shelving units.
Allow for air flow. Make sure cabinets promote ventilation to keep interiors dry.
Choose user-friendly hardware. Opt for large pulls that are easy to grasp and clean.
Customize organization: incorporate trays, racks, compartments, and other built-ins to hold essentials.
Coordinate appearances: Match cabinet finish and hardware to the overall aesthetic.
What Should You Know About Installing Ventilation Systems?


Smoke and steam need proper ventilation in an outdoor kitchen, so incorporating hood systems is a smart move. Here is key advice on venting:
Select appropriate ventilation. Opt for downdraft, wall-mount, or overhead hoods based on your setup.
Look for high CFMs. Aim for systems with airflow ratings of 600–1200 CFM or more to handle heavy smoking.
Include make-up air. Replacing expelled air helps avoid pressure and performance issues.
Check ductwork compatibility. Be sure the ventilation pairs well with your appliance types.
Pick durable materials. Commercial-grade stainless steel stands up to weather and use.
Consider noise levels. Compare options to find quieter fans that won't drown out conversation.
Install safely. Follow all clearance requirements between the hood and surfaces.
Clean regularly. Grease residue buildup can lead to fire hazards if not cleaned.
What Should You Keep in Mind When Planning the Budget?


Creating your dream outdoor cooking oasis takes thoughtful preparation and budgeting. Apply these tips for keeping costs in check:
Get professional estimates. Quotes from contractors help estimate pricing for the full project scope.
Factor in all elements: consider costs for appliances, cabinets, countertops, flooring, utilities, and more.
Choose affordable but durable materials. More budget-friendly options like aluminum, concrete, and epoxy hold up well.
Set a contingency fund. Pad the budget with 10–20% more to allow for unforeseen expenses during construction.
Consider phased construction. Break the project into affordable phases over time rather than all at once.
Maximize DIY work: Take on tasks like demolition and furniture assembly yourself when possible.
Time sales and clearances Look to purchase materials during off-season discounts and sales.
Weigh total home value: Upgrading the outdoor kitchen can increase property value beyond project costs.
Key Takeaways for Designing Your Dream Outdoor Kitchen


Creating a phenomenal outdoor functional kitchen requires thoughtful planning, savvy design, and quality construction. Apply these core tips when extending your indoor kitchen:
Choose durable and weather-resistant materials that can withstand heavy use and the elements. Stainless steel, stone, and powder-coated metals are ideal.
Allow ample counter space around appliances for food prep, assembly, and serving. At least 36 inches of clearance is recommended.
Incorporate a grill, sink, and refrigerator at a minimum. Consider adding amenities like a pizza oven, stone fireplace, and dining space.
Carefully situate the kitchen in your yard in an optimal spot for views, privacy, and accessibility.
Ventilate properly with a quality commercial hood system to manage smoke.
Outfit the space with task, ambient, and accent lighting. Lighting is key for both aesthetics and safety.
Design for easy entertaining with plenty of seating, music capability, and fun amenities.
Low Maintenance Decking

Dive into our collection of low-maintenance decking options. Brands like TIVA, Azek, Wolf, Zuri, and more offer durability and style, ensuring your deck remains beautiful with minimal upkeep.
Wood Decking

Embrace the timeless beauty of natural wood. Our selection ranges from pressure-treated cedar to exotic Ipe. Each wood type offers a unique aesthetic and feel for your outdoor space.

Deck Material Options

Step beyond the conventional. Our alternative surfaces offer innovative designs and materials, giving your outdoor space a unique touch that stands out.


Hidden Deck Fasteners

Secure your deck with discretion. Our hidden fastening systems offer a clean, unobtrusive finish, ensuring deck boards remain firmly in place.
Deck Hardware

The unsung heroes of deck stability. Our range of hardware ensures every part of your deck, from boards to railings, remains firmly anchored.

Deck Frame

The foundation of every great deck. We provide robust and reliable substructures, ensuring your deck remains stable and long-lasting, regardless of the surface material chosen.
Under Deck Drainage System
Utilize every inch of your deck. Our systems maximize space and functionality, turning the area beneath your deck into a usable, protected space.
Deck Railing

Safety meets style. Choose from materials like aluminum, vinyl, and more to ensure your deck is both secure and visually appealing.


Deck Lighting

Set the mood. From ambient glows to functional spotlights, our lighting options ensure your deck shines day and night.


Deck Stains

Give your deck lasting beauty. Our premium stains and finishes protect against wear and weather, ensuring your deck remains vibrant and protected.
Cladding

Enhance your outdoor façade. Our cladding selections marry durability and design, safeguarding your space while accentuating its architectural flair.
Siding

Elevate your home's exterior aesthetics. Our premium siding options not only enhance appearance but also offer protection against the elements.
Deck Roofs

Shelter from above. Our deck roofing options provide the perfect blend of protection and elegance, ensuring your deck is ready for any weather.
Fire Pits

Warmth meets ambiance. Dive into our collection of firepits, offering a cozy focal point that extends your outdoor season.


Outdoor fireplaces

Elevate evening gatherings. Our outdoor fireplaces serve as a grand centrepiece, melding heat and sophisticated design for memorable nights.
Outdoor Kitchens

Culinary elegance outdoors. Experience our range of outdoor kitchens, designed to enhance al fresco dining with functionality and style.
Pergolas

Introduce architectural charm. Our pergolas not only offer shade but also infuse your space with a blend of classic and contemporary elegance.
Gazebos

Transform your outdoor space. Whether you seek shade, shelter, or a focal point, our structures add elegance and functionality.

Outdoor pavilions

Stand under sophistication. Our pavilions provide a sheltered space, marrying robust structure with polished design for the ultimate outdoor luxury.
Outdoor Furniture

Sit back and relax. Our curated collection of patio furniture is designed to complement your deck, offering both comfort and style.


Deck Shades

Stay protected from the sun. Our innovative shading solutions offer respite from the heat, ensuring comfort in your outdoor space.


Deck Privacy Fences

Secure your serenity. Our deck privacy fences merge security with aesthetics, granting peace of mind and a visually pleasing barrier.


Outdoor Privacy Screens

Combine style with seclusion. Our diverse range of privacy screens offers both aesthetic appeal and functional privacy for your outdoor retreat.


Outdoor Wall Decor

Adorn with elegance. Browse through our wall décor options that transform blank spaces into captivating visual delights, resonating with outdoor charm.

Sunrooms

Bask in natural brilliance. Our sunrooms offer a seamless transition from indoors to out, ensuring comfort while enjoying nature's touch.