Building a Backyard Deck: Tips and Tricks
With less time spent outdoors, the need for outdoor living spaces started to grow. More and more homeowners are realizing that decks are an extension of their houses and can dramatically improve the living experience. If you're one of those homeowners who are considering building a backyard deck, you've come to the right place!
At The Deck Store, we've been expertly installing outdoor living projects for over 35 years. As we are one of the most experienced custom deck builders in the industry, we've dug into our archives to gather some helpful tips and tricks for backyard deck designs and building beautiful patios.
Plan Your Outdoor Living Space
Have a well-thought-out plan of your outdoor living space before getting started on your project. How big is your property? How are you planning to use your custom deck? Answering these questions will help you understand the space you have and what to include in your deck. If you are looking for a modern backyard deck, you may want to include a space for a fire pit, glass enclosures, and steps with led lights. If you're looking for a more classic/rustic look, you may want to consider installing barn decor, lots of plants, and wooden furniture.
This is also a great reason why working with custom deck builders is important. A custom deck builder can lay out the plan of your property, design your dream deck, and help you to assess your needs and wants. If you'd like to get an idea of what goes into constructing your patio, you can arrange a low-cost visit on our website and consult our team.
Consider Designing for Functionality
Canadian winter can be harsh, but this shouldn't stop you from enjoying your deck. There are many ways to build a protective deck that will allow you to use your outdoor living space during the colder months. That's why it's important to consider functionality and design your deck for usage.
Patio enclosures are perfect for weather-proofing your deck. They allow you to protect your deck from rain, snow, and ice which can significantly damage your deck. If you are looking to build a modern backyard deck, you can use a glass patio cover. Glass patio covers give your deck a clean look and allow more sunlight in.
If your house has more of a rustic look – consider installing a wooden cover. Wooden covers provide just as much protection and can be customized for your taste.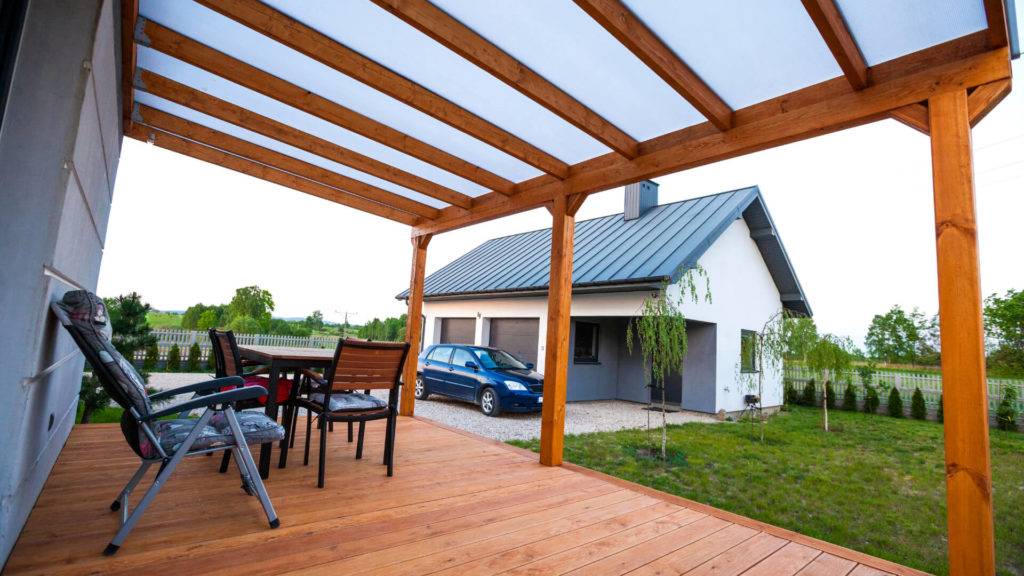 You can also use a mix of wood and glass materials for your patio enclosures. Consult a deck designer to talk about the materials that can work well together.
Get Creative:
Create a Stone Path for a Modern Backyard Deck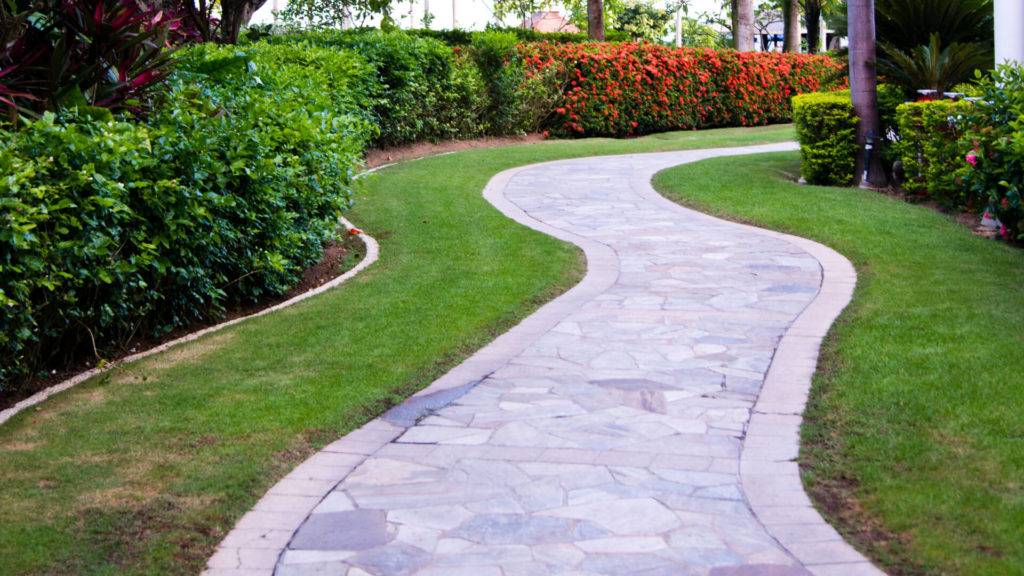 You have a variety of materials to choose from. Limestone, a commonly used material, is perfect for creating a beautiful pathway. Their benefits are countless:
Durability: Considering the harsh Canadian winters, it's smart to pick a material that is durable and resistant to extreme weather.
Style: Limestone can come in many different shapes and sizes. You can get them in square, oval, and rectangular shapes. You can also adjust their colors over the years – depending on the trends of the time. Spray paint and house paint work just fine with limestone.
Practicality: Limestone acts as a non-slip surface, which is perfect if you have kids or elderly family members. You can step on them with peace of mind even in rainy and snowy weather.
Contact Us for All Your Outdoor Living Projects
If you are Googling 'deck builder toronto' – you've come to the right place! The Deck Store is proudly Canada's largest decking design, build, and supply company. We have 8 showrooms across the Greater Toronto Area where you can visit and get inspired for your next big project. Our team of designers is always happy to help you visualize your dream – we are just one visit away. If you'd like to show us your space and consult at your house, we're more than happy to arrange a visit, too.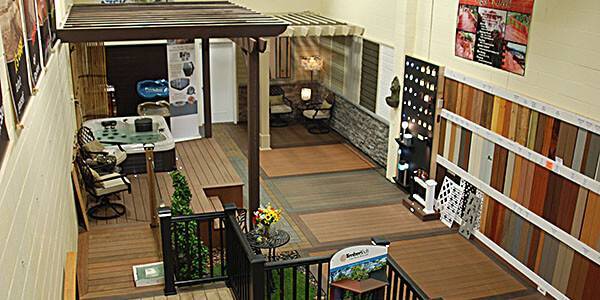 Visit our website to get inspired and contact a deck designer today. You can also follow us on Facebook, and Instagram to stay connected! We make building a backyard deck easy!