Outdoor Living Done Right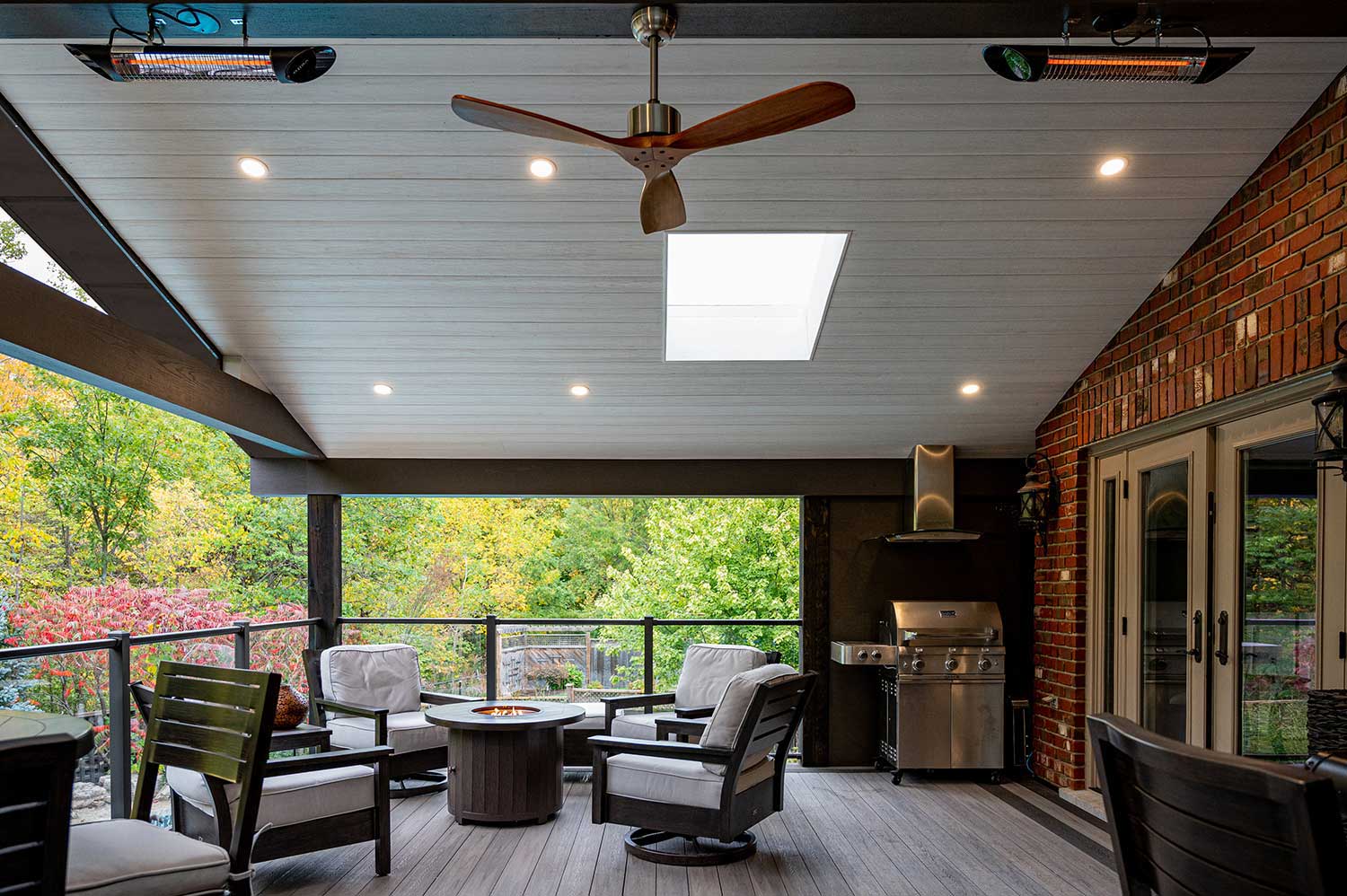 Your outdoor living space starts with the design process. And there's a lot you should keep in mind while creating your perfect deck. From simple ground level backyard decks to elaborate designs, anyone can have a beautiful deck. But it's about making your deck feel like a true extension of your home that will set yours apart from the rest. From entertainment to unique features, here's a few ideas on how to do outdoor living right.
Bring the Entertainment Outside
If you love entertaining inside your home, why not do the same on your deck? To make your outdoor space ideal for entertaining, make sure to have some clear space for your guests to walk around and socialize. A casual lounge area is also a great addition so everyone can relax and enjoy some conversation. To prevent the constant in and out of the house for drinks, consider adding an outdoor bar or even just a bar cart stocked with all the favourites. Now to add a personalized touch to the lounge, adding a few colourful throws and pillows can make it feel like a true extension of your home.
Outdoor Kitchen & Dining
A great idea to make your outdoor living space feel even more like an extension of your home, add a dining area and outdoor kitchen to your deck design. Of course, depending on the size of your deck a full kitchen may be a bit unreasonable. A great option is to add a built in barbecue and a small fridge to keep your snacks and drinks cold. You will also have to consider how the gas and electricity will be connected, so make sure to include that in your deck design plans.
Unique Design Features
The best way to make your composite deck design stand out from the rest is adding some unique design features. If your deck has plenty of space, consider adding a sunken seating area. It will add dimension and definitely provide the wow factor. Built-in floating benches are also a great unique addition. Not only do they look modern and provide an open feel to your deck design, but it will also help you save on space without having chairs clutter the space.
Level changes and platforms can also be a great unique feature to add to your composite deck design. By having slight level changes throughout your deck, you can add the illusion of a much larger and spacious outdoor living space. If you have a firepit, or are planning on adding one, having it on an octagon-shaped platform can add that "something different" that is sure to have your guests in love with your deck design.
As the day turns to night, it's also important to have adequate lighting. If your deck design will incorporate stairs, consider adding lighting right under each step. For that extra bit of ambiance, string lights are a great choice to add some light while looking beautiful.
Contact Us For All Your Outdoor Living Needs
Make your outdoor living space a true extension of your home. It all starts with the design, and with over 30 years of experience we're your outdoor living experts! Whether you're looking to begin your brand new deck project or want to renovate your current one, we're here to help.
Visit our website to find a designer today!
Follow us on Facebook and Instagram for more deck design ideas.