Deck Railing Ideas: From Modern to Classic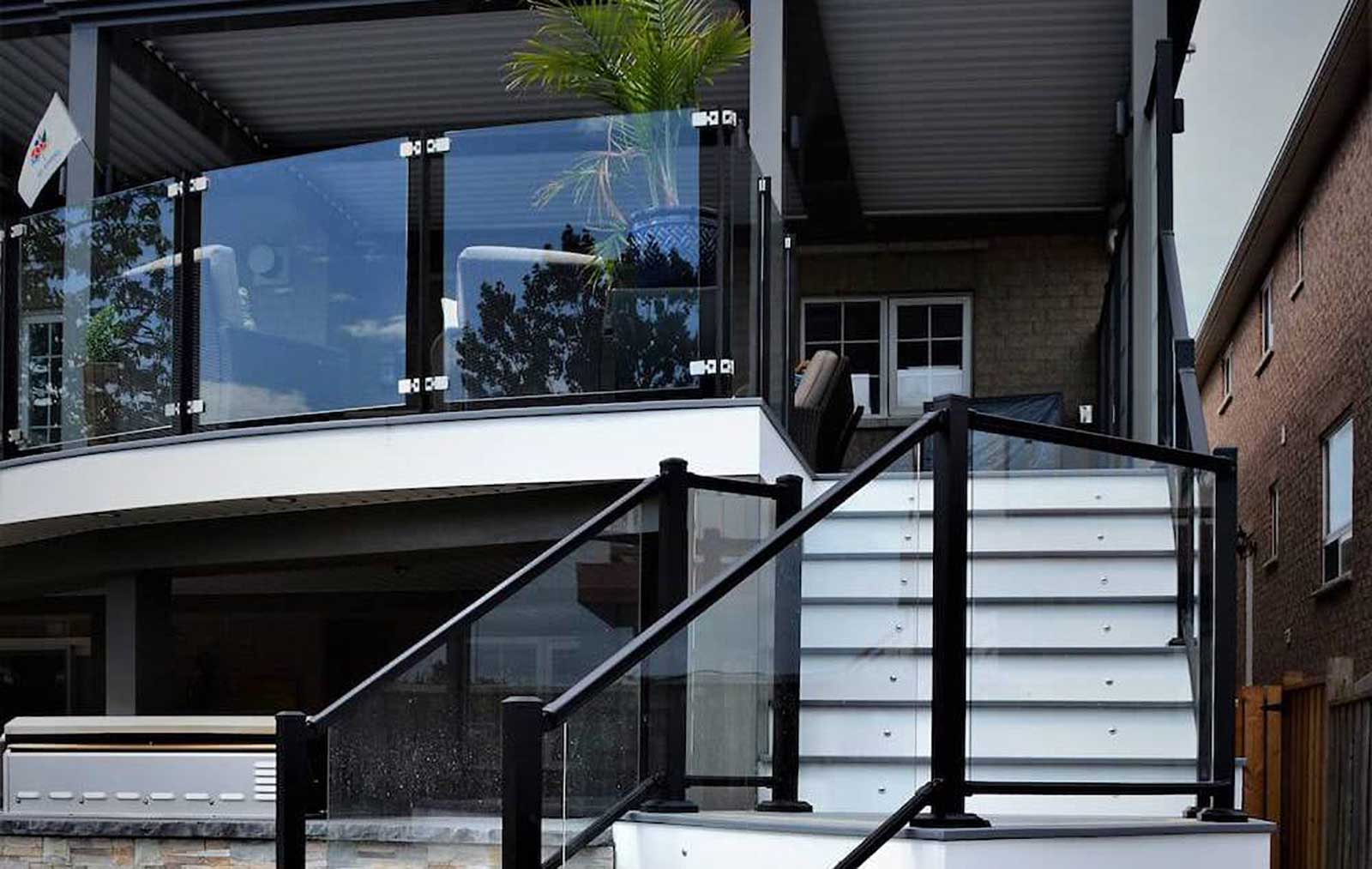 Are you currently designing your dream deck and need some ideas for the railing? Or maybe you're looking to update your current railing? From modern to rustic, there's plenty to choose from. And with summer already here, you may want to have your deck ready as soon as possible. So we narrowed down the 5 most popular types of railings to help you choose the right one.

1. Aluminum Deck Railing
If you're looking for a simple railing, an aluminum railing may be the right choice for you. It can last for years with very little to no maintenance. There are plenty of design options to choose from, and it can be customized to complement your deck design.
Some customization options include:
Over-the-post railing for a seamless look

Round or flat top rails

The thickness of the posts
If you want to add a bit of something extra, consider adding a glass railing to the main part of your deck, and the aluminum railing for the stairs!
2. Cable Deck Railing
A great addition for a more modern industrial look can be a cable railing. Just as the name suggests, it has stainless steel cables running either horizontally or vertically, depending on your preference. A small tip – if you have kids or a dog, having vertical cables will prevent anyone from climbing the railing and risking a fall.
A cable railing is also perfect if you want your deck to have a more open feel. Thanks to the cables, your view won't be obstructed. The railing posts can also be customized to match your overall deck design by choosing from a variety of materials. 
3. Cocktail Railing
If you're looking for a classic look to go with your deck design, a cocktail railing may be the right fit. Not only does it give your deck a clean classic look, but it's also customizable. The top panel can be matched to your deck boards to perfectly tie everything together.
With the warm summer days already here, the cocktail railing is also great for entertaining. The flat-top rail is ideal for placing drinks during parties and get-togethers. It can also be used to accessorize your deck with plants, candles, and other small accents.
4. Glass Railing
If a modern and sleek look is what you're looking for, then a glass railing can provide just that. With the glass being the main part of the design, your deck will feel more open without any view obstructions. This type of railing is very easy to maintain compared to many other railings but will require regular cleaning. While it may cost you more initially, it will save money in the long run thanks to its durability. And it can add resale value to your property!
5. Bench Railing
For a more natural and rustic feel, a bench railing might be the choice for you. As the name suggests, it's a wood railing with a bench attached. It's ideal if you're low on space and want to maximize what you have, and works great if you love entertaining. The bench can double as seats for your deck dining area, or as a seating area while guests are over. You can also add a copper bowl fire pit, get cozy on the bench, and enjoy some late-night summer conversations!
Contact Us to Bring Your Deck Design to Life
With so many different materials and designs to choose from, designing your own deck can get overwhelming. Whether you need help with the design or deck construction, we're here to help! You can always stop by one of our showrooms across the Greater Toronto Area and get inspired if you're just starting out with your deck design. We also have a team of designers that can turn your vision into reality.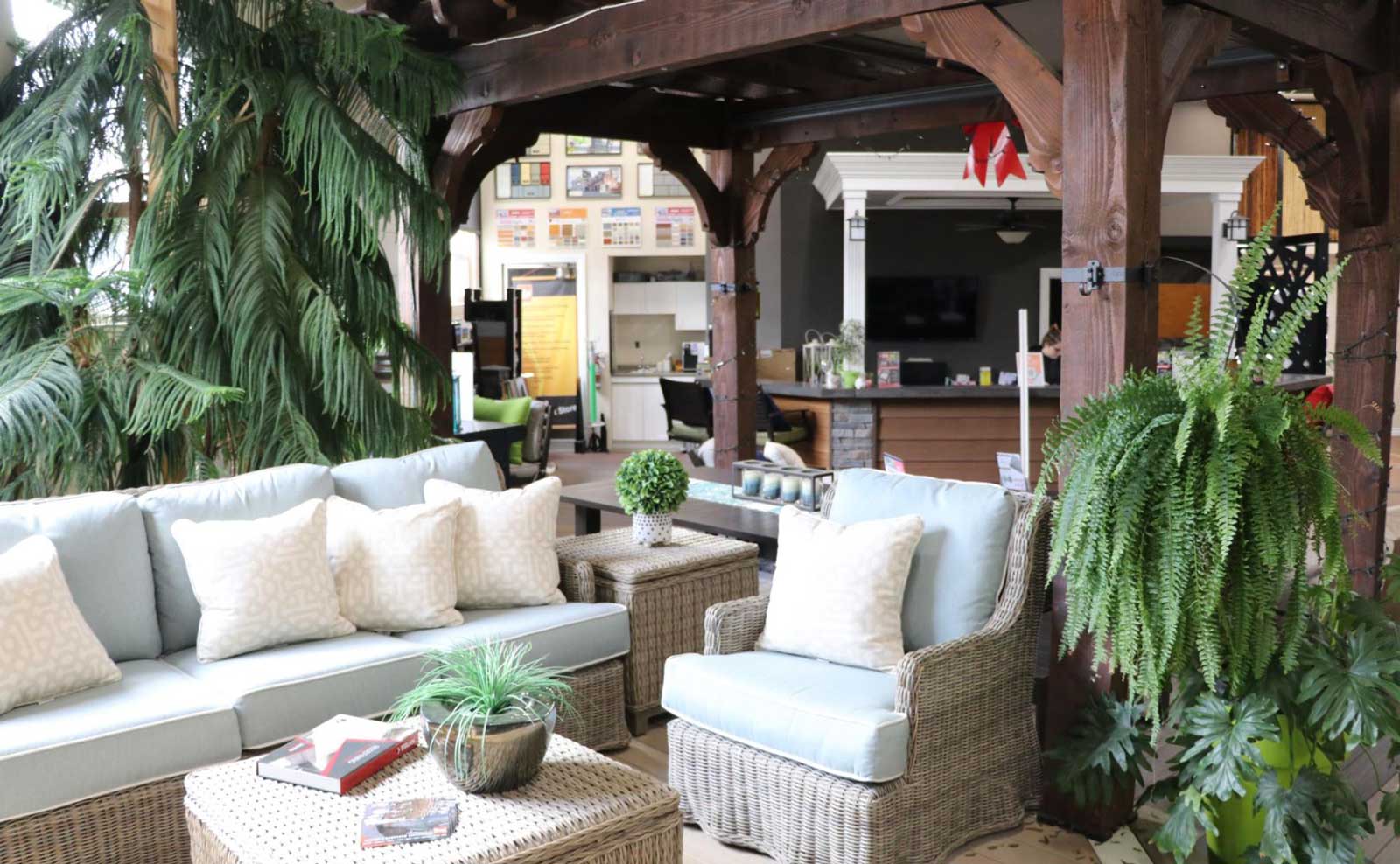 Our Oakville showroom. Call now.
Visit our website to contact a deck designer today, or find the nearest location. You can also keep in touch with us on Facebook and Instagram to get inspired for your project.