5 Steps to Choosing the Right Deck Contractor
The rising popularity of family "staycations" have resulted in an increasing number of home owners embracing new and exciting outdoor living trends. Patios and deck have rapidly evolved into a more functional extension of your home space, and the possibilities continue to grow.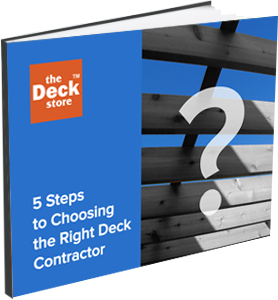 Outdoor space is often thought of as one of the more pleasant areas to spend time and relax with your family, and if designed correctly, can become the focal point of your social festivities for years to come. With so much riding on such a sizable investment, it is crucial to find a competent and experienced deck builder to construct your outdoor space.
Table of Contents
Introduction Step 1: DO background research on the company
Step 2: DO lay out all the fine details of the price
Step 3: DO compare competitive pricing
Step 4: DO choose a contractor that shares your vision
Step 5: Do watch for these danger signs
Useful Links
Recommended Reading