Arcadia Roofs – Modern Automated Awnings
Outdoor living and dining are growing exponentially. Previously, homeowners have historically been forced to choose between having large awning covers to protect against rain or smaller awning covers in order to enjoy sunshine in their outdoor living space. Homeowners want an enhanced, attractive area that is aesthetically pleasing, useful and cost-effective to construct.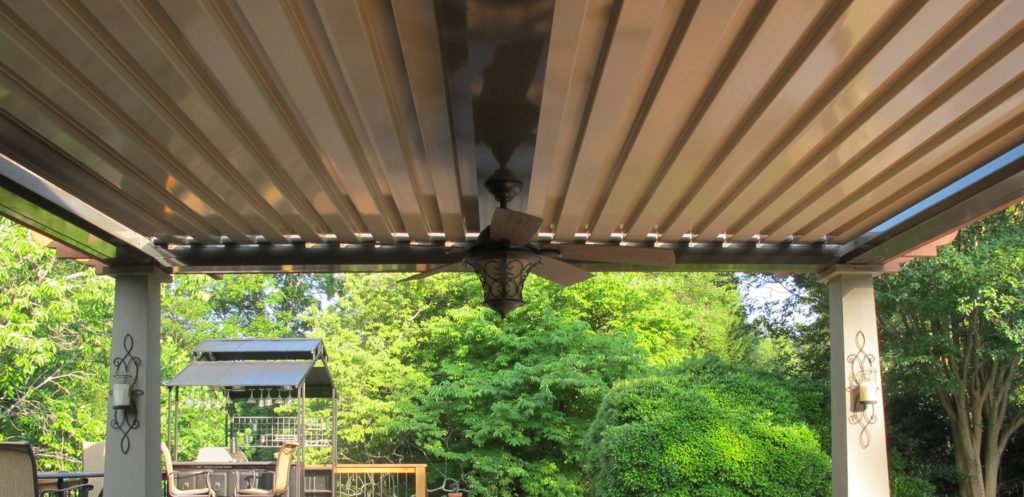 Boosting in sales in the GTA is the innovative awning cover that does it all – Arcadia Roofs. Proudly endorsed by The Deckstore, Inc. Arcadia Roofs use a louvered roof system that allows conditions that can be full sun, partial shade or full shade with just the simple push of a button. When fully closed, this awning becomes waterproof with a built in gutter system and engineered to withstand 140 mph winds. The Arcadia Roofs are manufactured using aluminum and therefore will not rust.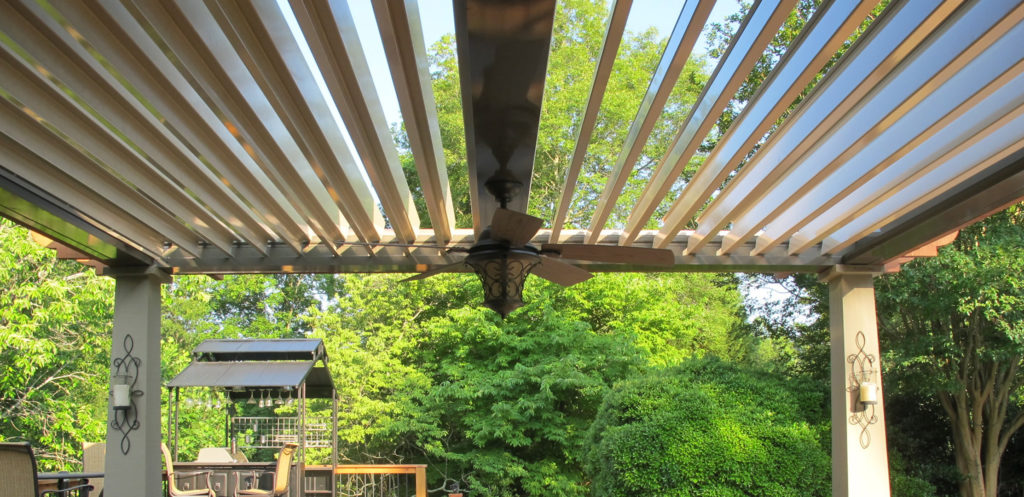 Arcadia Roofs are an innovative design on the classic awning and are unmatched in quality. The product is covered by a 10-year warranty. Be the first in your area to implement this amazing product in your outdoor living space.
Fill the form and get your free estimate form Arcadia Roofs Canada.