5 Things to Consider in Outdoor Deck Design This Spring

Are you looking to create a cozy and bright outdoor deck design just in time for spring? We've gathered 5 things to consider when transforming your backyard into a functional yet chic space!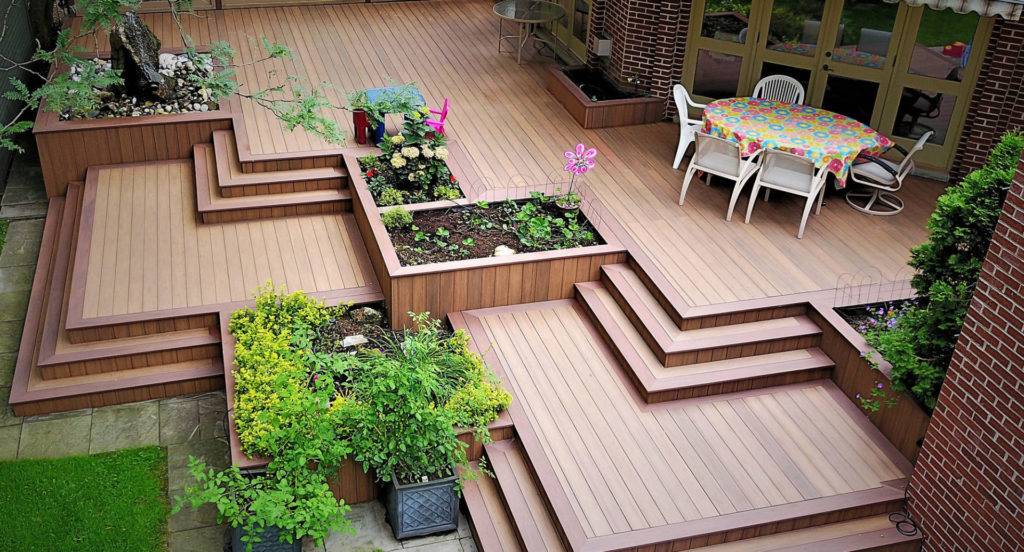 Consider Building With a Professional
With the increased popularity of outdoor living spaces, it's no surprise that backyard deck remodels / construction projects are also booming. You may be one of those homeowners gathering outdoor deck design ideas and inspirations – and wondering if a DIY project is doable.
Before you rush off to the nearest Deck Store to grab your framing, we suggest you consider getting help from a professional. Why? Remodeling and/or building a backyard deck is a costly project – and you don't want to end up having unforeseen events. It may seem like a DIY project can save you money in the short term, but a mistake you make can end up costing you much more in the long run. A custom deck builder is someone who's experienced in deck building so he may do a much quicker job.
Consider What You Want to Use Your Deck For
Entertainment? Working out? Relaxing? Dining? Deciding what you want to use your deck for will help you lay out a plan easier. Who will use your deck? Are there elderly people in your house? Do you have kids? If you do, you will want to consider taking up extra safety measures. You can use higher railings, more lighting, or build a part of your deck screened. A sheltered deck can protect your furniture from unexpected weather conditions, and keep your porch warmer.
Consider Your House's Foundation Grade
Your foundation is the portion of your house that sits below the entire house and carries the weight of it. Many houses are built on a higher foundation that positions the first floor above the ground level. If that's the case in your house, you may want to consider building a raised backyard deck.
A raised backyard deck sits on a higher level, so if you have a nice landscape you want to show off to guests, consider getting your deck raised. Another benefit of the raised deck is the extra storage space it can provide. The crawl space underneath the deck can be enclosed and used for storing furniture, gardening tools, or anything else that might fit the space.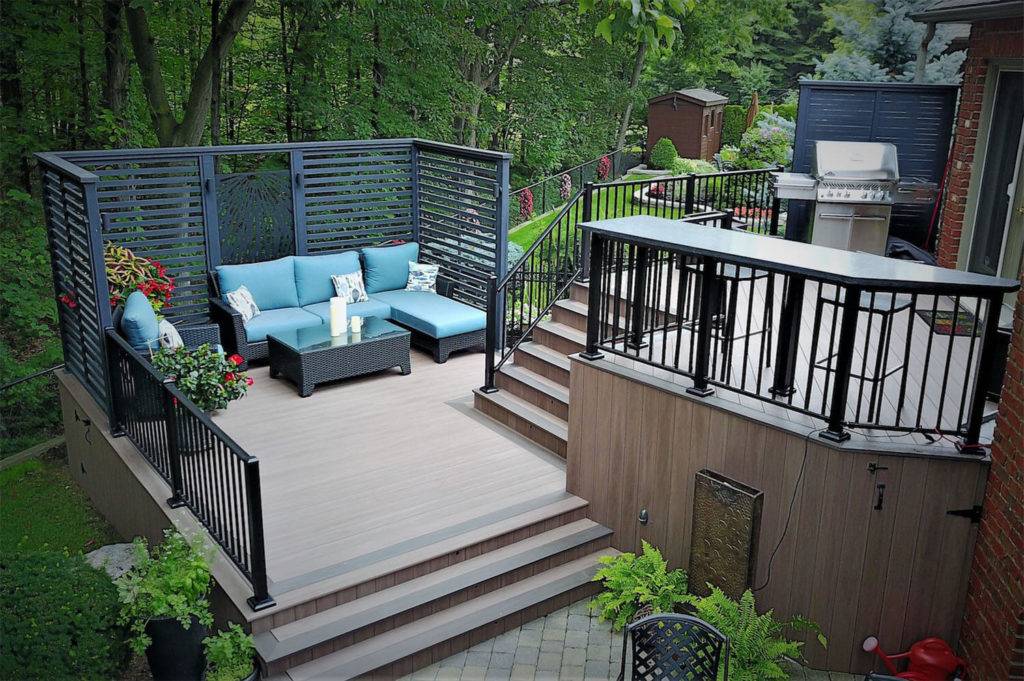 Consider Getting an Inspection for the Spring
If your house already has a deck and you're looking to expand or remodel it, consider getting it inspected. Most of the deck accidents can be prevented with regular inspections. The inspection process will also secure your deck for years to come. This is especially important if your deck was a DIY project.
A professional deck inspector would inspect materials, railings, surface finish, ledger board, etc. The inspector would then let you know of any issues/safety concerns that need to be addressed.
Look for Your Dream Outdoor Deck Design Online
Now it's time to browse through some ideas. Whether your style is modern Tuscany or urban lifestyle, a well-built deck can increase the value of your home. Decks are surely great investments!
To get inspired by projects across Ontario, visit our deck design ideas gallery. The Deck Store is the largest volume dealer of decking materials in Canada – and the best one. Our 30+ years of expertise and loyal customers can back us up on that. At The Deck Store, we're a one-stop-shop that designs, supplies, and builds.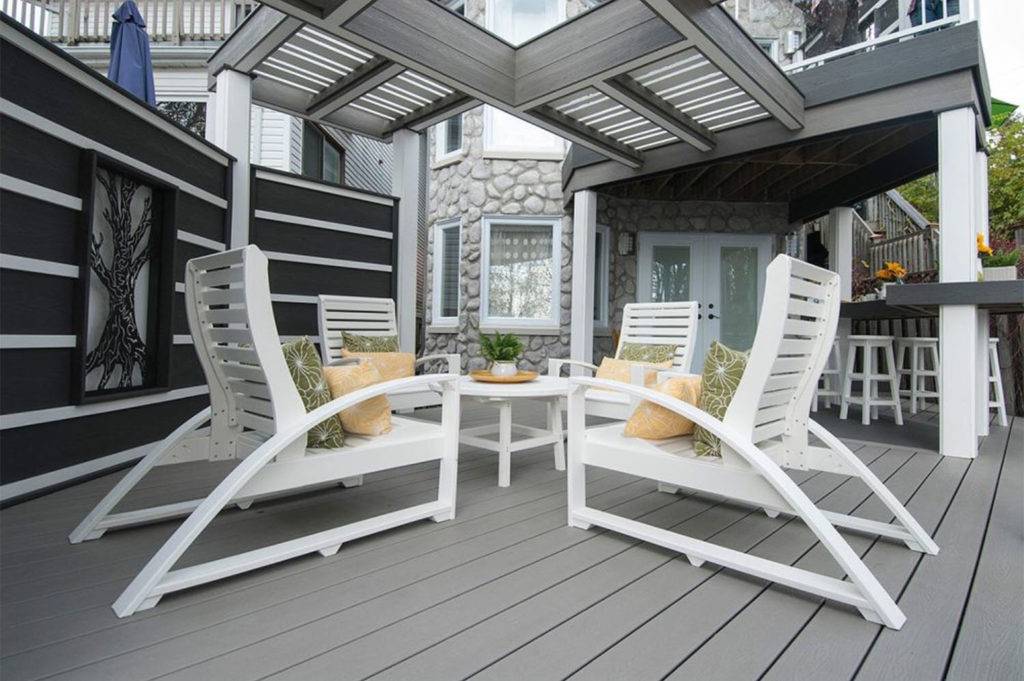 We Have Showrooms Across Ontario
No need to Google deck builder near me anymore! We have 8 locations in Oakville, Toronto, Oshawa, Ottawa, Mississauga, Markham, and Kitchener. Our team in our showrooms will happily assist you and offer you a variety of design and build packages. You can also schedule an on-site consultation for a low price.
Visit our website to connect with a deck professional today! Follow us on Facebook, and Instagram for more decking ideas!